So This Is My Why | Issue 13
Hey STIMYers!
Welcome to Issue 13 of the STIMY Newsletter featuring the Wai Ken Wong – an investment banker turned Country Manager of Malaysia's oldest roboadvisory platform, StashAway!
But before that, if you're here for the first time or would like to have this weekly newsletter delivered straight to you, click the Subscribe Now button below!
So April is turning out to be another hectic month, 2 interviews next week & 3 the following week! Yikes.​
But it's a pretty fun lineup that includes:
one of Malaysia's top art/culture advocates;

a miniaturalist (who's worked with Ryan Reynolds!);

the former CEO of AirAsia X/iFlix;

a former Disney/Warner Brothers/George Lucas animator who has previously worked on Mulan, The Lion King & Mulan (he was the face that his animator team used to create Li Shang! 😮);

and more.
Now onto this week's episode!
STIMY Ep 42: Wai Ken Wong – Country Manager, StashAway Malaysia
StashAway is one of the hottest platforms in the Southeast Asian region now so when the opportunity arose to interview Malaysia's country manager, I naturally took it!
Exploring how he went from working at Khazanah Nasional Berhad (a sovereign wealth fund that exposed him to, amongst others, the movie business) then investment banking. And finally, why Wai Ken decided to leave to take a chance on a 2-year-old startup called StashAway.
Highlights:
2:38: Using ang pow money to invest in unit trusts

6:10: Why he moved to Australia at the age of 16

7:54: Enjoying business

9:24: Whether Wai Ken was ever tempted to drop out of college to launch a startup

10:41: What drove Wai Ken to start working while still studying

17:56: Working in Khazanah

21:33: Working with Dato Hisham

22:35: Working at Affin Hwang

26:07: Why Wai Ken decided to join StashAway – then a 2-year-old startup that began in Singapore

32:13: Whether he had any doubts about joining StashAway

33:34: His role as Country Manager from Day 1

35:36: How Wai Ken built a 5000 person waiting list before StashAway launched in Malaysia

41:42: The role of content creation in StashAway

44:27: What does "robo advisory" mean?

47:38: Robo Advisory v ETFs

49:51: StashAway's investment framework – known as the Economic Regime Base Asset Allocation (ERAA)

52:40: How StashAway came up with its risk index

54:56: Guaranteeing a 1% chance of your portfolio dropping?

57:17: How StashAway categorises risk

1:01:58: Will customers get to determine their own assets with StashAway in the future?

1:04:44: StashAway Simple

1:06:51: Why StashAway Simple doesn't have PIDM protection

1:09:01: What guarantees StashAway has for its customers

1:11:51: How StashAway came up with its projected rate of 2.4% for StashAway Simple

1:14:05: How StashAway compares to Wahed & MyTheo

1:15:47: Will StashAway ever invest in crypto?

1:17:53: StashAway's Series B & Series C fundraising rounds

1:22: What do the rich know, that the poor should know?
Looking for past STIMY guests in the startup world? Check out:
​Ep 38: John Kim – Managing Partner & Co-Founder of Amasia (thesis-driven VC on climate change & sustainability), vlogger, musician & serial entrepreneur
​Ep 26: Cesar Kuriyama – Tech entrepreneur & Founder of 1 Second Everyday
​Ep 24: Malek Ali – Founder of BBM 89.9 (Malaysia's premier business radio channel) & Fi Life
STIMY Episode 27 features Freda Liu – one of Malaysia's top business radio host at BFM 89.9
Favourite Finds of the Week
Creative Juice: Creators investing in Creators!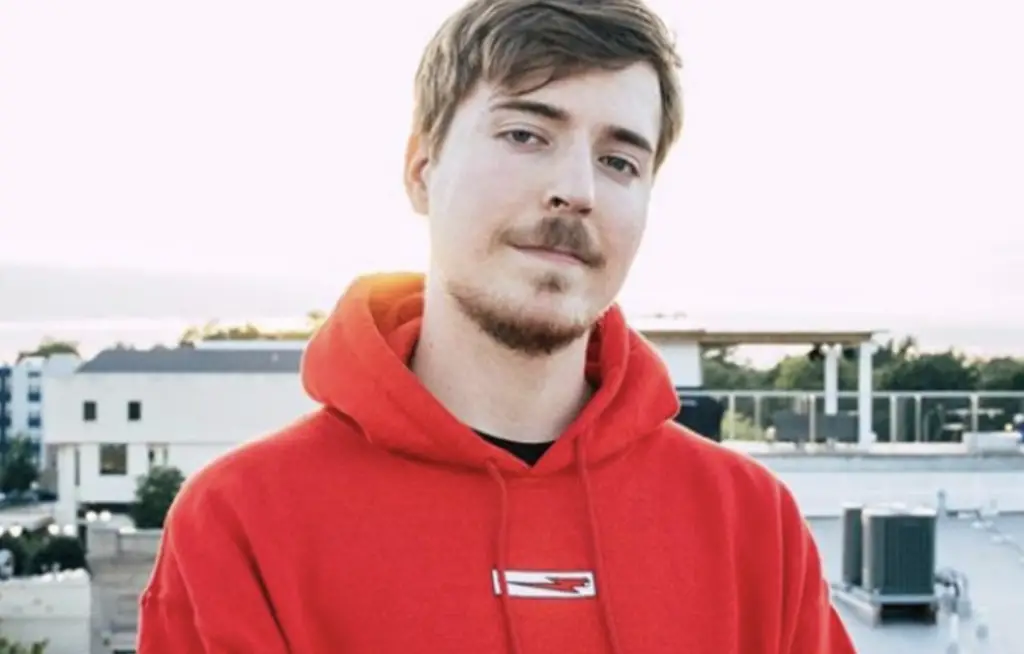 The content economy continues to make huge waves although it's hardly a new thing. We've had Patreon, Discord, Roblox, and now… Creative Juice – which essentially aims to let creators invest in other creators via Creative Juice!
One of Creative Juice's first and most well-known investors is Mr Beast – who has 55 million YouTube subscribers – who will invest $2 million into up-and-coming YouTube creators. Where he will be cutting $25,000 to $250,000 cheques to qualifying & inspiring YouTube creators, in return for minority stacks in these YouTube channels.​
Is this the future?
Podcast: Sahil Lavingia on Gumroad's Groundbreaking Equity Crowdfunding Raise
Remember how we talked about Sahil (founder of Gumroad) previously going onto Republic to let anyone and everyone invest up to $1,000 in his company, bypassing the tradition VC model? (If you missed it, you can read the previous STIMY newsletter here)
​Happily, Jason Calacanis (one of the angel investors I enjoy following) decided to get Sahil onto his podcast, This Week in Startups, to spill the beans and chat about what it was like to raise his sought-after $5 million investment in… 12 hours! His difficult startup journey, thoughts on rolling funds and more.
​One of my favourite podcast episodes of the week!
Feynman Learning Technique
The Feynman Learning Technique teaches how to learn in a more effective way that doesn't involve brute memorisation.
The steps are as follows:
Pretend to teach a concept you want to learn to a 12-year-old child
(sometimes, engineers use a physical object line a rubber duck, and pretend that they're explaining to that rubber duck!)
Identify the gaps in your explanation & go back to the source to plug the gaps

Organise & simplify into an understandable narrative

Share with someone else (e.g. like a lecture, or teaching friends at dinner)
New York Times Article becomes an NFT
NFTs are still all the rage. I suppose when you could potentially sell a digital file on blockchain for $600 million (i.e. Beeple) or digital cats for $600,00 (i.e. Nyancat), it does seem like anything is possible 😅
It's even spread into the news industry! TIMES has minted their article to offer as an NFT, and so has the New York Times with an article explaining the whole process of getting it done.
​Here's how you can do it too:
Set up a "digital wallet" to hold your token – you can use the "Metamask" browser extension
Find an NFT marketplace to hold the auction – NYT used Foundation

Link your NFT marketplace to your Ethereum wallet

Upload your intended NFT (i.e. digital file) onto the InterPlanetary File System (a decentralised storage service) & mint (i.e. create) the token mapped to that file – in other words, you basically create a unique signature on the Ethereum blockchain, but at a cost of $100

List your NFT for sale – the minimum price for the auction is 0.5 Ether ($850)

The Auction runs for 24 hours after the reserve price is met; more time is added if people bid in the final 15 minutes

Once winner is named, the token automatically transfers to the winner's Ethereum wallet

You just sold your first NFT!
Upcoming STIMY Guests​
Joe Sidek: Director/Founder of the annual George Town Festival (amongst other things!)
Azran Osman-Rani: Co-Founder of Naluri; former CEO of iFlix Malaysia & AirAsia X
Also, do you know anyone with an interesting/inspiring story? Or someone whose backstory you'd love to hear?
Feel free to hit me up @ sothisismywhy(at)gmail.com 😊
Until next week!
Ling Yah
P/S: If someone forwarded this newsletter to you, you can sign up here.