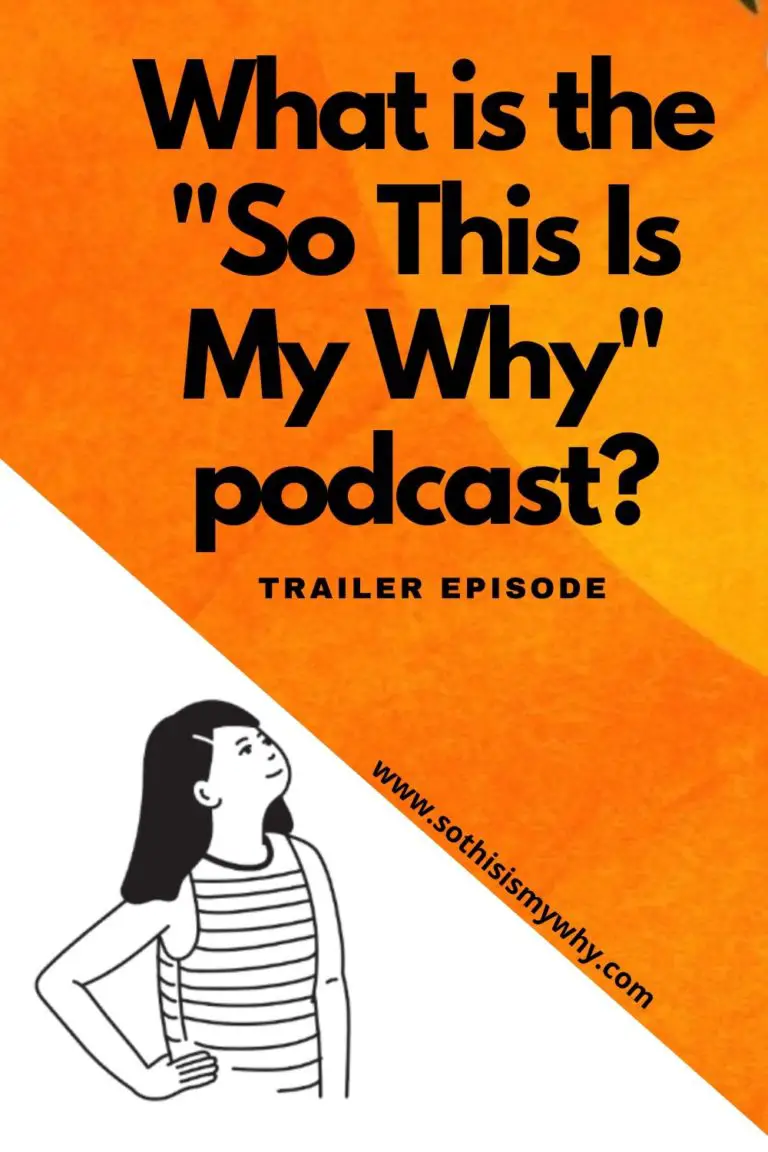 Hey everyone, 
Welcome to the trailer episode of the So This is My Why podcast. 
And I have a question for you.
Do you have a dream?
A calling?
Or just a desire to do something in life that's different.
Satisfying. Purposeful. 
To succeed on your own terms, whether it is building the world's largest conglomerate or raising a thriving, happy, family unit.
The question of what my WHY is something I've been grappling with for a long time, which is why I began this podcast. 
To talk to people from all over the world bound by a single commonality: a willingness to be open & vulnerable about their life stories, beginning with:
Their childhood.

The decisions they made. 

How they started 

Their successes and failures, and the kind of impact they're seeking to make through their work.
I'm your host and producer, Ling Yah. and I invite you on this journey to unpack and discover what it means to live your best life, by listening to how others have done it. 
And make sure you hit the subscribe to the mailing list so you don't miss out on the latest episodes, which will be released every Sunday. 
See you there!