So This Is My Why | Issue 16
Hey STIMYers!
Welcome to Issue 16 of the STIMY Newsletter featuring Azran Osman-Rani, one of Malaysia's most prolific & accomplished CEO and startup founder. 
But before that, if you're here for the first time or would like to have this weekly newsletter delivered straight to you, click the Subscribe Now button below!
Hey STIMYers,
Finally took a bit of a break last week & will be on track with a new episode tomorrow! The break was much welcomed as next week, I'll be interviewing 3 pretty fantastic guests including:​
STIMY's very first billionaire;
the son of Tun HS Lee (Malaysia's first Finance Minister) & founder of one of Malaysia's largest law firms (who also witnessed the founding of the Malaysian legal sector); and
STIMY's first Tan Sri, who is also the founder of MERCY Malaysia, the former Chief of the UN World Humanitarian Summit Secretariat & current Special Advisor to the Prime Minister of Malaysia on Public Health.
​Pretty stoked about this lineup & hope you are too!
Also as mentioned in last week's podcast, I've attached a copy of the research notes I used for Azran's interview here.
Hope you find it useful. Let me know if I should continue adding them to this newsletter!
Now onto STIMY's latest episode.
STIMY Ep 46: Azran Osman-Rani (CEO: Naluri, iFlix & AirAsia X)
Azran Osman-Rani is one of Malaysia's most well-known CEO and in this STIMY episode, we covered his colourful & highly impressive career that has included being:
CEO and Co-Founder, Naluri Hidup

CEO of iFlix Malaysia. Dragon-Keeper of the Tao

CEO, AirAsia X Berhad

Senior Director, Business Development, Astro All Asia Networks plc

Senior Vice President, Kuala Lumpur Stock Exchange

Associate Partner, McKinsey & Company

Associate, Booz Allen & Hamilton
Highlights:
14:25: Bombing his client presentation & being warned he would be kicked out if he repeated his performance

20:28: Working to turn the Kuala Lumpur Stock Exchange from a nonprofit government linked organisation to a for-profit company (Bursa Malaysia)

25:14: Phone call 1 that led him to Astro All Asia Networks

27:06: His big failure at Astro, where he had to shut down their Indonesian business & let go of 450 staff

28:42: Phone call 2 from Tony Fernandes that led to him becoming CEO of AirAsia X

30:16: AirAsia X's value proposition

31:27: Building a sustainable airline business model

36:47: Making the pitch of a lifetime to the European export credit agency to save AirAsia X

47:06: AirAsia X's $15 million in-flight entertainment mistake

50:47: Staying ahead of the competition

51:47: Becoming CEO of iFlix

54:13: Starting iFlix with a few people & laptops, but no product!

56:14: How iFlix gained 1 million subscribers within 6 months after its launch

1:02:59: Why Azran bet his kids' education, life savings etc. on Naluri Hidup (his current digital health startup)

1:07:00: The importance of localisation

1:10:25: Educating the public about digital health

1:11:10: Why Azran is a YouTuber & active content creator

1:11:58: A life-changing car accident in May 2018

1:12:32: How Azran kept going & completed his Ironman 6 months after his brutal car accident!

1:15:31: Fundraising before & during COVID-19

1:17:05: Azran's mirrors to deal with his confirmation bias
Looking for past STIMY guests in the startup/VC world? Check out:
STIMY Episode 31 features Kenji Chai Vui Yung: one of Malaysia's most well-known street artist, who also goes by the alter ego, Chaigo. 
Favourite Finds of the Week
Podcast: Facebook's Plans for Audio on Pressclub Podcast
What is the Pressclub Podcast?
Josh Constine (founder of TechCrunch) has been running these running great Clubhouse rooms with tech leaders every Thursday; sessions which he also records for release under his Pressclub Podcast.​
Recent topics have included the future of podcasts, Substack & the future of journalism, and the future of driving/self-driving cars.
​Why listen?
Josh Constine interviews Fidji Simo (Head of Facebook App) on Facebook's recent slew of audio features (live audio rooms, soundbites, podcast player) and thoughts on the creator economy, advertisements & social apps like Clubhouse.
Some Takeaways:
Facebook is making audio its #1 interest

Facebook has been investing in the audio space for awhile & saw a rise of audio usage during COVID (short form audio, use of social audio rooms in Facebook groups & podcasts); future features to expect on its platform include spatial audio

Facebook is launching an audio creator fund for new kinds of creators to experiment with a new format to find their voice & thereafter, to monetise at scale (some creators include ASMR creators!)

Facebook is not intending to monetise this area at the moment, unlike Apple who announced a 30% cut of profits

Facebook did not make an offer on Clubhouse (though they did consider it!), but it already has quite a lot of the expertise in-house and it made more sense to build their own product
Article: Starbucks - Monetary Superpower
An itnteresting article on Starbucks & the power of the Starbucks card – including all physical gift cards & on the Starbucks Mobile App – which has around $1.6 billion in stored value card liabilities outstanding (6% of the company's liabilities).
While it isn't novel for a company to have its own payment option, Starbucks has a one up over the likes of PayPal because:
Customers who hold PayPal balances are effectively acting as PayPal's creditors. Customer loans to PayPal currently amount to over $20 billion. Like Starbucks, PayPal doesn't pay its customers a shred of interest. But Starbucks's gig is way better than PayPal's. PayPal is required to store customer's funds in a segregated account at a bank, or invest them in government bonds. So unfortunately for PayPal, it earns a paltry amount of interest on the funds that customers have lent it.
What is Morning Brew?
Morning Brew is one of my favourite daily business newsletters.​
It was started by two University of Michigan students who built it for millennials or young business professionals and in 5 years, Morning Brew has grown to over 2.5 million subscribers, with 3 industry-specific newsletters read by 500k subscribers, a lifestyle newsletter and a Business Casual podcast with over 6 million downloads.
​Insider Inc recently bought a controlling stake at a reported valuation of up to $75 million.
​Why subscribe to Morning Brew?
It's current, concise but also cheeky and analytical – I find it so easy to stay on top of global tech developments by scanning through their daily emails (and clicking through to its various links if a particular subject interests me).
Highly recommend!
Something I just learned – there exists a colour that makes ugly things "disappear" or rather, blend into this surroundings.
And that shade is called Disney's Go Away Green – a blend of green, blue and grey, as seen below: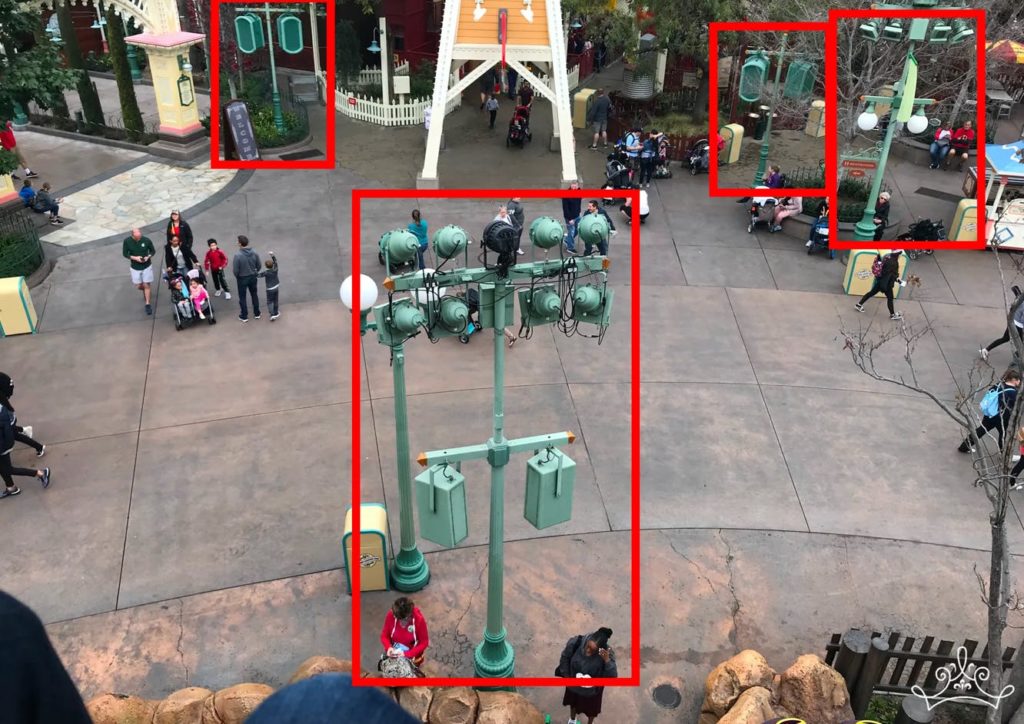 Upcoming STIMY Guests​
Oz Perlman: One of the world's top mentalists (he can read body language/does misdirections so well, it's like he's reading your mind, not unlike the character of Patrick Jane in The Mentalist TV series) & #3 in America's Got Talent
Also, do you know anyone with an interesting/inspiring story? Or someone whose backstory you'd love to hear?
Feel free to hit me up @ sothisismywhy(at)gmail.com 😊
Until next week!
Ling Yah
P/S: If someone forwarded this newsletter to you, you can sign up here.