Welcome to Episode 25!
Our guest for STIMY Episode 25 is Chong Chan-Yau.
Chan-Yau Chong is currently the CEO of CarbonCare InnoLab, a NGO promoting sustainability. His other social interests include disability rights and global citizenship.
He is the President of the Hong Kong Blind Union, former Chairman and current Director of The Board of the Dialogue in the Dark Hong Kong Foundation, former Chairman of and current Board Director of Carbon Care Asia, former Executive Director of Oxfam Hong Kong.
Chan-Yau has received many awards including Ten Outstanding Young Persons Award, MBE, China Poverty Alleviation Award, and Honorary Fellowship from the University of Hong Kong. 
PS:
Want to learn about new guests & more fun and inspirational figures/initiatives happening around the world?
Then use the form below to sign up for STIMY's weekly newsletter!
You don't want to miss out!!
Who is Chong Chan-Yau?
Chan-Yau was born in Kowloon City, Hong Kong to a large family of 10 altogether. It was a very happy close-knit childhood although sadly at the age of 6, he became completely blind through a condition known as glaucoma. 
In this STIMY episode, Chan-Yau shares:
1:41: Growing up in a large family of 10 in Kowloon City, Hong Kong

3:49: Going blind at the age of 6

7:37: Studying at the Ebenezer School for the Blind & why it took 1 year for his family to decide to let him go (including learning Braille)

9:28: What it's like learning Braille 

12:03: Being rebellious & defying expectations of what being blind could do as students

16:04: Aspiring to further education & not doing what was expected of blind people then (being telephone operators or fortune tellers)

20:44: What drove Chan-Yau to constantly prove others wrong, that "

our ability is not affected by our blindness

"

21:39: Attending regular school & receiving assistance from Sister Moira of the Maryknoll Convent School
Entering University
Just being able to further his education was a feat, as most blind students were considered to only be capable of being telephone operators and fortune-tellers. His own peers even laughed at him for studying further when he already be working and supporting himself!
Nonetheless, Chan-Yau was never deterred. And he ended up being one of the very first blind students to enter the University of Hong Kong, followed by a Master's at the London School of Economics. Both times, he championed the cause of the blind, ensuring that such educational institutions took their needs into consideration. 
25:10: Entering the University of Hong Kong as one of its first blind students

27:07: Petitioning the Governor of Hong Kong to provide more equal rights and opportunities to blind people

30:44: Studying at the London School of Economics
Working
After graduation, Chan-Yau answered the calling to return to Hong Kong. He tried 3 times to get into the Hong Kong government because he wanted to prove that despite being blind, he had the same capabilities!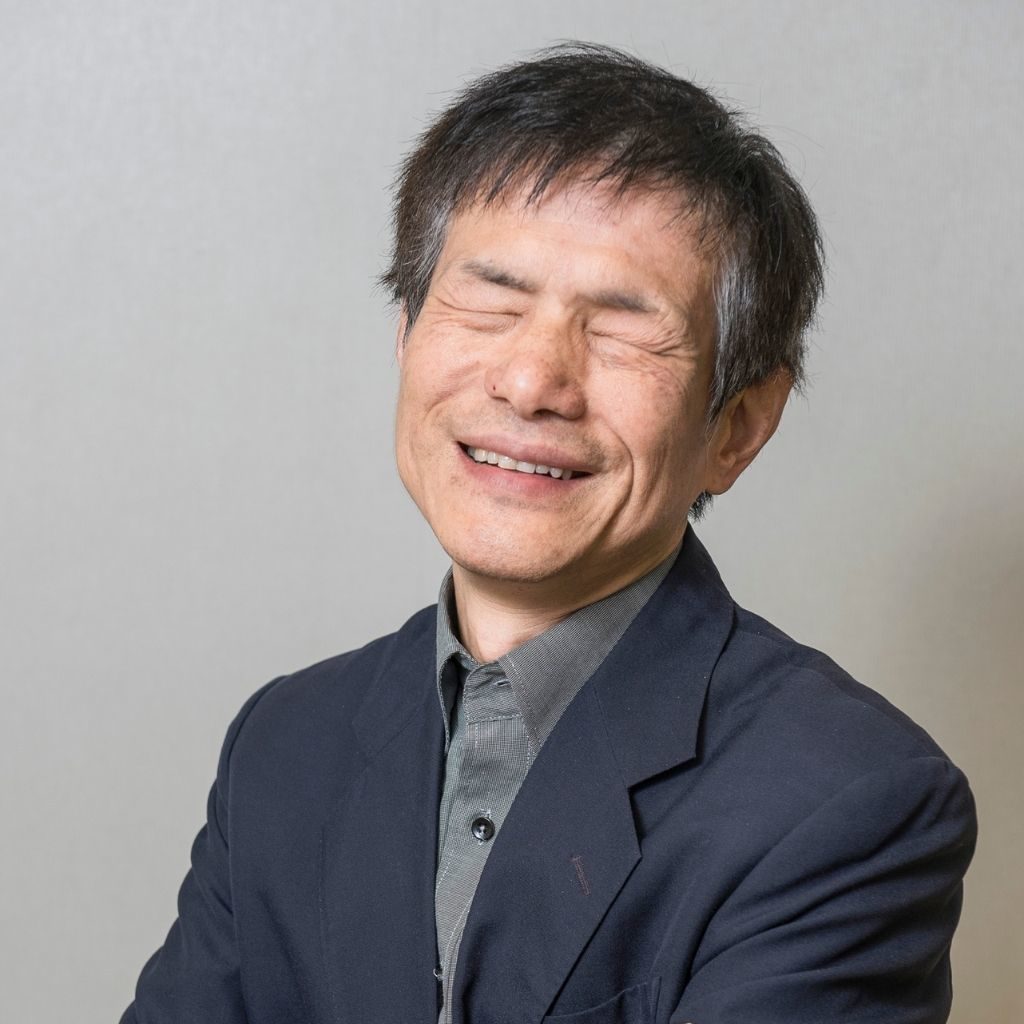 Thereafter, he worked at Oxfam Hong Kong, where he was the Director of Fundraising and on the board for Oxfam International: 
33:35: Becoming the first Hong Kong government administrative officer

34:48: Reason for joining Oxfam and becoming the Director of Fundraising

36:06: How Chan-Yau developed the monthly donor base for Oxfam Hong Kong from 3000 to over 100,000

39:47: Developing Oxfam rice & why rice was the medium chosen
We grew up saying to ourselves, we could do things that other people thought we could not.
CarbonCare Innolab
Apart from Acumen, Chan-Yau was also the Director of Student Development at the University of Hong Kong, the Director of EL Education, the Founder of the Dialogue in the Dark Hong Kong, and the President of the Hong Kong Blind Union. 
We discussed:
42:07: The development of rights of the blind in Hong Kong

44:48: Founding the Dialogue in the Dark Hong Kong

46:40: How can employers create a more inclusive workplace for the blind?

48:31: Entering the climate change space
Isn't Chan-Yau an inspiration?
If you're looking for more inspirational stories of people defying the odds & making society a better place for everyone, check out:
If you enjoyed this episode with Chan Yau, you can: 
Leave a Review
If you enjoy listening to the podcast, we'd love for you to leave a review on iTunes / Apple Podcasts. The link works even if you aren't on an iPhone. 😉
Send an Audio Message
I'd love to include more listener comments & thoughts into future STIMY episodes! If you have any thoughts to share, a person you'd like me to invite, or a question you'd like answered, send an audio file / voice note to [email protected]
External Links
Some of the things we talked about in this STIMY Episode can be found below:
Chong Chan-Yau:

LinkedIn

Subscribe to the STIMY Podcast for alerts on future episodes at Spotify, Apple Podcasts, Stitcher & RadioPublic  
Leave a review on what you thought of this episode HERE or the comment section of this post below
Want to be a part of our exclusive private Facebook group & chat with our previous STIMY episode guests? CLICK HERE.
Ep 25: Chong Chan-Yau - CEO of CarbonCare Innolab, President of the Hong Kong Blind Union & Honorary Fellow of the University of Hong Kong
Ling Yah: Hey, everyone.
Welcome to episode 25 of the So This Is My Why podcast. I'm your host and producer, Ling Yah, and today's guest is Chong Chan-Yau.
Now I first heard of Chan-Yau through a wonderful app called Be My Eyes, which connects volunteers, which can be anyone listening to this podcast, with those, with visual impairments. Sign up, and then anytime someone requires assistance, you and several other volunteers will get an alert. And if the timing suits you, you can answer the call to help.
What caught my eyes about Chan-Yau's story was how inspiring it was. Having gone blind at the age of six, he has always sought to prove that he could be just like everyone else.
He was, among many other things he's achieved, successfully petitioned the Governor of Hong Kong to provide equal rights and opportunities to the blind, to being the director of fundraising at Oxfam, where he conducted a TV production expedition to Yunnan, is currently the president of the Hong Kong blind union and the co-founder and CEO of CarbonCare Innolab.
We talked about his childhood. What it was like growing up blind and defying society's expectations time and again. And how others can assist to make the world and workplace a more inclusive place for everyone else.
So are you ready?
Let's go.
Chong Chan-Yau: I was born into a big family. When I was born, we had five siblings, my parents and my grandmother. So eight people staying together. Then quickly, I have another two sisters. So we grew up like 10 people.
We were living in Kowloon City at that time, in a subdivided flat. And we had three rooms. So three families living in three rooms. So they are the more wealthy one, including the landlady.
After walking through these three rooms then there were two bunkers, okay. So we lived in one. bunk two beds, upper layer and the lower layer. Each layer can hold about 4 people probably when we were young. We just climbed into the bed with any other people that parents put us together. So we have only one bed as our living space.
We share a kitchen with 6 or even 7 different families. Because we were poor, my parents were hawkers. So they sold vegetables in the market.
During night time in summer, my grandmother would be taking me out to the pavement in front of our flat. She would set up a mattress and a curtain. And then we'd spend the night sleeping on the streets. I remember it to be quite nice because it's cooler.
And then my eyes became worse and worse when I grew up for reasons that my parents did not understand. So they brought me to see a doctor.
They could not understand what the doctor was saying. My parents were coming from Teochew. They barely managed Cantonese, which was the main dialect. But we grew up learning both.
Ling Yah: And this was when you were six years old, right? So at what point did you learn, what was actually happening to you and how do you feel at the time?
Chong Chan-Yau: Well, my eyesight was deteriorating as I grew up. As I said at the age of six, the doctor advised my parents that I should go through a surgery. If not, then my eyesight would also be lost.
And then I was suffering constant headaches. because the condition was early childhood glaucoma. So my parents decided to go through the surgery. And after that I lost my sight.
I remember my childhood. I was living with a deteriorating eyesight. I could not see things as good as my sisters. I was self-conscious of this condition.
But if you asked me, I remember my childhood as quite happy because my sisters and brothers, they were quite keen to play with me, adjust to what I can do and what I cannot do.
And we would go out together to the cinemas, watch films. And then they would explain to me what people are doing. Only occasionally when they are too excited, they would certainly forget me.
But I will say that I was part of the family and that the family loved me. My parents loved me. My brothers, sisters, they loved me. They might quarrel with each other, but they never tried to quarrel with me. Gave me the best available.
Just that my parents often blamed themselves for in some way responsible for causing the blindness, which was entirely not their fault.
I didn't care too much about blindness. So if people asked me, how did you cope with the suffering? I basically remembered that I was not very happy after surgery because I could not see anything. I could not move.
I spent I dunno how long crying. And then I began to move around. Touch everything in the small flat and then learn to navigate around. Then I start to take it as normal. This is myself. This is part of me.
My brothers and sisters continued to go out with me and play - now it is all banned, right - firecrackers in the new year. They would ask me to hold onto this long strip of incense that people use for Chinese worship.
They then light the fire, hold my hand and touch these firecrackers, and then bring me to run away. The blast. So we're all very happy.
So growing up in this kind of peer, support and family acceptance and lots of entertainment.
So I remember my childhood more about these things than about losing the sight.
Ling Yah: So you mentioned just now, that you were suffering from glaucoma.
Do you mind sharing what that means?
Chong Chan-Yau: At that time, we didn't understand the medical conditions I have because my family has no hereditary record. But I started so early, so it might be inherited.
Glaucoma is like you are losing your sight unknowingly because there is a blockage to the liquid in your eyes. And then they will build up the pressure and destroy the nerves. So that's the condition. But people are not aware of them if they are not checked regularly.
Ling Yah: So as I understand it, after this happened, you ended up going to a special boarding school for the blind. And I wonder if you could share what that was like? I mean, you were learning braille as well, right, with steel boards and nails on that.
Chong Chan-Yau: I went to the Ebenezer School for the blind. It was recommended to us by a social worker from the social welfare department. She visited us for probably a year to convince my parents to send me to the school for the blind, because I think my parents, especially my grandmother who at that time was very old already.
I mean, they were from villages in Chu Chow. So they were living with the belief that these foreign missionaries might take away your children and then keep them forever.
Basically, she refused to let me go.
There was a big quarrel between my grandmother and my parents about whether or not they should send me to the school. Eventually my parents paid a visit to the school and found the conditions good. So they decided to send me over against the will of my grandmother.
But it was a boarding school. So I stayed there for the week and came back during the weekend. It was one or two weekends coming back, my grandmother started to accept this arrangement.
She constantly asked me about whether I love to be in the school. How people treat me, is it better if I stay at home and so on? I was pretty cautious. I know what she wanted to hear. So I said no, it was very good. The people treat me very well. Lots of food and so on and I enjoy it very much.
So I think gradually, she was convinced that it was a good place for me to grow off. I think that was a very important change in my life because I started to receive that formal education.
I started to learn braille.
Ling Yah: What was it like learning braille?
Chong Chan-Yau: For those who don't understand braille, braille is a system of six dots in a two by three matrix. So two columns 3 rows. These six dots are used to represent letters or numerals.
So you have 1 dot as A. The first two dot on the left column as B and so on and so forth. it's very clever because it's very easy to read our fingers. For sighted people, they think Is that an impossible task to be able to use your finger to distinguish the dot patterns.
But actually, you can do it if you spend enough time. It's easier than going up to the space. And so yes, we train our finger touch. We train our skins to be able to recognize the dot patterns so we can read.
For English and some of the Latin language, then it's easier.
So you'll have just the alphabet and the numerals. Numerals are universal in shape. But Chinese is very challenging because you cannot possibly work to send all the different characters. So we use pronunciation to represent Chinese. We use romanisation spelling. So in that way, we are not learning the written system of Chinese characters.
So that's a big barrier to learning particularly ancient Chinese literature, because we are not being able to study the words as they appear. But then in some other way, it's a plus. Because whenever people can speak, we can put it down in the phonetic systems so that we don't have a problem of how do you write these words. So long as they speak, then we can write it down.
It also proves to be no barrier for us to read whatever book because we might not be able to understand what it means but we can read it.
Therefore, we overcome a very important barrier. We can read books. We can study Chinese, English, Mathematics and whatever subjects that our sighted peers study, we could do it at the school for the blind.
Ling Yah: I imagine your world must have really opened once you mastered Braille. And as I understand it, when you were in primary six, you also joined the Hong Kong blind union.
Chong Chan-Yau: At that time, all the peers started to discuss about what it means to be blind. What blindness means. What is our experience? What can we do and what can we do?
This was somehow a day-to-day question we asked each other to prove that we can do whatever we wanted to even though we don't use eyesight. So we played football. We used a plastic ball that gives out a song when it touches the ground or wall.
We chose a place where there are two walls at a very narrow lane And then we used both ends as a goal for goalkeeping. And then we played football by the sound of the ball and by the touch of a foot. So we were very fond of it.
Some of my friends swam. We jumped from high up to test our bearing. Like you jump from the staircase from first step second, step three, four, five, six, seven.
We were quite crazy and rebellious in a way, according to our teachers.
We grew up saying to ourselves, we could do things that other people thought we could not. So whenever the teachers said, you cannot do this, we try to do it. teachers Some of them were also very open-minded in the classroom setting. In the controlled settings.
They would teach us how to keep these worms, how to feed them with leaves until they grow up and become a moth.
We learn to read maps with our fingers. So I could easily remember the world map in my brain. Even now I know where countries are located. Shape of different continents and so on.
But whenever we have the chance to be on the streets we are often hearing things about, oh, if you are applying, you should not go out.
It's very dangerous. You are endangering other people.
I joined the home Blind Union as a member when I was Primary 6. I think I became a committee member when I was Form 6.
We were inspired by these slogans from the United States. That what we need is our rice, not welfare. We are the best people who know the solutions to our problem. We are not the problem themselves. We are the solutions.
Ling Yah: I'm wondering as a child and you were exposed to all these different people and pushing the boundaries. Did you ever have a dream of what you wanted to do?
Because at the time I think like blind people, there were not many choices that people automatically thought for you, right?
Chong Chan-Yau: Yeah, that's all right.
For those of us who were brought into a boarding school, that was a great situation to be in. It was like luxurious living compared to where I came from.
As I said, I shared the toilets with 20 families. Also the happiness of school You'll actually have a flush toilet. We didn't have that kind of thing. Well, that was great. Wow. So modern. But most blind people were in the streets.
There was a factory for the blind because welfare for the blind was systematically started by the government only in their fifties. So before that it was like a few foster homes, including the Ebenezer school for the blind, Otherwise people were in the streets or some learned to sing, a lot learned fortune telling.
There was a good neighbour who recommended my mother to send me to fortune telling. She decided to send me to the school for the blind then after graduating from university, I discovered that fortune telling was earning much better than a university graduate.
So I don't know whether that is a good choice or not.
I didn't know what to do after the school for the blind. Telephone operating was starting to be introduced as a profession for blind people. We were supposed to be better in language, in talking to people so we could be trained to be telephone operators for the growing white collar sector in Hong Kong.
After the riot in Hong Kong 67, then Hong Kong began to grow into a global manufacturing sector. In textile, plastics, electronic products. So there were beginning to be some white collar jobs for factories or for hotels or for the government as well.
There was a vocational training for blind people to be in telephone operations. The factory for the blind was built in the late fifties. So there were places for blind people to be trained to do sewing, basket making and some metal work, I think. So these are already considered to be modern ways of opportunities for the blind.
And then there was an experiment of sending blind people to ordinary schools for integrated education. My ambition was to continue to study. And I remember I wrote in an essay about, I don't want to be a telephone operator because while I still like the job, but I hope blind people will not be doing such a type of job.
My teacher said I was too unrealistic with my essay. I remember my essay was being cited as a sample of , you should be more realistic.
So I dream to be able to study with certain people and to explore new job opportunities for blind people.
Ling Yah: Yeah but you didn't let that stop you. I think you had to really improve your English to get into their regular school?
Chong Chan-Yau: Well, I was already top of the class, okay. From very early on. I was a natural first off the class, and was working hard, but I didn't feel that I had to give up too many things. at the time, that the school started to send the best tool to an ordinary school for trial.
But when it comes to my year, they stopped. They wanted to be more cautious. They felt that our center was too far behind some of the schools, especially in English, because English was the medium of instruction in Hong Kong at the time for most schools, especially the better ones.
The Ebenezer School for the blind at the time was partnering with 2 top schools. They don't want blind people to prove to be unsuited for study and then being sent to their class. So there was a lack of confidence in my ability.
I studied for myself that year to achieve a greater English standard before I could go into an ordinary school. And then the Hong Kong blind union, they had ambition to prove that blind people can study. This is an opportunity and a human right. It is not about an elite choice or a choice of the elites.
We should not be subjected to being determined by the social worker or the school principals for our fate. For our choices. We should make our own choice. This is how we see ourselves. So I felt that it was not just for myself, it was to prove that blind people could go into an ordinary school without being controlled or determined by our school for the blind.
I used a year to improve my English because our own standard is lower.
So I managed to convince St Francis Xavier's College and they accepted me to be in Form Four. It was a breakthrough for myself because we proved that by our hard work, we could realize a dream.
Some of my peers were laughing at me and said well, it's better to work as a telephone operator because you can then earn more money.
We could not imagine ourselves going to university. So they said, you might still be working a step further. So why bother to spend another two years or four? You could actually start earlier, earn money.
Ling Yah: Hearing all these people, even those who are also visually disabled, what was driving you? Did you feel inside that I'm going to do something different from what people expect
Chong Chan-Yau: It was a sense of wanting to prove that we have some other choice. Our ability is not affected by our blindness. I didn't want to say I am different. I want to say I can be the first. and if I can do it, some of my friends can. They are not convinced right now. They are not convinced of their value quite enough, but I tend to go there to prove that to myself and to them as well.
So these kinds of motives of wanting to pull ourselves. Wanting to strive for new horizons, or to bring something good to other people as well. So a combination of these objectives.
Ling Yah: And it's not easy as well when you move to a regular school because they don't have all the equipment that Ebenezer School had. After school every day, you had to go to Maryknolls Convent School and Sister Moira had to translate everything for you?
Chong Chan-Yau: Yeah. There was a sister called Sister Moira from the United States. She happened to know us and asked us what she could do.
We said what we need is education. She therefore devoted her time to learning braille and then translated material for us and then set up a student center by borrowing the convent. So it was near the school, not part of the school. She managed to invite the principal to send a lot of their students for volunteer work after their schools.
I don't have a lot of textbooks because it takes a long time to translate a textbook into braille. At that time, there wasn't any computer painting. We were still using a typewriter typing English homework. For Chinese braille, we have to read to a volunteer who hand writes essays for marking by teachers. So after school, we'll go to the center and the volunteers would read to us.
Then we will use braille to transform them. Few volunteers made the effort to learn braille so they could translate themselves. Tape recording is another popular means of getting the material. So these are how I overcome some of the challenges.
The school for the blind, they have a much better support, of course. And then you go back to a better living place as well. In St. Francis Xavier, each day, I have to take bus journeys back home and forward. One journey takes about an hour. So it's the comfort that we have to give up as well and the support, but it was very worthwhile.
I try to make the initiative to participate, to make contributions to other students. So instead of, Positioning ourselves as the target of the systems. So for example, there were some project teams, so I always volunteered to do the things that are the project managers don't want to do.
I try to offer myself to do the write-up.
So every fellow student was so happy. And then they were convinced that I did good work. I answered questions during class. I surprised my teacher by being able to handle some maths in my mind. They didn't understand how I did it.
I offered assistance to other students who might not understand something. So I found that this way they were able to accept me. Otherwise you could become stereotyped.
People would say, oh, okay, what can I do for you? If you say no, then they will go out. They have their friends . They might not treat you as part of friends.
We went to the cinema out together. We went to concerts together and some of their friends even invited me to their home for a stay. I was truly integrated, so it was not about managing to, to homework to get the exam done.
It's also overcome how other people define you. To define yourself and your relationship with others through your own efforts.
Ling Yah: So after all of that, you ended up going to university of Hong Kong to do a bachelor's in English studies in 1978.
What was the plan like, how did that come about?
Chong Chan-Yau: I was intending to study economics. And then the English department and the psychology department were very friendly. And proactive lecturers who came to me and said, okay, if you choose to study with us, we'll give you the best support.
To go into the university was a battle because at that time only 2% of the age groups could go into a university in Hong Kong. Now it is 40% or 50%, That was late seventies.
We have only two universities, the Chinese university, the Hong Kong U. Our school curriculum was targeted at taking Hong Kong Uni. So I naturally took that exam, but my peers, my friends were very opportunistic.
They had to be because it was so slim a chance together to Hong Kong U. They were like take, seven. I only did one. I said, well, one is already so much work. I could not afford to do too many exams. So I put all my eggs into one basket.
I got through. So it was a big thing because we were in the arts stream most of our science students were going into university, but very few art students went in.
So I was one of those.
Ling Yah: And you were one of the earliest blind students in university as well?
Chong Chan-Yau: The first batch was two students. The second batch was one. So I was the fourth, I think. My year has two, but one of my friends suffered from eye disease during the year, so he could not be admitted.
There was a delay.
Ling Yah: And as I understand it at the time you were thinking of entering academia, right. And an incident with your friend in 1979.
Where he was declined the opportunity to even take a recruitment exam with Hong Kong.
Chong Chan-Yau: Oh yeah, yeah. Yeah. Thank you for reminding me of this. As I said, I was the third batch. He was a second batch, so he graduated a year earlier in 1980. So. In his last year, we were taking recruitment examinations . The recruitment process takes a whole academic year. It's quite long.
So they told him we don't have braille examination papers. If you can read the paper, you can come in. So it's very insulting.
We wrote a petition letter to the governor and he came to our hall to give us a talk and we thought, okay, this is a good opportunity. So we petitioned him.
Ling Yah: Before the Governor came, were you rallying all your friends saying hey, the governor's coming, show support?
Chong Chan-Yau: Yeah, our hall mates are very supportive. The one who was hosting the talk, he promised us he would make sure that he would not let him go until he got our letter.
Well, it was not difficult. He was ready to take our letter. And he was very, gentlemanly like. He said, I will study the letters. Surely I promise you. I may not be able to give you all you request, but I certainly would give you an answer. I will give you a good thinking of what you are requesting.
It was enough of a politician's answer, at that time we felt him to be receptive. We request them to open civil service. We said we are trained. We are university educated and it caused a lot of public money to educate us.
And then if in the end we have to do telephone operating is a waste of public resources. It's not tested because we are just as able as those students . We quote lots of examples about foreign blind people taking senior positions. Decision-making positions, office work.
He formed a working group to study how the government should recruit disabled persons. and we were also interviewed about ideas . I think the working group was also very open-minded.
I think they might have recommended that the government should do it.
To devote enough extra resources if needed to support them and then to give them an examination arrangement that they can handle. And then to set an example for other employers in the society that we should be open-minded. Get the best talents, from all communities.
They make civil service regulations. That if people with disabilities qualify for an examination, they should be given all the facilities needed to complete it. And if they score as well as some other students, they even be given an appropriate degree of priority.
Ling Yah: You actually went to LSE from 1984 to 1986, which is actually my Alma mater. So I was. Oh, yeah. I was very excited to hear that.
Chong Chan-Yau: Well, it was still in Houghton Street. I remember there was a lift in the South door. it's moving continuously. So, and it's, it's up to your fault.
You'll have to jump in. And then when you get to the next floor, you have to come out. It is in the student union building. I think it was torn down in the early nineties. laid to learn.
Ling Yah: I definitely didn't see this.
Chong Chan-Yau: I like LSE because I read about the social movement. I read about history. I've read about the Fabian society. So I read about how LSE came to be existed by the Sydney web stories and so on. So I was very much attracted by the progressive that helped to set up the LSE.
So, I thought LSE is in England. There were a lot of arrangements for blind people, but I discovered that they didn't know a thing.
And then I have to tell them how to make examination arrangement. And I asked them to go to The Royal National Institute for the Blind. They didn't know.
We wanted to promote the understanding of the school and the students. So we formed an organization called the Society for the Enlightenment of the Sighted.
It lasted for a few years. I was a founding chairman. There was a law student who was flying from Ghana and there was a blind Masters student from the UK.
I studied information systems in the first year of my Masters. I still felt that I wanted to come back to Hong Kong to work. So there was this tension between doing academic work or doing some other work.
I felt that I didn't have enough conviction to do academic work. I prefer to read or debate the conclusions or the findings, then going through the ritual of research. Of compiling that data during the literature review. It was too much for me.
I think you'll have to read a lot of books you don't want to read in the first place. I have an intellectual curiosity, but I didn't have the perseverance in academic work.
Ling Yah: So after you graduated, you came into Hong Kong in 1990, and then you tried three times to pass the civil service recruitment exam. Right?
Chong Chan-Yau: It was like trying to break into a wall so I tried three times. And the third time we went through a written examination. And oral examination. And the third part is a group examination.
So I was put into a group of seven people and we were given a topic and seven roles. And then we have to discuss public security ordinance.
So we discussed the topic seven times.
I guess there's a test of your knowledge, your communication. And your ability to engage with a team.
At that time 3000 people were taking the exam and they admitted 30 something. So now is even more challenging.
Ling Yah: So you ended up becoming the first and only Hong Kong government administrative officer who was blind. What was your role there?
Chong Chan-Yau: I was the assistant secretary to education. It's a big title but inside we were so often called.
Oh, you were the lowest rank, you know.
My role was to take minutes. To write a recommendation on a policy, to analyze the budget of some public institutions while still under government supervision.
For example, the precursor to open university now is called the university, but it used to be called open dining Institute.
So at that time it was just form. So I was asked to look after policy on ROI and also the budget. Another thing was about tertiary education qualification body during my time. It was an expansion of university in Hong Kong.
the government decided to develop eight universities. Now it's nine. So at the time, many of us already, the firm base of, TERTIARY education for the next 30 years. so it was exciting time.
Ling Yah: So after three years you decided to leave for Oxfam. What was the reasoning behind that?
Chong Chan-Yau: I felt I didn't want to go deep into government bureaucrats for the rest of my life. I might disagree with the policy secretary, but I could not make my views heard.
I started to join Oxfam's work as a volunteer in 86. I was on their board and then they needed a person to develop community engagement, community routine.
So I decided that might be an interesting thing to do. They know me as a community person. I have some profile, I know the government, they want me to do fundraising.
So I did fundraising for Oxfam.
Ling Yah: I mean, you were at Oxfam for 13 years. On the board for Oxfam International and an executive director for Oxfam Hong Kong. And I wonder during that long period, what were some of your most proudest achievements?
Chong Chan-Yau: A lot, a lot. I like to say I was innovative in fundraising.
I managed to develop the Oxfam Hong Kong fundraising base. They have a monthly donor base that was already 3000 when I joined. So when I left it was a hundred thousand.
Ling Yah: How did you develop it?
Chong Chan-Yau: Three major things.
Number one. I set a growth target.
And then other colleagues said 3000 is enough. So I said no, we should grow. Because there were 3 million people working. If you get 1% that's already 30,000. ?
We develop a TV magazine. It was an idea suggested to us by somebody. Our perception is that TV is very expensive. So he was able to pawn us to a low cost spot.
We organized the phone in donation with volunteers at that time. I said, okay, let me get a sponsor to sponsor the TV time.
I made their calculation to the management that if you use TV, the same money you send out mail letter, that difference in audience rating and the people who received your letter. And there's so many of them that do not open it.
So TV is actually much less expensive. TV is a big breakthrough. And then I brought one of our earlier TV crew to Yunan to film our projects and bring back the footage. So therefore making news TV to appeal was a big thing in my time as fundraising director.
And the second method we use was to do face to face recruitment on the street.
I was inspired by what the other Oxfams are doing some other big NGO, like Greenpeace at that time. There was an economic recession and then a lot of people lost their jobs.
The people who work in restaurants, they lost their jobs. They joined our retraining programs. This generation of people were growing up with us. They were factory workers before when all the factories moved up to the mainland, they became lowly surface industry workers.
I shouldn't say lowly, but it is the front line. So I felt okay. We might be able to offer them some jobs as well. So we train them to be donor recruitment representatives.
We tell them about poverty, Oxfam's mission, global poverty, but translated into ordinary language. We believe that they could become change driver and they can change themselves.
They are in a situation of also suffering from economic downturn. And then they are helping an organization which champions opportunities for the marginalized and who are concerned about structural poverty, about changing inequalities. So the TV and face to face, we generated so many donors. I think they were the main drivers.
I was in the WTO campaign. That was a big thing. I was asked to represent Oxfam, to debate with the Director General of trade organizations in Hong Kong.
And then I went to see the Chinese ambassador to WTO. I also developed our China program. Built an urban poverty program and engaged in policy research in China.
I heard from some of the colleagues who later told me that my period there was the most innovative and most exciting period.
Ling Yah: I think you also introduced the Oxfam rice, right?
Chong Chan-Yau: Yeah, that was an opportunity for us to work with community level organizations. I said, let's have a street based fundraising event because we were too far away from the people at that time.
I said well, let's find something to sell. So people start to imagine brainstorming. We came down to rice. And then we discovered there was a committee member who was a wholesale rice seller. So they could donate rice to us.
Ling Yah: Why rice though?
Chong Chan-Yau: It's warm. It's about food. It's about Chinese.
Rice is about family getting together. It's about showing love and care. It's also the foot for. A good majority of people in poverty. So it connects people rich and poor. So lots of meaning in them. So it's not like we are selling 1 kilo.
We tell them that you're bringing the rice back home, and then you bring, hope and love.
Ling Yah: And I think the net proceeds were donated to Oxfam small holder farmers development funding, which is like small farmers in poor communities around the world.
Chong Chan-Yau: That's how it connects. We have a lot of projects in villages. Working with farmers , women. And not necessarily targeted to agriculture. It can be education. It can be women's rights. It can be community organizations. It's a poverty intervention strategy.
A lot of people in poverty, they know what to do but they may not be able to know how to do it. And they may not be given an opportunity to develop these solutions to overcome the resections by system and unfair use.
So we believe that community based organizations are almost a first to empower them so that they can really try to join together and make a change.
Ling Yah: And so as I understand it at the time, you also became the president of Hong Kong Blind union, which you still are. How has Hong Kong changed during that time, when you first got involved in the blind union to this point?
Chong Chan-Yau: I still remember that we wrote a petition in 1976 in response to the government's green paper. We were asking for the legislative protection of the rights of the blind people.
I think it was 1995 when the government introduced the Disability Discrimination Ordinance. So it took 20 years.
And then I was consulted for I think a year working with a few people, including a government official.
The transportation also changed a lot. We have the highest number of audible traffic light signals in Asian cities. This is my estimate, okay.
But in the early eighties, when we asked the government to install them, they were very cautious. They said, if they installed too many audible traffic light signals, encouraged the blind people to go out in the streets, which is in itself dangerous.
So I said, well, we decide to walk on the streets irrespective of whether or not you installed these audible traffic light signals. We are the best people who know what we can do and how we want to do it. You install these traffic signals because they are demanded by citizens. It is a citizen facility.
It is not a kindness.
If you don't progress, then you'll let Hong Kong run behind other cities. So they started to install. We first ask all traffic light signals to be installed with audible signals.
And they said, no, no, no, each year you recommend the traffic lights that most blind people will travel. Then we installed them first.
Over the years we encouraged their members to make recommendations. So now we have a lot, so this is another path that we went through.
And education. I remember when the education department after seeing that improving mainstream education was possible, then they introduced resource support and made it a policy that blind people should be able to go into ordinary education according to their abilities.
So lots of students were able to go into secondary schools and universities and study various different subjects as well. So it's also a great change in professional possibilities.
Ling Yah: And what I really loved was finding out that you also found that the dialogue in the dark. Can you share a bit about that?
Chong Chan-Yau: The dialogue in the dark was founded in Hamburg, I think in 2009, the founder, Andrew Hanis came to Hong Kong to see whether there were certainly people interested in it. Two friends of mine were, so they invited me to join as well.
And then we developed the Dialogue in the Dark in Hong Kong.
Dialogue in the Dark, for those who don't know, it is an experience where certain people are invited to go into a complete dark room. Blind people in this situation would be the guy guiding them through some experience.
So we might simulate some urban experience, some interesting challenging experience that you think you cannot do without seeing. At the end, all the participants going through Dialogue in the Dark think that they have gained a lot of insight into possibilities, into themselves and into gaining a greater understanding of how blind people can actually be independent.
So it becomes a great social enterprise. Each year about 30 or 40,000 people visit the Dialogue in the Dark.
So over the years, I think we probably have over half a million people coming through dialogue in the Dark in different formats.
The pandemic has a great challenge to them, because they find that they cannot get any business.
Ling Yah: What's special about this is that it's a chance for blind people to be employed in a way that's. Meaningful rather than your common telephone operator. And I wonder, for those who say they are running companies or in companies, what do you think are the best ways for them to be more inclusive?
Chong Chan-Yau: Well, I think they should really look at core competence. They are often affected by peripheral things. Like if the blind people cannot do these things, because I can do it only when I can see. But if they opened up what actually needs to be done, organizing, communicating, analysing.
All this competence in a person's personality, language. And you can do it through other means. So you have to be open minded about how individuals differ, these outputs and how they manifest their core competence.
I feel that a lot of international companies have diversity and inclusion in their HR. So it's not completely new. There are companies who are doing it.
I think Asia is a bit slow in catching up and a lot of even international companies are setting branches and headquarters in East Asia. To me, they are not bringing what their headquarters said they should be doing to move to this area. They are affected by the general social economic, cultural attitudes that we have to get the best. And the best meaning, the traditional best university. The traditional most beautiful, most handsome kind of people.
Every time I talk to an employer said, yeah, you are giving opportunities to a blind person, but you are also giving opportunities to yourself and your colleagues.
So I think the change of mindset is most important.
Ling Yah: Being in Oxfam, you end up entering education and now you are in climate change. Could you share with us how that transition happened?
Chong Chan-Yau: My space is in social advocacy and social change. So I don't limit myself to a particular issue or particular organization. Climate change came to our attention when I was in Oxfam.
Because we were aware of the evolution of soils, trials, how coal mining affected the plight of the community. I mean, climate change started to be recognized in the late eighties. And United Nations set up the UN framework convention on climate change, which started in 1994, 95.
We began to be aware of the change in Oxfam. We have a lot of programs. Part of it was to deal with climate change, even in early years when it's not so much recognized by the various societies.
And after leaving Oxfam, I was in the university of Hong Kong at that time. And I brought university students to this UN annual climate change summit. So I brought them to Bali. To Copenhagen. I believe that we could do something to promote Hong Kong people's awareness. So we set up a Carbon Care Asia in 2010 and then Carbon Care Innolab in 2015.
And I brought in another group dedicated to Paris to witness the signing of the climate agreement. There's an injustice element because those who suffer from the consequences of climate change are not the people who caused them and, and are the least people who can defend them.
The people in Pacific islands, in the low coast of Bangladesh. It's all in the subdivided flats in Hong Kong where the indoor heat can go up and up and up. So I'm interested in giving some effort to address them.
Ling Yah: And I think what's unique about Carbon Care is that you put the youth at the heart of what you're doing, right. Youth entrepreneurship and something I learned, which was from the virtual summit.
You very kindly invited me to where there was a research done saying that over 70% of youth. Do believe in climate change, but then less than 40% believe that they had anything to do with the impact. there was a total disconnect with the fact that their life, anything to do with it.
Right.
Chong Chan-Yau: Yeah, I invited you to a youth summit, So it's a UN initiative. This research shows that we have a lot of work to do because people must feel that they can and they have to make a change.
We are doing a treatment course to be launched at the end of November. At the same time, we also have a program to install solar systems with NGOs. And launch climate change education programs.
So I want to engage with the community in different ways.
Ling Yah: And I'm wondering in this time of COVID how has that impacted you and all the incredible work that you're doing?
Chong Chan-Yau: Well, we have to cancel a lot of events, but we can also hold a lot of online events.
It actually helps us to be connected to people outside of Hong Kong.
It's a time for refreshing. How we live our lives, how we should be paying more attention to family.
But what do we do after the pandemic is gone? Do we go back to business as usual? They call it revengeful consumption. I must eat more. I don't have any restrictions. I must spend all my time consuming.
This is time for us to find out what is actually best. What is actually core value in human life, human interaction. How to create jobs that do not destroy the environment. That are really doing things meaningful to other people.
Ling Yah: What are your plans for your future and the kind of big goals you wanna achieve?
Chong Chan-Yau: Well, I'm already over sixties. Not thinking of retiring.
I'm thinking of doing things that I feel can make a difference to people and to myself as well, in terms of satisfaction and knowledge. I don't know. I'm not a very good retirement planner.
So I am focusing on the good work I'm doing now, and hopefully they will be meaningful to other people now or in the near future.
Ling Yah: Looking at everything that you've achieved. Clearly you are someone that lots of people admire and want to emulate. I'm wondering, who do you admire or follow?
Chong Chan-Yau: I think of two people, one a well-known person, one not so well along. Let me talk about the not well-known person.
I mentioned a Sister Marla, when I met her younger days, she gave me a lot of support in my study. There are two things that I learned from her.
She obviously was a missionary, but she didn't preach. She didn't preach to anyone. She said her work speaks for her. So her work speaks for her and for God.
One time, we were running short of volunteers. These volunteers, they were mostly students, don't necessarily appear on time, and disappear suddenly.
So at one point, there was no volunteer in the center. She went out to the streets. We were in a school district. So there were a lot of students passing by. Do you have time to come in and do some volunteer work? I imagine she was about 70 at that time, late sixties. So it was pure motivation of service. So I believe that nothing cannot be done if you really want to Do it.
She gave me a faith that you don't have to be cynical. It doesn't have to be purely talking . You can act. They can be real and meaningful.
I admired Nelson Mandela. Fighting for the rights of the black.
A lot of time was being in prison for 27 years and was even able to love the enemies to at least not to be driven by hatred. Anger. Selfishness. Selfness even. He showed me that it was possible to reconcile with people who might have done harm to you.
I don't know whether I could have such perseverance. I think it's not normal. It's super human, and that's why I take him a model for something that I don't necessarily believe I can do, , but it's something good if people can do it.
Ling Yah: And I'm wondering, do you believe in something that most people don't?
Chong Chan-Yau: Most people don't believe that, I feel happy. when I told them I have the happiest house, they were sort of, Oh, are you lying? or are you kidding? You must have been crazy and so on.
So I told them how happy I was when I was child. That kind of excitement gains the knowledge, that curiosity, I pay so many things . I play chess. I played football. I mean, I remember all the radio and television programs
I have a happy childhood and I have no regret. Okay. If you asked me to choose to be blind, I probably don't have that courage, if I have been sighted.
But if you say, oh, you would be a better or happier person as a sighted person, I don't think so. I don't know. I don't want to put it as an if. I don't want to live in an if situation. I've been doing so many different things so I'm very happy.
Ling Yah: And is there anything that we can do to make your life better?
Chong Chan-Yau: Trust in people and believe in love. Believe in justice. Together we can work a little bit and then add a bit will join together to be a better force.
Ling Yah: Well, thank you so much Chen-Yau, for your time. I normally end all my interviews with these questions.
So the first one is, do you feel that you have found your why?
Chong Chan-Yau: Well, people sometimes ask me, so why am I here? Or why you become blind?
I don't ask this question, but why am I here? Sometimes I share with people that I am a Christian and I believe that I have in some way, a manifestation of the many possibilities you want human beings to experience.
And I feel every life is meaningful and mine is as well.
Ling Yah: Do you feel that you have found your purpose in life?
Chong Chan-Yau: Yes. My purpose is to try out different things, explore possibilities and spread a positive message to people that things can improve.
A lot of people ask me why you are so successful, can you share? I don't think I'm very successful. In some sense, I feel failure can also be a success. It's a good experience to learn.
So I remember there was this young student who asked me, because the talk was meeting success. Meaning meeting a successful person. So meeting me.
So the student asked a question. Very good. I bring it up here to share.
She asked, why do we need to be successful? So I said yes, this is a very good question because the kind of success we tell our younger generation is to study well. To be first in class. Go into the best university, to study in LSE, whatever.
I said, define your own success. And nobody can impose a success criteria on you if you don't want to take it. So to me, that's the meaning of life.
Ling Yah: And what kind of legacy do you want to leave behind?
Chong Chan-Yau: Well, I hope people remember me as a testimony of possibilities and they would do better than me.
And then I hope we have our manifestation about inclusion. Diversity. Equality. Justice. Our belief in the universal values, and now a commitment to leaving a sustainable world. These things can be followed through and each generation will have a new generation of advocates so that they would bring a better society.
Ling Yah: And you said earlier that you don't think you're successful, but what do you think are the most important qualities a successful person, quote, unquote, should have?
Chong Chan-Yau: Believe in what you have done. I have done what I can. I have changed a little bit. I fail in some other more traditional sense, like, earning your wealth and so on and so forth.
But you succeed in being satisfied with what you have caught and don't worry about what you haven't.
Ling Yah: And where can people go to connect with you and find out more about what you're doing?
Chong Chan-Yau: I have a Facebook, but the Chinese mostly. I don't often put out English material because I address mostly Hong Kong friends but you can get it translated.
And if you'll put out English post, I will respond. I have a LinkedIn account, which I write mostly in English, because it happens that I have connected to my English friends in the work world.
I am happy to be connected and to collaborate on all the things I'm doing or things that I may do in future.
Ling Yah: And that was the end of episode 25. For the show notes and links to everything we just talked about, head over to www.sothisismywhy.com/25
And don't forget to sign up for the weekly STIMY newsletter, where I highlight upcoming guests as well as other inspirational and interesting people, initiatives and articles happening around the world.
As for next Sunday, we will be meeting a startup founder who has built a video-based app that allows everyone to record one second of every day as a form of a private diary entry.
His app was featured on TED, in Jon Favreau's movie, Chef. And received the most backing on Kickstarter with over 11,000 supporters. And that's just the start.
To get the alert for the upcoming episode, make sure you hit subscribe.
See you then!