Welcome to Episode 132!
STIMY Episode 132 features Terence Lee.
Terence Lee is the editor-in-chief of Tech in Asia, Southeast Asia's leading tech business media, events, and jobs platform. TIA's goal is to build and serve Asia's tech and startup community.
As a journalist, he seeks to hold up a mirror to society and digest emerging trends. As a tech enthusiast, he enjoys harnessing it in his work, while also making sense of it from various angles. And as a leader, he combines talent, strategy, and tools to build a cutting edge organization.
He leads an editorial team that delivers investigative journalism, data, analysis, and timely reporting to thousands of paying subscribers and hundreds of thousands of readers each month.
He has been involved in all aspects editorial operations: from high-level strategic planning to shoe leather reporting to tinkering with no-code tools and APIs. He tracks a wide range of industries, from ecommerce to crypto to AI.
P/S: This episode is available on YouTube too!
PS:
Want to be the first to get the behind-the-scenes at STIMY & also the hacks that inspiring people use to create success on their terms? 
Don't miss the next post by signing up for STIMY's weekly newsletter below!
Who is Terence Lee?
Terence Lee is an introvert who's always loved writing.
And so he dived headfirst into the world of media.
Only to end up becoming the Managing Director of a then-little media startup called Tech in Asia:
2:38 Writing as a career?!

5:14 Working at many different media publications

6:58 Joining Tech in Asia in 2013 as its Managing Director

8:26 Being pushed out of his comfort zone

11:11 Relationship between Editor/Journalist v Startup Founders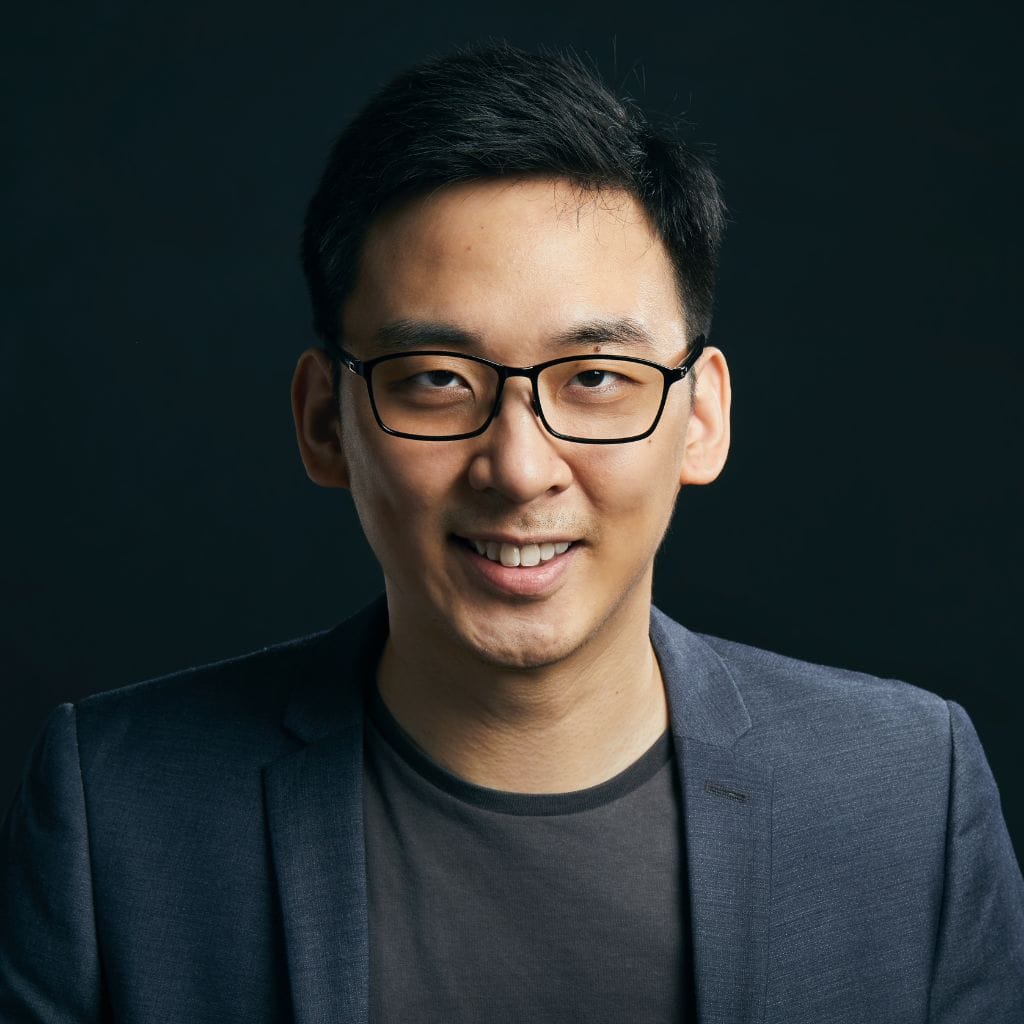 Becoming the Editor-in-Chief
Fun Fact: Terence Lee really didn't want his position. He's an introvert & does not consider himself a natural leader.
❓So what changed?
❓How has he adapted to his leadership role & navigated through 2 brutal layoffs at Tech in Asia?
❓How does journalism work for them, e.g. determining the stories to cover, the verification process required and also balancing objective reporting with friendships with the people in the space?
12:14 What people tend to not understand about what they're doing

12:14 Can you be friends?

15:03 Perceived biases?

16:11 The due diligence process

18:05 Defamation law

21:26 Monetisation tactics

21:42 Going through TIA's first layoff

25:19 Internal transparency in (almost) everything?!

29:18 2nd round of layoffs & the best way to conduct retrenchment

33:05 How did TIA rebuild the shattered morale of its staff & pivot to its subscription model?

35:45 Big events in Indonesia

37:25 The future

39:02 Journalists are mini media empires?

40:36 Peter Cowan – If you were to launch your own non-media startup, what would it be?
If you're looking for more inspirational stories, check out:
If you enjoyed this episode, you can: 
Leave a Review
If you enjoy listening to the podcast, we'd love for you to leave a review on iTunes / Apple Podcasts. The link works even if you aren't on an iPhone.
Patreon
If you'd like to support STIMY as a patron, you can visit STIMY's Patreon page here. 
External Links
Some of the things we talked about in this STIMY Episode can be found below:
STIMY Ep 132: The Inside Scoop on Asia's $30 Million Media Empire | Terence Lee [Editor-in-Chief, Tech in Asia]
Ling Yah: And this is the second layoff, 150 down to 100 people. What was that period like? What was behind the scenes?
Terence Lee: Yeah, pretty brutal, I would say. Probably the toughest moment in the company. At the same time, we were not in a totally desperate situation because we did have cash in the bank.
It's not like we were running out of money. But the cash was dwindling very quickly. So we had to do a layoff.
At the same time, it definitely wasn't easy especially more for Willis because he was the one that personally did the layoffs. He had to lay off some good friends.
And then we were pivoting into this new thing. Doing subscriptions and that was exciting. I would say overall, it was tough because the office felt very empty, right after layoff .
At the same time ,
Ling Yah: Hey STIMIES!
Welcome to episode 132 of the So This Is My Why podcast.
I'm your host and producer, Ling Yah. And before we begin, can you please head over to Apple Podcasts to leave a rating and review? Podcasts take forever to produce and are really, really hard to share. So every review that you leave behind will help.
And I'll even give you a shout out in a future STIMY episode too.
Onwards to today's episode where we meet Terence Lee, the editor in chief at Tech in Asia. If you're in the startup world in Asia, you have heard of Tech in Asia. It covers all the latest happenings in the tech industry in this part of the world.
And personally, I've always found journalism to be really fascinating. How do they uncover the stories that they share? What is the research process and how do they think about presenting it to the world? And can you even be friends with the people that you're covering?
In this episode, we learn how Terence end up doing what he's doing. And surprise, surprise, he's a real introvert. So leadership positions aren't easy, especially given how Tech in Asia went through two brutal layoffs, which Terence talks about candidly. More recently, Tech in Asia was purchased by Singapore Press Holdings for 30 million dollars.
For 30 million dollars. But as this episode was recorded before this announcement, we won't cover it here. but you do get to learn all about origins of Technasia, its growth strategies, including the launch of its subscription models, what worked and what didn't work, and so much more.
So are you ready?
Let's go.
Terence Lee: I had this English teacher. She was really encouraging and really helped to hone my writing skills. You know, we had to write compositions in class and I would write stories and got singled out for writing a really good composition.
And that, yeah, left a seed in me, right? Gave me the confidence that, hey, I could actually do this. That was when I started to read more.
I remember one time I was telling the teacher, Hey, should I, make writing a career? Right. And she was kind of discouraging me a little bit. She has a point, writing fiction is tough, right?
Unless, you're lucky, you're really good, you're well connected. I think she nurtured that passion in me. At the same time, she was like, Hey, if you're thinking about making this a career, think twice. At the point of time, I wasn't really seriously thinking about making it a career.
It was just like a passing thought. When I decided to make it a career was probably while in the army.
We had to do two years in the army, and there's a lot of time to think. .
Ling Yah: That's when you joined Definition.
Terence Lee: Yeah, so Definition is really just a project. It's like a magazine to commemorate what our unit had gone through.
And so that was probably my first taste of building a magazine from start to finish. So it was a physical magazine and I had to do everything from scratch.
Ling Yah: So were you hooked? Did you think, oh, this is what I want to do for the rest of my life. Let's go find many other media internships.
Terence Lee: Yeah, it's definitely more fun than whatever else I was doing in the army. It was towards the end of the two year stint. It was definitely fun. I enjoyed it.
That's when I decided to apply to journalism school. Couldn't get in the first time around. I don't know, maybe I was like underdressed. I remember some people wearing like office wear. I was in t shirt and jeans. Maybe I didn't leave a very good impression.
Reapplied a year later. Wrote this and naïve letter about why I'm passionate about journalism, how I'll change the world as a journalist.
That got me in. So I got into journalism school and there's a whole other story there. I would do these internships with the newspapers and they send me out interviewing random people on the street.
And as an introvert, that's like hell, right? Because people will reject you. I don't how it's like KL, but in Singapore, you just avoid all these random people approaching you on the street, either selling insurance.
Ling Yah: You walk out the other side.
Terence Lee: Yeah, so now I'm like the guy on the other side. Not selling anything, but trying to quote people. Get their quotes in the paper and to take their pictures.
People are always concerned, you going to do with the pictures. A lot of them want to be quoted, but just don't want to put their name there.
A lot of things that were very uncomfortable, I would say, and that make me question whether I wanted to be a journalist.
Ling Yah: What kept you going? Because you tried and you were working at so many different places, Nanyang Chronicle, The Straits Time, many different other publications.
Clearly, you still liked it enough, despite the fact that it felt completely opposed to your character.
Terence Lee: Yeah, Nanyang Chronicle was the school paper. I just wrote columns, opinions, so I don't really need to talk to anyone so that was fine. I also volunteer as editor for The Online Citizen. That was political so it was a bit anti establishment.
So I wrote about politics. That was fun. Obviously talking to people and just being out there can be challenging, but there's always that intellectual reward.
Talking to people is rewarding as long as it's planned. A bit more challenging for me if it's like, hey, you know, go talk to this random person .
Ling Yah: Did you have some kind of career plan in mind? Because jumping from one to the other to the other must have given you lots of doubts and questions. What am I doing with my career? Shouldn't I focus on just one platform and really build a portfolio here?
Terence Lee: I think back then it we just experimenting and trying out different things. See what fits.
I was a student, so I don't think that far really. I think that the main question was whether or not journalism should be a career. So I dabble in all the political coverage, current, lifestyle, health so I've done all of that.
I even started a website called new nation. So there was like political satire in the vein of the onion. Tech reporting kind of came towards the end of my uni stint.
I like technology always loved computers. I wasn't a programmer, so I wasn't that geeky. I would say, but combining technology writing, yeah, sounds like a perfect job, right?
Ling Yah: So you ended up joining Technasia in 2013 as Managing Director. Technasia had only been around for a couple of years. It started essentially as a blog by a uni student. So what were you thinking your career might look like with this blog essentially?
Or were you just going, this sounds like an interesting opportunity, this is in tech, I'm interested, let's just give it a go.
Terence Lee: Being young, you can really take risks, right? So I wasn't thinking so much about whether this blog would be around a year from now.
Even before Tech in Asia I was with this blog called SG Entrepreneurs, which was acquired by Tech in Asia.
Yeah, there were a couple of months pay was delayed, right, but I was still getting paid. So, wasn't thinking that far. There's always that excitement of being part of a new outfit, being part of a startup.
Back then we were already venture backed. So we had some investment money.
It's not like a fly by night operation.
Ling Yah: What convinced you to join this outfit? Was it Willis that convinced you that this would be a very interesting opportunity.
Terence Lee: Because back then there were a few tech blogs around and I thought that Tech in Asia obviously had a really good coverage out of the competition. Willis also convinced me to join.
Ling Yah: How did he convince you?
Terence Lee: He was always around at tech events like I was, and he kept asking me. I didn't join up until the point he ended up buying the company, SGH Entrepreneurs, which I was part of. That's how I came on board. Through an acquisition.
Ling Yah: So what did you mean back then to be the managing editor?
Terence Lee: I started out as a journalist and worked my way towards managing editor. To be honest, I had no clue what I was doing.
We all had no clue because we're all young in our twenties, running this company with like dozens of people.
It was definitely intimidating at first because I don't crave leadership positions. I'm not a natural leader. If there's someone that's better a job, by all means, let him have it or her.
But yeah, I thought let's give it a try, see how it goes. It's a long process of becoming a good manager, right? It's so different from being an individual contributor. Just so many aspects to management. Managing people, but it's also about strategy, planning as well and managing a startup.
Your hands are involved in so many more things. You have to do hiring, you have to do strategy. In my case, the day to day stuff, content. I was writing, I was editing, I was reporting as well.
Initially it was tough because I was just out of my comfort zone.
Ling Yah: What do you think Willis saw in you that he would push you to be in this managerial position? I imagine you must have initially resisted and go, no, if you can find someone better, find them. But then he still pushed for you clearly.
Terence Lee: I think back then I was always the top contributor, like amongst the top, if not the top. Back then we track engagements or page views. I was always ranked near the top or at the top every month.
There's always this debate, should top contributors naturally going to be the top managers. I would say it's not always the case. I think once you evolve from an individual contributor to a manager, it's like you're starting from scratch. That journey hasn't been easy. There was a period of time where I was like, okay, just gonna step down and just write.
And then we found another chief editor but it just wasn't a fit. So that person left after a few months and just no one better to do the job. Oh, yeah. Okay, fine. I'll do it. I got a salary bump. Fine.
Ling Yah: What does the job entail? What does that actually look like?
Terence Lee: So right now it's a lot of editing. There's a lot of me just reading the website, the content, and then giving feedback. Feedback has to be immediate, right? Otherwise, it'll just be forgotten.
So just reminding people, pushing people on deadlines. There's a lot of planning and strategy as well. Like I have right now on another monitor screen, just spreadsheets. So it's a lot of looking at spreadsheets, just thinking about the future of the the newsroom, right?
And trying to figure out the next best move to take the newsroom to the next level. It's always challenging because often what you do doesn't work.
A lot of hiring and dealing with people issues, like what happens if this writer leaves and, restructuring the team. So there's a lot of people management
Often I'll spearhead that.
Ling Yah: And what's the relationship between what you're doing now as editor in chief with the founder.
Terence Lee: Founders are all different. It differs from founder to founder. So for Willis in particular, he's very product focused. He primarily works with the product team, product manager, the engineers, data scientists. I handle everything on the content side of things.
We work together on projects that involve both product and editorial.
He is my boss. He's the one chasing me for my deadlines.
And being a founder, he's very empathetic towards founders, right? So he brings that reminder to yes, as journalists, we do our jobs. We have to ask tough questions at the same time he makes sure that we're fair in what we do.
Often playing sort of the good cop, because as a journalist, we have to be independent and ask the tough questions. So he brings in the founder empathy , acting as our spokesperson in a way, explaining to founders or to companies why we do certain things.
So there's that education process that needs to happen and the communication process.
Ling Yah: What do you think people tend not to understand about what you guys are doing?
Terence Lee: They understand the need for independent journalism. It's easy to maintain that belief when you're reading about an article that's not about you. But sometimes you're the one that's subject to that interrogative process, right?
Ling Yah: And they probably say, Oh, but I thought we were friends.
Terence Lee: It's more like, Hey, you're not being fair to me. It's easy to stand up for journalism when it's not about you, but when the story's about you, it's very different.
But I understand that. Right we were subject to that before. You can understand the emotions. At the same time, we have to build the empathy and try not to get too emotional about things and naturally they'll calm down .
Journalism is not always easy for people to fully understand.
Like whether an article is objective or not can be up to interpretation sometimes, and if you are involved in the story, it's hard to feel like the story's objective.
In my heart, I say, Hey, but we did all these like positive articles about you. And now you're giving me grief for that.
Ling Yah: How do you think about then your relationship with the people that you're actually writing about? Because you will be having good days. You're also having not so bad day. So is it possible to be friends? I mean, how open can you be with each other?
Terence Lee: Yeah, I'll be honest.
I think it's definitely a clear boundary that has to be drawn. So I won't say I'm particularly close to any founder. And I think that's important. Because if the founder did something, or there's an expose, then you need that objectivity. If not, you have to recuse yourself from that story.
But I'm the editor and I can't recuse myself from anything, right? Every sensitive story goes through me. I think being that perennial outsider maybe suits me. I don't see myself as being off the founder board.
Ling Yah: But don't you need to also have that close relationship for you to get these exclusive scoops that no one else would know because, oh, hey, I know something I would like to tell you on the side.
Terence Lee: Yeah. So there has to be a relationship. That's for sure. But it's not like with buddies, right.
It's definitely a clear boundary that has to be drawn. I would definitely encourage my team to go out there and meet people, get to know them as people. And that's important.
So relationships are important to getting scoops, to getting people to talk to you. But as long as everyone understands that there's definitely a boundary, right?
I think having that relationship helps as well when dealing with tricky situations, sensitive stories, because they know you as people, they know you're a good person, right?
Of course there are situations where bridges might be broken, for whatever reason. Sometimes it can't be helped.
But I think as much as possible, it helps to present your best foot forward to be as friendly as possible. So they know that, you're not there to like bring them down.
Ling Yah: Because you have come under fire for perceived biasness. How do you basically think about that because I'm sure internally you're saying, I don't want to play favorites, but then there's also the, you're being perceived to play favorites.
And you can't afford that as well.
Terence Lee: Yeah. Yeah. It can be tricky. I think to some extent the perception can be hard to shape. I'll give you a few examples.
Sometimes we can be too careful and an investor might think, why are you not covering me? Are you like biased against me? Not really. it's like, We don't want to play favorites, we don't want to be perceived as being too close to you.
You can't really control how they think about you. I think internally, we do try to be fair.
Sometimes you just get more information on one company versus the other, right? And you get more people who are willing to speak against you somehow, or there's more dirt on you.
Unfortunately that will shape the coverage. We love to cover both companies equally, but sometimes you just get more information on one company.
We can't force coverage of things that we don't have information on. Sometimes that's what happens.
So if neither side is happy, that's probably the best thing, right? Because then we're not serving either side.
Ling Yah: You spoke about getting different information and I wonder when you're doing these big investigative pieces, so one of them would be honestly. What is the process basically for you guys doing your due diligence and making sure you know as much as you can about this event that's happening?
Terence Lee: It's very detailed list of best practices that we have and it developed over years. So we made a lot of mistakes.
Ling Yah: What are those best practices? What does it look like internally?
Terence Lee: We look at who and what the sources are. I think that's the most important thing. Let's say the source. Is someone prominent in the company who has access to all these information. Someone who has direct access to a lot of the plans that were being discussed or were happening, that tends to be a more credible source.
So we look at that. We look at whether they're supporting evidence.
So, If the allegation is more serious or implying criminal activity then obviously the bar for publishing would be a lot higher, right? They would have to be like supporting documents.
It's always preferred to have that evidence to back us up.
We do publish things that are like a source that's telling us but then we have to be careful. So make sure that that's a credible source. And usually we would go with at least two credible sources.
Those are some of the things we need to look at before deciding whether to publish something.
We don't publish rumors that's because they don't clear the bar for us.
Ling Yah: What's the bar?
Terence Lee: The bar is like at least two credible sources.
If it's a serious allegation, there has to be evidence to back it up. And often, we don't explicitly mention that there's criminal behavior.
We leave that to the judges, to the police, right? So, if there's like a police report, if there's an arrest, if there's a court judgment, then we can base our reports on those documents.
Those are things that we look out for.
Ling Yah: How do you think about toeing the line since Singapore has very strong defamation laws as well?
Terence Lee: it's actually not too bad in some ways. If you're covering politics, then there might be more minefields. All the government industries are looking at your report. There are definitely some laws in place to give the government the upper hand.
In civil cases we do have to be careful. At the same time there's just no monetary benefit to suing for defamation.
Ling Yah: Yeah, it's very hard to prove. And at the end of the day, I mean, why are you suing? Maybe to protect your reputation, but not for monetary reasons. No.
Terence Lee: Yeah. Yeah. The potential damages you might from it i s not a lot and it's a waste of everybody's time. So it's just not worthwhile to sue.
As seen, we have to be careful because there are some people who are a bit more unhinged. Like, they don't care about logic. It is all about ego, so even if it costs them, they'll sue you. So those kinds of people we have to be careful about.
By and large, I would say 99 percent of people are more logical. It's just better to deal with things face to face, talk it out, because the courts don't want to waste their time, right?
Singapore is not too bad in the sense that almost all defamation cases are civil. There's one criminal defamation case that involved the prime minister. If you look at defamation cases, even involving the prime minister, the damages is in the low six figures, which is not a lot.
So I would say free speech in Singapore is actually not bad. It's not as bad as what some critics make it out to be. But we do have to be more careful than, say, in the U. S.
Ling Yah: But you would get certain things wrong. So how would you handle that when you get things wrong?
Terence Lee: I think we try to be transparent. What we would do is that we would make a correction or corrections to the story, and we would add a note in the story stating what was corrected and when.
So we have done some corrections. There were instances where we totally get the story wrong which is very rare, hasn't happened in three, four years.
That was before we had proper guidelines in place.
So as long as we follow guidelines, we would not get a story totally wrong.
Ling Yah: So the guidelines being the two credible sources.
Terence Lee: Also like giving the company adequate time to respond.
For sensitive stories, we'll give them a few days at least.
So those guardrails in place will prevent a story from going totally wrong. I mean, obviously a journalist has to have integrity and not fabricate things. So far track record has been not too bad.
Ling Yah: Hey STIMIES, just interrupting this episode to say that if you'd like to learn more about what it takes to run this podcast. as well as how you can share your personal story to the world, much like what I'm doing with STIMY Guests here, and also ensure that the kind of things that you're sharing the world will help you, achieve the goals that you want, whether it's to get a new job, to get more media opportunities, or even more clients, then do subscribe to the STIMY Newsletter.
You can find the subscription button at www.sothisismywhy.com/132, which is the webpage for this episode. Now. Let's get back to this STIMY episode.
I want to talk about another umbrella, which is monetisation, which is always the thing that you have to think about.
So going all the way back to 2015, that's around when you first joined, fresh 4 million investment. You have over a hundred full time staff across China, Pakistan, and Southeast Asia.
And then 2016, you had to let go of most of your freelance contributors, most of your India stuff. What was that period like?
I believe you had to fly to India as well at that time.
Terence Lee: That was I think pretty small scale layoff. I think the bigger one later on.
What happened was that we, we tried to do it like the India conference, very tough market. It didn't go well for us.
I don't record numbers exactly, but I think we lost money every year, pretty much.
Ling Yah: What do you think went wrong?
Terence Lee: I think it was a tough because there were so many competitors. There were already so many conferences. There were well known tech media brands and conference brands there.
We were kind of entering late, yeah, into the market.
It's just tough getting sponsorships and getting people to pay for tickets. All those combined, I think drove us into a loss in India every year. Then we decided to just pull the plug. So I had to fly to India to lay people off.
They were surprised.
Probably all of them did not see it coming.
That was definitely a tough period because yeah, it's my first time having to do a layoff exercise. And some of them had joined us from very credible publications, Reuters and so on. Some of them cried and all that. It wasn't fun.
Ling Yah: What were some of your main takeaways from that experience in particular?
Terence Lee: Sometimes, business decisions have to be made.
If the numbers tell us that it doesn't make sense then we have to pull the plug. So that is inevitable. But we have to try to lessen the emotional impact.
I've never worked at a big corporation before. I don't know what it's like to go through a layoff at a big corporation where you're just a cog in the machine, right?
I might be wrong, but maybe a layoff might have less impact that way. And there's generous severence packages and all that and you don't feel as much emotional attachment to the big company
Ling Yah: Unless you're at google and they all go on tiktok and complain.
Terence Lee: Yeah, but at a startup it's different because people kind of leave their big jobs to come work. The culture is decent. There's more emotional attachment in some ways, to working at a startup.
I'm generalizing, but it was true in our case for sure. People genuinely really like the culture.
So definitely a layout would have a stronger impact. At the same time, there's more leeway to when you're doing a layoff at a startup to be more empathetic. I've seen layouts at big companies where you're just informed the day itself. You just lose access to your Slack account, your email, and it's all very corporate. Like you just inform over email that you're laid off.
But I think at a startup it's different. So in our case one takeaway for us , and it's something we do now, is that we're very transparent with regards to the criteria for certain actions.
Before we do layoffs, Certain criteria have to be met. Like if our cash goes below a certain amount. So all that is laid out very clearly every month in our top haul.
So if we feel like the India expansion is below a certain threshold We will make that very transparent and the Indian colleagues would know. In some sense that helps actually, because they know exactly how progress is going. They're not blindsided by any layoffs.
It gives them more motivation, perhaps, to kind of keep their jobs, right? Like, if they know, it's not going well, they have to make it work. So yeah, being transparent, being communicative about what exactly is going to happen before things actually happen. I think those are the takeaways.
and I guess give the team more time to make the next moves.
Ling Yah: I feel like a lot of companies I've met as well, they also practice this same level of transparency because yes, you do manage expectations and people feel as though I do have a stake in it. And this is very real. I have real impact on the company.
But then at the same time, the bigger you grow, surely they must hit a point where you can't be so transparent. You can't let every single person in the company know about your revenue. How do you think about that? Because you must be thinking of growth as well.
Terence Lee: To be honest, I haven't really thought about that because I think right now we're at a threshold where about less than a hundred, right?
So we're not at the point where the culture needs to really change. I don't know, What's going to happen if we hit like 150, 200 or 300. When will that start to change? But we're not at that point.
We are not looking to hire aggressively as well. Yeah. So it hasn't really crossed my mind.
Ling Yah: Does the transparency filter down to what everyone's been paid individually as well?
Terence Lee: That's where we draw the line. We don't do that .
We just haven't crossed the line where we would reveal everyone's salaries. I think the consideration here is that not everyone would be comfortable with that. You can't arbitrarily review someone's salary if you're not comfortable with it.
So I think that sort of practice has to be set almost right from the company's inception and people come in with that sort of expectation.
I think we've been very transparent about the revenue and the performance of the company from day one. But salary, we didn't. So that goes way back.
So I think to make that shift, you would pretty much have to start a new company, right? Because then you just run into issues if you kind of switch to that mode.
Ling Yah: That's fair.
So I want to delve deeper into the layoffs for the second part. But before that, so you did the first round layoffs, what were the plans in order to get things back on track?
Was this where you decided to launch a recruitment segment?
Terence Lee: Yeah. I don't remember exactly, but...
Ling Yah: There was investments from Han Hua as well.
Terence Lee: Was that after the India layoffs?
Ling Yah: Yeah, 2017.
Terence Lee: That Hanwha Round was centered around us trying to turn ourselves into more of a tech platform.
So we had a recruitment arm, we had the jobs platform, we had media, we had events. We wanted to tie things together. Build up this platform and raised a ton of money to do so.
That didn't pan out. I mean, Willis was the main one running the show there. I was just doing editorial, but didn't work out for us.
So we reached this fork in the road. Do we continue raising, continue burning money? That was when the ICO came into the picture, right?
If we raise money, it would be to build out this blockchain based platform that we had in mind. Because you need that moonshot, right, to raise money?
Or do we decide to pivot and move towards profitability and preserve the cash that we have, like a normal business? So at a point of time, we chose the latter.
Focusing on profitability partly because I don't think everyone on the team was on board with the ICO project.
Ling Yah: Why not?
Terence Lee: I think because it called for turning our media operation into something that's entirely community run. Community driven. It would really shake things up and I think some people were not comfortable with that.
We decided to just focus on making money. I mean, there's some lessons there, right? Like on this disruptive innovation and how businesses are reluctant to innovate because it disrupts their existing business.
The way around that would be to have like a separate business unit, that would pursue this project independently. Maybe on hindsight that's how we would have done it.
Also I think we were glad we didn't do it because there was the I C O boom, but most of the ICOs didn't make it, right? The whole thing collapsed.
It would have introduced a lot of complexity into the business because you're in essence a public company. You have to be accountable to these token holders. You have to communicate to them.
Ling Yah: That was when you were entering one of your most difficult periods, 2018. And this is the second layoff, 150 down to 100 people. What was that period like? What was behind the scenes?
Terence Lee: Yeah, pretty brutal, I would say. Probably the toughest moment in the company. At the same time, we were not in a totally desperate situation because we did have cash in the bank.
It's not like we were running out of money. But the cash was dwindling very quickly. So we had to do a layoff.
At the same time, it definitely wasn't easy especially more for Willis because he was the one that personally did the layoffs. He had to lay off some good friends.
And then we were pivoting into this new thing. Doing subscriptions and that was exciting. I would say overall, it was tough because the office felt very empty, right after layoff .
At the same time, we had something to look forward to. Launching a new subscription business. There were ups and downs but it wasn't like hopeless.
Ling Yah: I want to lean into that more because a lot of startups would definitely go through this and it's also for them to have an idea of how to do it themselves. Given that you've gone through two rounds of layoffs, what is the best way to do it?
Terence Lee: I think you want to make sure that you make a decisive move early on. We've covered a lot of layoffs over the years. Sometimes you see these two layoffs and drips and drabs. They kind of drag out the whole thing.
Obviously every company's different.
Ling Yah: So for management, I know we need to lay off. I know ultimately I need to leave. Cut 50.
So just decide 50 then announce.
Terence Lee: Yeah. Better to have a decisive move early on. You can kind of give assurance that okay, this is one layoff. We're gonna go through the pain this one time and we will try and turn things around. Rather than have things in drips and drags.
Obviously, you can't predict the future sometimes, like, you might make a decisive layoff but your actual revenue go way under the projections.
But as much as possible, you want to avoid mixed messages. I think for us we did the layoff right before things went bad.
So on hindsight, having that prudent mentality helps because if you're laying off employees, when times are good, it's not such a bad thing, because they can quickly move on, find a decent job.
Whereas now everyone's laying off and it's harder to find a good job.
I guess another learning there probably is that you shouldn't prolong, delay the pain. If there's something you need to go through, go through it quickly. Don't wait.
Ling Yah: What about the language though, when you are telling people that they're being laid off, how should you say it?
Terence Lee: I guess as much as possible, just be straightforward about why you're doing the layoff. Again, because we're a startup, maybe there's more flexibility. You can be more transparent.
So I think just be transparent. Don't hide behind corporate language. We need to explain what's going on and why we need to do the layoff. Just be honest.
Just having that empathy as well in language.
Communicate quickly. The worst thing is to communicate late and you have these circulating internally. So I think you want to get ahead of things and just break the news quickly once a decision has been made.
Ling Yah: And you never felt the urge that maybe I should jump ship first?
Terence Lee: I think back then not really. Mainly because it's not a hopeless situation. There were projects like the subscription to look forward to.
There's that loyalty as well, right? You don't want to leave at the worst moment. I think being a manager maybe carries that obligation as well.
But Yeah. It's an individual decision. I was pretty happy working there. So yeah, no compulsion to leave.
Ling Yah: I read, there was news as well about how, and you mentioned it briefly, Sully became very, very empty. Tables empty, veteran staff were leaving on their own accord as well. There was shattered morale.
How do you rebuild all that shattered morale? How do you rebuild your company culture as such that you want people started to trust you again?
Terence Lee: I think just got to go through it. There's going to be attrition after the layoff, right? You know, when your friends leave, you want to leave as well. But I think things like, celebrating the small wins helps.
I think when we launched the subscription, it was beyond our expectations, actually. It went way above our projection. So I think that gave people some hope, to have these wins.
Ling Yah: What were the projections you had?
Terence Lee: I don't remember exactly, but it was definitely way beyond that.
We quickly flew past the projections.
Ling Yah: You made it sound so easy. We just switched to subscription mode, but I'm sure it wasn't that easy because
Terence Lee: It wasn't that easy in the sense that back then our content wasn't that great I would say, compared to now.
You know, when you have a subscription, people expect a certain quality. So we had to rise to that.
Ling Yah: So was it more just trust us? We are going to improve the quality before we were just click driven, but now that you're paying, we will give you in depth and you just have to subscribe and support our journey.
Terence Lee: Yeah, also they are believers, right? I think every company will have its believers. So the believers would pay us no matter what. And we obviously gave a discount.
Like an early bird discount. Kind of reward their trust a bit. yeah, So all these things help.
and also I think what helps is that number one, we've been around for a few years, so we have a following. It's easier to build a subscription business when you have an existing funnel to tap on.
So for us, it was our newsletters. It was our social media.
Secondly, we're a business publication. So naturally you have an easier time monetizing your your audience. Much tougher if you're a consumer, right? So, it's a volume game. Yeah. So for us, I think those factors work in our favor.
It's a decision we could reverse, right, if it doesn't work out. So it wasn't like a risky decision. We would just put up the paywall and see how it goes. If it doesn't work out, we could easily remove it. So it doesn't hurt us in the long term.
Ling Yah: How did things shift internally?
Because your approach to journalism content has to completely shift.
Terence Lee: We definitely have to devote time to work on articles that are more in depth, more analytical. We had to up our game in terms of doing analysis. Doing investigative stories.
I would say after we put up the paywall, it really incentivized us to pursue these more in depth stories, more investigative stories.
So that was the main shift, I would say.
Ling Yah: And I imagine another big part was basically your events as well. You were doing more big events in Indonesia, which is the biggest revenue source, I imagine.
How did those run?
Terence Lee: Our events revenue has always been there from day one. It was our first revenue source. That didn't really change after the subscriptions.
The subscription is about 20 percent or more of our revenue right now. The reality is that It's damn hard to get people to pay for content.
I fully understand the challenges of getting people to pay which is why I think events has always been a mainstay for us and continues to be. So that part of the business remains very important.
Ling Yah: Why do you think people would come for your events?
Terence Lee: I think events is really about meeting people. It's hard for us to move away from face to face meetings. I don't think the pandemic actually changed that.
Ling Yah: What are they looking for when they come to events? Is it just an opportunity to meet old friends?
Meet potential investors. What's the main reason they're coming?
Terence Lee: It's all of that. At a conference, you can easily meet lots of people. If you're a startup, you can raise money for investors, right?
Do that initial face to face and then follow up, can close sales, find sales leads. All of that. Which is why I think events will still be important.
Ling Yah: What's the additional oomph that Tech in Asia brings that other conferences they wouldn't find?
Terence Lee: I think for us it's really that dynamicism of startups, right?
Our conference is really startups centric. A lot of startups there are I guess trying to get attention from investors. So you get to see what's happening on the ground. Not just what the big guys are doing, but the small startups as well.
Ling Yah: And What can we expect from Tech In Asia moving forward?
Terence Lee: We will continue with subscriptions. I think that much is for sure. I think the challenge for us is to try and grow our subscriptions. How do we continue to make subscription more worthwhile to make it more sticky?
I think that's an ongoing challenge. We are experimenting with different things, like data driven articles. Can we somehow use aI to augment that, like can we get the AI to help do the data entry for us and extract data from like a PDF, right. And feed that to a spreadsheet.
And that frees up our journalists to pursue more interesting work. Those are things we're looking at. We're looking at more events. We did some really more intimate events where it's for higher level executives. So we might do more of that. We have smaller meetups of founders as well.
One thing we're looking at is like a glass door for VCs. You know, allowing startups to weigh VCs anonymously. It'll be interesting because there's definitely like anonymous reviews.
It's like the first layer of information you can get, and then you can kind of verify it on your own. I think that would be an interesting experiment for us.
If it works out, we can think about how we sort of built in some layers of verification. Let's say a founder is willing to put his name on the review, that counts for something, right? That might be more credible. Those are things we might look at.
We're looking at more data driven journalism where we collect data, turn that into content. That allows us to scale up the content very quickly.
Ling Yah: Just before we wrap up, there's another trend of notice in the journalism field where basically journalists themselves are becoming their own media stars. Going out, launching their own little media empires. They are announcing on their own Instagram. These are news that you should be looking to that I care about that I've also written.
What do you think about that trend? Is it important, especially for journalists, that you need to have your own personal public profile out there?
Terence Lee: I think it's important. It does help in what journalists are trying to achieve. LinkedIn does help with getting subscribers.
We get a lot of subscribers through just posting on our personal LinkedIn accounts. Social media is useful for building clout, for getting attention giving readers snapshot of what your content is about because not all of them may be subscribers, but in the future they might be.
I think giving readers a preview almost of what you're about and also giving like a behind the scenes look at and the Journalism that we do.
I definitely do think Journalists should tap into it more.
Ling Yah: Any advice in terms of people who think, yes, I do want to be a lot more present online. How should I do it? How should I use LinkedIn?
Terence Lee: They should take advice from you, right? But I think being authentic it helps.
I think LinkedIn can become too canned, right? You're just reading the same advice all over again. So
Ling Yah: that's where the curation really matters. You have to follow the right people.
Terence Lee: Follow the right people, yeah, for sure.
And as a journalist, having something different to say something counterintuitive.
Showing readers a different side to you.
Ling Yah: So before I ask my final questions, I do have this one question from a listener. Let me play it for you.
Hi everyone. My name is Peter Cowan and I work with Terrence at Tech in Asia where I'm the engagement editor. Terrence, I know you're happy working in Tech in Asia, but you do spend all day every day writing about editing, thinking about startups and companies and things like that.
So my question would be, if you had to start your own business and it can't be in the world of media, what field do you think it would be in? What would be most interesting to you?
Terence Lee: Oh, that was Peter?
Ling Yah: Yes, it's Peter.
can be in media as well.
Terence Lee: and can't be in media. Wow, that's tough.
Uh,
Ling Yah: That's why I wanted him. He knows you.
Terence Lee: I would totally do a media startup, but I can't say that I don't know, like AI, I think is interesting. EVs are interesting. Something in clean energy, I think would be interesting.
Because of climate change and that you need to address the root of the issue, which is clean energy.
And if once you take care of that, it solves a lot of problems. I don't think I'm the right person to do these kinds of startups.
Ling Yah: You just have to hire the right people.
Terence Lee: Yeah, but I think the question is, what do I bring to the table?
Like if you want to do a startup I guess the question that investors will ask is why are you the best person to do it? Why you, why now? yeah, if I would do anything, it would probably have to be media, right?
Because that's where I can truly add value.
Ling Yah: Fair enough. Thank you so much, Terence, for your time.
I love to end all my interviews with the same questions. So the first is this. Do you feel like you have found your why?
Terence Lee: Yeah, I think so. It's a question I ask myself a lot.
One reason why I'm a journalist is because you get to speak up for causes that may not be getting enough attention, right? So in the case of tech journalism we give, for example, laid off employees a voice, right? Maybe they're not treated right so that's an opportunity for them to come to us.
We call out bad behavior.
A more selfish reason is that I'm good at what I do. It's why we do the things we do, right?
I enjoy the challenges of working in media and journalism. It's not an easy business. Newspapers are dwindling. People are moving on online.
It's not the best paid job, right? So I think that's an ongoing challenge of trying to retain talent and trying to crack the business model.
Ling Yah: And what kind of legacy do you want to leave behind?
Terence Lee: I don't know. I haven't thought about that much and I don't want to.
Hopefully, I just maximize who I am and able to contribute as much to society as possible.
Ling Yah: What do you think are the most important qualities of a successful person?
Terence Lee: It sounds cliche, but just having that clear idea of I guess what you're passionate about.
Passion only goes so far, right? I think You really have to narrow down and identify what you enjoy doing. Why you are doing certain things and just focus on doing those things as much as possible. Because if you enjoy doing what you're doing and work then naturally you make a bigger impact.
Ling Yah: And where can people go to find out more about what you're doing, Tech in Asia, reach out with their scoops as well?
Terence Lee: We were at techinasia. com. Our Jakarta conference is coming up mid October. So it's a great place to connect with startups, founders, investors, people who are passionate about tech and the tech community.
We have a subscription business as well. We cover Southeast Asia a lot better than almost everyone else. If you like us do subscribe. We have a special discount code for This Is My Why readers.
So you can share that. Thank you.
If there are scoops yeah, reach out to me. We have a general inbox is editors at techinasia. com. So that's where we get a lot of our scoops, but I'm easy to find on LinkedIn or through email.
I'm at terence. techinasia. com. So yeah, pretty easy to find me.
Ling Yah: And that was the end of episode 132. The show notes and transcript can be found at www.sothisismywhy.com/132.
And stay tuned for next Sunday, because we'll be meeting another pioneering startup leader in Asia, who knows pretty much, well, everyone.
I don't want to spoil it, so you have listened to find out. And if you haven't done so already, please do subscribe to the STIMY newsletter.
I share the behind the scenes of running this podcast and also tips on how you can use storytelling techniques to share your own story and market yourself to the world.
To subscribe, just head over to the show notes at www.sothisismywhy.com/132