Welcome to Episode 90!
STIMY Episode 90 features TM Lee.
TM is the co-founder & CEO of CoinGecko: a website that provides a fundamental analysis of the crypto market since 2014. In addition to tracking price, volume and market capitalization, CoinGecko tracks community growth, open-source code development, major events and on-chain metrics.
If you're looking for a startup story in the crypto space, then this is definitely the STIMY episode to tune into!
PS:
Want to learn about more inspirational figures/initiatives & stay updated on latest blogs about Web3 law? 
Don't miss the next post by signing up for STIMY's weekly newsletter below!
Who is TM Lee?
TM Lee is Malaysian. And when he was young, his brother exposed him to the world of code. 
He learned about Reddit and Digg, and ended up studying computer science at Purdue University, where where he was exposed to the likes of Jason Fried (Basecamp) – a huge proponent of the bootstrap mentality.
TM tried many things. He wrote an aggregator in college until things went south, and eventually worked at a Big 4 audit firm but at the back of his mind was the thought that he wanted to start a business.
3:52 How his brother exposed TM to coding

5:01 Influenced by Kevin Rose (Digg)

5:44 Jason Fried of Basecamp

9:17 Evaluating business partners

10:35 Returning to Malaysia

11:47 Side projects
After Mt. Gox collapsed, a lot of people are wary of keeping funds on the exchange. And then a lot of episodes of exchange getting hacked or crash or whatever around that two years... I think for Coingecko itself, we are not an exchange. We are not a brokerage. We don't hold funds and stuff like that. So I think for us the key thing was can we provide accurate data? Can we make sure that the amount of data that we collect keeps expanding?
Starting Coingecko
Then in April 2014, he co-founded Coingecko with Bobby Ong. It began as a side project with a starting capital of $100, launched soon after the collapse of Mt Gox. And as you'll see from our interview, they went through lots of ups & downs to get to where they are today. 
14:56 Building Coingecko

17:05 Meeting his co-founder, Bobby Ong

18:30 The early days of Coingecko

20:00 The significance behind the crash of Mt Gox

21:30 Why launch Coingecko right after the Mt Gox crash?

22:40 Building trust

22:40 Bootstrapping with $100

25:31 Building collaborations with universities

26:40 Scaling via organic marketing

27:47 Getting Coingecko translated into 15 languages 

30:19 Was TM worried about sharing his code to the public?

31:10 Getting investors on board 

24:12 Why the banking/fintech industry is so different from the crypto industry

35:51 Why maintain Coingecko's API for free forever?

37:05 How Coingecko ensures that they have accurate price data feeds

38:25 Deciding on the tokens to list 

39:09 Sifting out the scams & rug pulls

40:53 Will Coingecko ever de-list a token? 

42:21 Main milestones behind Coingecko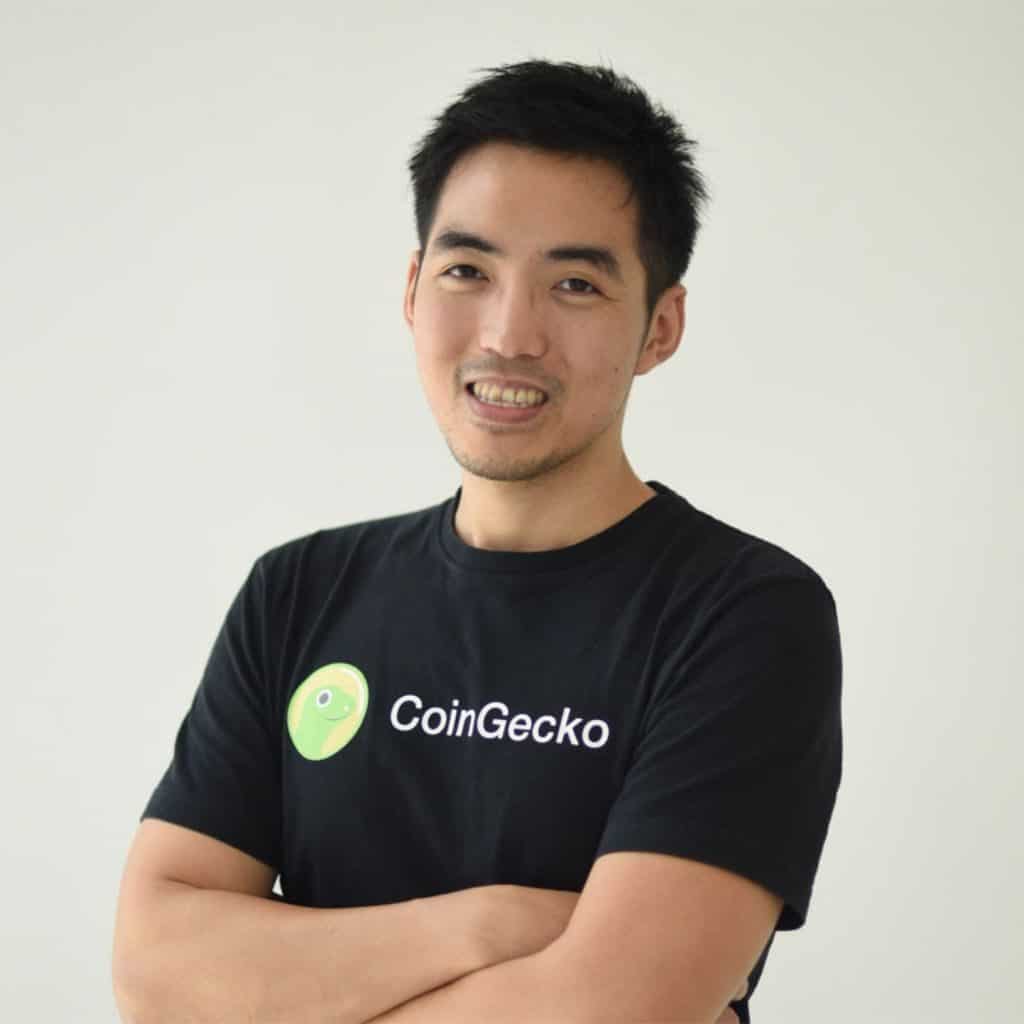 Crypto Space
We dove deep into the crypto space in general, what to expect from Coingecko & a popular HIBT question: how much of your success would you attribute to hard work v luck?
43:31 How the crypto space is impacted by banks (e.g. DBS) launching their own crypto trading services

44:14 Impact of Binance's purchase of Coinmarketcap on Coingecko 

45:07 Is TM now more important to investors to remain competitive?

50:38 NFTs

52:00 The secret behind Coingecko's rocket growth in 2021: From 50 million to 150 million in 11 months

53:03 Thoughts on the current bear market

55:34 Crash of the Luna token

56:54 Coinzilla's malicious app script 

1:02:52 What to expect from Coingecko moving forward

1:03:42 Things to expect if the metaverse takes off

1:05:37 How much of your success is due to hard work v luck?
If you're looking for more inspirational stories, check out:
If you enjoyed this episode with TM, you can: 
Leave a Review
If you enjoy listening to the podcast, we'd love for you to leave a review on iTunes / Apple Podcasts. The link works even if you aren't on an iPhone. 😉
Patreon
If you'd like to support STIMY as a patron, you can visit STIMY's Patreon page here. 
External Links
Some of the things we talked about in this STIMY Episode can be found below: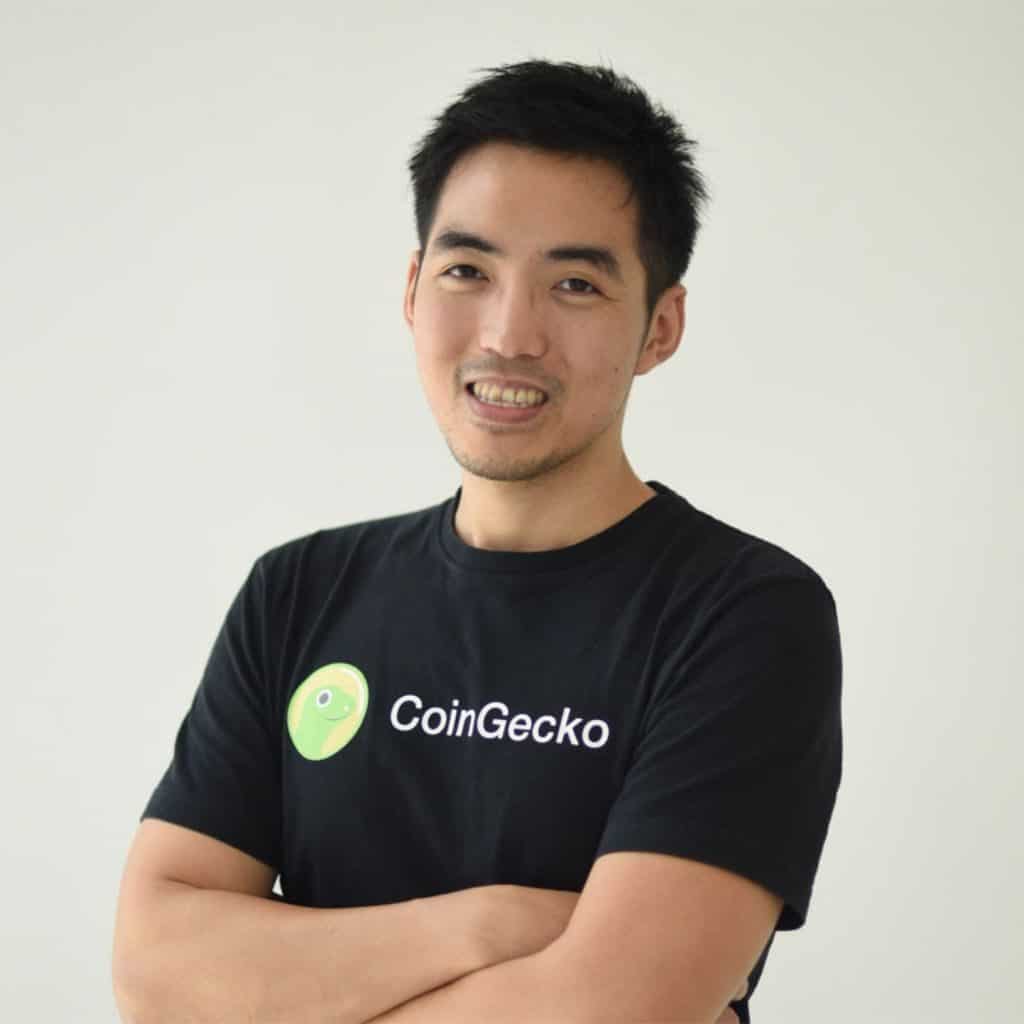 STIMY Ep 90: Building the World's Largest Cryptocurrency Data Aggregator | TM Lee (Co-Founder & CEO, Coingecko)
===
Ling Yah: Hey, everyone!
Welcome to episode 90 of the So This Is My Why podcast. I'm your host and producer, Ling Yah, and before we begin, I wanted to experiment with a slightly new format for the show as we're approaching the big 1 0 0 episode.
At the start of each episode, I'm going to be sharing a little fun thing that I found on the internet.
I cover this in greater depth in my weekly newsletter, which if you haven't already checked out, do subscribe, you can find it in the show notes.
But the little thing I found is this app called blind.
What's really interesting is that it markets itself as the honest LinkedIn.
Why?
Because it's a place where employees can gather to chat about their company and other companies as well, anonymously. Conversations are mostly centered around companies in the states, and seem to consist primarily of software engineers, earning a TC of $300,000 and working in a FAANG company.
But some of these topics they do talk about are pretty applicable across the board. Things like when will LinkedIn lift its hiring freeze?
Which offer should I choose?
The highest paying companies based in Austin.
Just join a new startup and matched with one of the co-founders on Bumble.
Do you regret joining Robinhood?
And finally, should I go from working at Google to an MB B.
So as you can see, pretty fascinating topics and a lot of conversation about conversation.
Enough to make me think, gosh, I really joined the wrong industry, didn't I? Should have picked up computer science at university.
And now that's the end of our fun little thing. Let's turn to today's guest.
TM Lee: I think a large majority comes from luck. Just being at the right place at the right time. And things just fall true by itself by chance that's definitely one thing I had to do the fall.
And picking the right industry itself makes sense already. I think the other thing regarding work would be staying in the game as long as possible.
So one of the things that we've been doing in order to capitalize on that luck - appear at the right timing at the right time, as many occasions as possible to just keep doing what you're doing, stick to it.
Don't worry about what's going to happen too far down the road. Day to day stay alive and know that if your pitching i s correct the opportunity will fall onto your side.
So it's definitely going to be some hard work, maybe 20% to at least open yourself to the opportunity. And 80% is luck.
So of like put you on a launch pad in terms of the outcome and the impact that you're looking for.
Ling Yah: Today's STIMY guest is TM Lee.
The co-founder and CEO of Coingecko, which is one of the world's largest crypto data aggregators. And in case you didn't know, TM is a Malaysian. Now I love covering startup founder stories, so if that's up your alley, stick around.
In this episode, TM shares how he and his co-founder Bobby turned Coingecko from a site hustle with a starting capital of $100 to one of the world's largest crypto data aggregators.
He also shared why they launched Coingecko straight after the collapse of Mt Gox, how he got developers to work for Coingecko for free to integrate 30 exchanges in Coingecko at the start. Why Coingecko doesn't offer subscription service? Why they're offering the API for free forever.
Deciding what tokens to list, how they triple the users from 50 to 150 million in 2021 and so much.
So are you ready?
Let's go.
TM Lee: Grew up in a mediocre family. Never really saw anyone other than myself with family members who were running businesses and stuff like that.
So getting to this point, like running a company, running a business is something that is very far deviation from how I was like as a kid. So I think back then, the general sentiment was that, you know, get a good grade, get a good school, get a good job. And then things will just set up by itself.
But I think what happened was when I was a teenager my brother influenced me into getting a work in programming. So it was where it got really interested in computers.
Ling Yah: How did your brother influence you into getting into programming? What was he doing?
TM Lee: I think he would also study computers.
My brother showed me some flat animation that at the time was the expo moment, especially mention that people were creating cartoons, games and stuff like that. He was showing me how is it possible you can create like all these interactive experience on the internet. I got my hands on it and just try it, creating some cartoons and it kind of opens up the possibility that you can just create anything on the computer screen.
So I'm not an animator, I'm not an artist, but that opens up the window 2 web. Being a too, as a programming and then picked up books, looking at videos. And slowly, even college. I was kind of photo that what's happening in the Web 2.0 movement because when Reddit, Digg, twitter, Facebook at the time was launching and it kind of shows like how it is possible for anyone to just create something and put it on the internet and be used by millions of people and that itself solve the problem.
And those will be distributed at capital and be able to create something of value and that opens up my thought process on, you know, maybe this is something that I would want to study in college and then come out and do something similar as well in the space.
Ling Yah: You mentioned Digg, which is co-funded by Kevin Rose.
Isn't he someone that deeply influenced you when you were growing up?
TM Lee: Yeah, he did quite a bit because I was also watching this TV program called tech TV. It was on cable TV here and he was hosting a variety show called Screensaver and he came out and due date eventually. And that also just kind of mentioned that yet that anyone could just work on something.
I've got a cool idea. You want to democratize access to news and you can just put it on internet and people were using so that was one instance that he was able to go in and commit Well influence a lot in how I look at, ideas get formed from just an idea into full fledged company.
Ling Yah: Wasn't Jason of base camp also someone who deeply influenced you as well?
TM Lee: Yeah. That came when I was actually attending college. There were a lot of startup ideas and things like that.
I think it was also pivotal because I took that Ruby on rails as the programming language which happened to be founded by
And while doing that, it's quite natural for you to watch a lot of dishes which is Adonai doing like parks and speak to us about the idea about how base camp was fun. And that naturally got me to
how to run a business, how to write software, do reading on all the individually democratized all the information out there. It was quite eye opening because when you look at, and then they go for exit acquisition or stuff at the end and do something else, but the thought process from the base camp founder was , if you have one idea is really good, you want to work on it for the next 10 to 15 years.
And if you focus on profitability first, then you have the flexibility to maybe raise funds you need to, or run the business the way you like it because it is a business that you want to see growing.
Rather than chasing trends or raising money. So at that time was looking for ideas about what to build and that seems to be one model that, you could potentially latch on. Coming up with an idea and then you get a zero or one kind of outcome. You get thirty to see your idea and get a couple of people are interested in what you're building and you can find a way to charge customer although the customer that they are willing to pay you for it.
Then you got your business going. You can take that copy and reinvest back into the company and just slowly grow it there. It doesn't have to be like a big step that I need to talk to a customer from day one or day two.
As long as you serve a small group audience, your product market fits. I think that's a good start. And you get there, which can last a long time study that difference in mindset and how to run a business looks quite refreshing compared to what the typical venture capital path and that influences what we do eventually.
Ling Yah: It sounds like while you were studying at Purdue university, while you were doing computer science, you were also trying a lot of different staff of ideas as well. So what was some of the things that you were getting involved in? What were your lessons from that?
TM Lee: Yeah, I think the funny thing was I'm interested in computers, but I didn't ended up studying in California. I ended up in west Lafayette, Indiana.
Ling Yah: Is there a story behind that? I mean, of all places...
TM Lee: Yeah, I think what happened was I applied to a couple of schools and then a Purdue got back to me and that's okay. I'm just going to go there. And I think they have a pretty good computer science program. It didn't really occur to me that maybe you want to be in the value ecosystem. when I look at the web 2.0 has been, again, all these type of things available on the internet.
I know I have to be in the center of things to really experience it. I could really learn and experience and do things even through the internet, right.
So when I was in the city, I couldn't find like-minded people who a lot of them were just going through the college stuff.
But I happened to be able to file a pretty small community of builders in the city. So I think I did attended a couple of meetups hanging out with them. I even intern with all the company and they all had this myself, you know, let's do something and how it kind of got my under few experienced by working with all these people.
And I think my medical costs spent is by the time we send it to try to do something and see where you can go. I think we never really thought that we want to turn this is a business. Again, we have this student mindset, I was in a built a solution.
Chief product market set and scale it across a global audience and then see what happens after that.
But in hindsight obviously a little bit on how things should be done in the next stage would definitely be helpful. I guess it's all just part and parcel of a learning stage as I go through this.
Ling Yah: Wasn't one of the lessons when you were doing all these startups, was that you learned the importance of evaluating your business partners?
So what was the story behind that and how do you evaluate a business partner?
TM Lee: It goes back to talking about what's the next step, right? I think those conversations need to happen and there needs to be an alignment to some extent on what will happen when we didn't get to that stage, I'll be aligned or do you see in the differently?
I think that's why some companies where co-founders decided to stick to because they couldn't come to that consensus, especially that early stage. I think that's happening for the next five years or as long as possible.
I think the other one is also So like, finding out the skill set. So, one of the thing that I thought I'd do with Bobby eventually when we co-founded Coingecko. Before we even co-founded Coingecko, I think we before put each other to a test. Are we really serious about this field? are we able to also say that, you know, I see I can do programming, he said he can do marketing and sales and stuff like that.
So both of us do our individual projects. Got rid of the crypto and we started a of ideas separately. And then eventually we come together and say, yeah, both of us have things that we can do. I saw what he's able to do. He saw what I could do and we could both work together. at Coingecko. So I need two things, right? Be able to assess skill sets that are complimentary and also eventually how the direction of a company will go, if you'd be able to do this together, is that alignment and trying to get that alignment.
Ling Yah: So after you finished computer science, what was the thought process do you think of staying in the states? Why do you come back to Malaysia?
TM Lee: Interestingly I had a couple of options .
I could work for a large software company get my visa there somehow. And the other option is to work for a start-up which I may not get a visa because they may not sponsor my visa.
It's what I'm really, really interested in. Not too keen in working for a large corporate company or work for a small software firm so I can learn everything from A to Z and be a generalist, right. Rather than working on something very specific.
But long story short, I didn't manage to get any offer per se. I also not going to be able to run my own standup in the U S because of the visa issue. So I had to go back to Malaysia and then figure out what I wanted to do next. There is a couple of instances where I didn't know what to do.
I still wanted to start something so I was doing something on the side, but it kind of go nowhere. In the end, I just ended up trying out the usual path man. Come back Malaysia and then work for MNC or work for a corporate company and see how things are.
And then I tried that for a couple of months and I thought it wasn't for me because the job scope was very different then. What I like to do, which is programming.
So yeah, Decided to just leave and go to Singapore to join the start-up over. Going back to becoming a software engineer and see how I can contribute and at the same time.
Ling Yah: So it sounds like while you were at the staff at Rumo Rama, you never let that dream of doing your own startup die and you will try many, many things on the side. So what was some of the site projects that you were involved in?
TM Lee: I think I went with the sample is a good opportunity as well as attend a couple of meetups, jam on ideas.
Adding on the side for me was learning how to type projects. I think I did a lot of websites just to get like a dictionary site as well and things that I just do learn how to run a server. How to the production, how to solve box.
I think what was really interesting was I have all these side projects, all the great learning experience. I still want to do assess going back and getting inspiration again, on from base camp
TM Lee: , find a SAS, solve a problem and, you know, get someone to pay you for it. So I started researching a little bit about payment providers in the region.
This is like 2013. I
I don't think there was a Braintree or Stripe yet in this region at the time. The only options for payment gateway was to use the local payment provider, which was really, really difficult. I remember calling one in Asia and they said that you going to have half a billion ringgit in your bank account or you need to be a full fledged company or something of that get the paperwork going.
Has an idea and see what happened. So in the end never managed the ability to assess. Later, I started researching a little bit about Bitcoin, mainly because I had some salary and
That got me learning about history of money. I'm trying to find out why is it putting so much value into Bitcoin. This time is sometime 2013.
That got me to understand like, okay, you got your history of money and how money have evolved. So I understood how to take the side of a big point, kind of worked through the white paper and I thought are these kind of makes sense.
When I saw that people were able to like pay someone globally. That kind of picks the me that, you know, back then I've been struggling to find human provider, to charge someone for assess service. I could now use Bitcoin as a way to bill my customer for goods or service I want to provide.
So that kind of fix them. And that got me further down the Bitcoin rabbit hole. I was in Singapore and was quite fortunate that there was a pretty small community, meet up like 20, 30 people. So going there and then meeting like minded people that talk about Bitcoin was one of the pivotal moments for me.
Ling Yah: What were some of the conversations that you were having in this small group? I imagine you must have gotten to know each other very, very well. There's only so many of you.
TM Lee: Point
What was interesting to me was I found a couple of interesting combined. So they combined it into Bitcoin where they either run their own local exchange or the advisors or the booklet or the advanced.
POS or point-of-sales system that sticks with me. Like I know the right software and. Knowing only 20% or less of them will start on Bitcoin. It taught me that maybe it's like a niche space that I could do something like paying attention to the Bitcoin ecosystem.
I don't know exactly why, but that kind of clicks to me that maybe I can explore further and start building something in this space.
I try to see what's possible. That can be built and maybe something related to what I have learned or experienced and go from there.
Ling Yah: How do you begin to learn how to build in this space? I mean, right now there's so much resources, but by then I mentioned there was pretty much nothing. You were the pioneer.
TM Lee: Yeah. There's not much resources.
I would say that I'm not exactly the earliest. I think there are people who came in in 2011, 2012. I think that's a zero resources
There were enough resources. I think Coinbase the business was founded in like six months ago. They had an API that you can play with. But the way I learned this was because I was using like, moving quite around. They also designed in such a way that resembles how the bitcoin blockchain kind of worked. And from there, tried to replicate the same experience. That's how Coinbase is supporting the account service. One key part on it that I tried to just do with the micro payment service.
So going back again to that necess, how can I talk to anyone across, globally? And at the time it was only a bitcoin thing, so one of the idea I had was why did you put anything that is a soft copy of anything right now, your music, your videos, your images, or 3d vendors, anything that you want to sell, internet instead of accepting PayPal or any other thing, why don't you just sell it at Bitcoin? I think I got like a couple of concessions going on there.
A couple of users. There were all kinds of wacky stuff that gets 3D printing was the thing at the time. and there was a couple of my questions
So I think that sort of further validates that people want something easy that they can use. And again, going back to softcopy stuff that relates back to what we're seeing in NFT today, people really want to monetize software and they just need an easy way to do it. And cryptos enables that.
Ling Yah: Were you just openly sharing your interest in crypto, even though most people didn't know or didn't believe in this space?
TM Lee: Yeah, I certainly did, and I think a lot of people think I'm crazy at the time for sure. What happened was I by chance to meet up with Bobby which has happened to be based in Beijing, kind of a lot lately, once you found someone who actually talks for Bitcoin, the same way thing as you, you can really go deep and talk about, you know, what's going to happen in the next two or three years for yet, and expand through that stage.
And I thought it was this really, really difficult. And no one was talking about it on twitter. No one's talking about it anywhere. The price goes up, the number of people at the meetup goes up as well. And when the price goes down, it then contracts. So they didn't want to talk to people who bought into the stage wanting to build stuff.
Ling Yah: Wasn't Bobby running his own crypto newsletter at the time? So he was also interested in that space already before he met you.
TM Lee: Yeah. So I think what happened was I try to be Bobby to my old boss. And he said that you had had a guy in Malaysia, which is also interested in Bitcoin. Why don't you guys have a chat?
So my name's the newsletter that he did was one of those ideas that both of us did separately. So I was doing micropayments and he working on this newsletter to show that you could get to market out this newsletter and get subscribers and things like that. So we sort of validated each other that, you know, we can actually do things we're not just talking but you want to do this and I'm not doing it.
So he's got a pretty good number of subscribers and I think that's good for him. He's also using the opportunity to learn all the ins and outs of the space,
then we come together eventually have different ideas, and we just gam and based on a bunch of ideas that, you know, what we could build. Like, should we do mining together at scale? So we start an exchange.
Eventually we landed out on running data aggregator because we can get, this is the one that both of us has an edge in. If we decide to exchange very difficult because both of us are not exactly the kind of guy who wants to go and get licenses and things like that.
We tried doing mining as a hobby and we thought that it was difficult to scale because both of us don't have the capital to start a mining farm and do the mining at scale for it to be meaningfully profitable. So I went down the list and eventually landed on running data aggregation, which is pure software.
Ling Yah: And what was like in those early days trying to be a data aggregator.
TM Lee: At the time they were actually a couple of incumbents already out there. A lot of competitors that are doing cryptocurrency aggregators. Certainly for us coming in, we have to find the gap that's missing in the market. A lot of people were just talking about prices, prices, and prices, and it was again all. Giving you all the prices, the market cap volume for all the cryptocurrencies that were available at that time.
For us, after that that crashed, right. People think looked at, can we look at it beyond prices? And what is it that we can look at evaluate the potential of a cryptocurrency? People have not paying attention to develop activity developers to really equip the project. That means maybe the down the road, there's something going on with that.
How big the community is, this is also when dogecoin was launched, right?
The technology was very simple. It was just a copy paste of what night point was. They put a very interesting marketing by putting up a meme dog to it. And then somehow a lot of people just go crazy and just don't mind keeping this, this consequence doesn't mean anything. It was just all fun, right away. You can probably use the better.
The other one is liquidity. We evaluated the countries and there was how Coingecko kind of started.
Basically we aggregated data from all these different sources, all this positively activity, social network, people are talking about a given coin.
Somebody described. Liquidity information, such information, and then put it all into one place. And that's a version 1 of Coingecko. So basically this is nothing to do with prices. I please, to look up all this metrics that a group of niche of people who are looking to get into that.
Ling Yah: You mentioned the crash of Mt. Gox. What is that and why is it so significant?
TM Lee: Mt. Gox is a cryptocurrency exchange. More specifically Bitcoin exchange. But they don't do any other coins. They were the biggest exchange before the crash in 2014. I think they were doing like over 95% of the total volume.
So what happened was the exchange was insolvent. There was a security loophole where Bitcoin was being drained from their wallet without the knowledge of the operators and stuff like that.
And then anyone who kept their Bitcoin at Mt Gox and just started trading over there, you know, collapsed. Until today I think there's no way that all the depositors will get their money back.
And because the amount was so significant at time, there were a lot of Bitcoin services, exchanges or brokerage. They were built on top of Bitcoin and all of them were keeping as well.
So you can imagine 95% off the total volume of Bitcoin or what have you completely wiped out from there. How would it look like right now? So it was really sort of Bitcoin prices falling from like $1400 down to almost $200 at a time.
So the moment that happened, people were very scared, like, you know the Bitcoin still a thing or is this the end of it. the people who decide to just leave and say that, you know, Not healthy question upgrade, but I think that there are good things that come out of it. Again, we bounced back strongly up a significant episode I did.
People starting to put controls about exchange like cold wallet, hot wallet, audit processes. Every episode like for example Mt Gox becomes a lesson for everyone in the space, especially for something that's still new, like Bitcoin and crypto.
Ling Yah: Didn't you launch coin gecko soon after the crash of mt. Gox. What was it that kept you in that space rather than you thinking, okay, this is a bad idea. I should just leave before it's too late, because you barely started.
TM Lee: Obviously I was shocked. That was my first experience.
Going to Bitcoin and suddenly this happened.. I've managed to speak to enough of these people and sort of validated that ok uh, I didn't lose that much bitcoin to beginning with, right.
So for me, I'm just looking at it as a space that maybe I can build something.
Even after Mt Gox crashed, there were a lot of people still trading and creating new projects.
Still debating about, you know, how they can make Bitcoin better. How they can launch a better coin and things like that.
I think that ecosystem is itself makes you think that maybe the space we'll keep talking along.
Don't know when don't know where, but there is some smart people looking into things like smart contract. It was a dream at the time. W he didn't give up our job to do this. If she did it a side project, and we're just interested in crypto, we really want to be walking the space and these one who wait to continue being in tune and talk and meet new people in the crypto industry.
I mean, the space is very small and we have the service that we are valued here. It just makes it easier that way to keep up and sustain. So rather than saying I'm not going to work on this, I'll do something else and just keep an eye on it by saying the same thing. It's actually building something and having a stake in the industry.
Ling Yah: Given something like Mt. Gox, surely the idea of trust would've been really prominent in people's minds. So do you have some kind of specific plan to gain trust among the community to say, Hey, this is a legit project and we're not trying to do a fast one on you.
TM Lee: Yeah. After Mt. Gox collapsed, a lot of people are wary of keeping funds on the exchange. And then a lot of episodes of exchange getting hacked or crash or whatever around that two years. People tend to still talk about, you know, assets easily, unlike traditional assets, where, you know, you kind of need a third party to hold on to it for you. Whereas Bitcoin, you can keep the keys yourself. when he puts as in spreading.
I think for Coingecko itself as well like we are not an exchange. We are not a brokerage. We don't hold funds and stuff like that. So I think for us the key thing was can we provide accurate data? Can we make sure that the amount of data that we collect keeps expanding.
I notice that the most important thing for us and we never had to have issues explaining to customers about issue about trust, because we don't hold their funds. So I think that's a good thing for us.
Ling Yah: You have a fantastic tweet where the first one, you said that you bootstrapped with $100 and I'm just curious, what was that $100 for? And how was it like to bootstrap?
TM Lee: Yeah, so as I mentioned it was a side project. So we were never really able to get capital from anyone else so at the early stage, we were running it on the free hosting. So fre e hosting again, running as cheap as possible, because side project, no profit. Why put capital into it. So many people seeing prehosting and then this vehicle deployed over there and we never make any higher light. So I sort of wrote the code and then Bobby goes and make a shout out, make an offer and say, Hey, we got this going on, I think he was sharing on newsletter and you should use this to come in.
This is like our first user base. Right. And then they thought like, give us a couple of feedbacks. And what happens is down the road once you outgrew from the fees of each defendant, putting advertisement on the website. So we're making a decent amount again, I think because is like a niche state.
So we were able to get a few advertisers here and there. Basically the advertising gets reinvested back into the company.
Ling Yah: So with these like exchanges who are already trying to collaborate you.
TM Lee: I think the early stage was just like Google Ad which is the typical activities that Google, whoever we use that a couple hundred or maybe a thousand dollars a month, then we can use that to just pay off the whole thing fees.
We inject a little capital here and that $200 or so just to get the ball rolling. But from the very beginning, we were already using advertising and you, and just reinvest back into the company.
We never draw any salary because we had our own day job.
Eventually as the product grows and grows and grows, then you have some surplus that you can use that to make a hire or to get translation services, to just put a product.
But yeah, it really is just start out from a free service.. And then we invest back whatever that we have because he keep costs so low that there's almost no cost at all to run that.
Ling Yah: Didn't you even have universities in the early days reach out to you for collaborations as well. How did those things happen?
TM Lee: I think that happened again because we were doing something that no one was getting developers with getting community data and plotting that to see is it possible to say crypto project will be successful in collaration with these data.
There were a couple of professors around the world that we happened to be able to get in touch with. They were also quite interested in crypto and they got a PhD student and why not to look into the face that they actually would meet or the metrics they were studying and stuff like that.
But I think there was some, you know, you look into this. So that was how we got connected with Singapore Management University and Hong Kong Uni, a couple of other, we did that network to see whether the data that he have can be of use to us. And So we supplied them with data, for them to work on their own research.
They can kind of understand what they think about our data and are lots of debate. And that was the fact that, you know, the direction of the product and whether you're going to focus more on the data or switch to something else.
Ling Yah: It sounds like what you were doing, you were ranking top for all your Google searches organically, and that was really driving the traffic.
Was that how you managed to scale without marketing costs? What was the tactic behind it?
TM Lee: The penny that we use for media search engine optimization it is possible to do it at a time and a very low cost because no one is paying attention again to the stage. If you look at it right now, it's very, very competitive.
But back then no one is putting dollar value
TM Lee: we managed to capture that opportunity. And we were also translating Coingecko into like 15 to 20 languages from day one as well. Supporting
TM Lee: 46 of the countries, all the countries around the world .
That itself you know, becomes content right.
TM Lee: So you can imagine if 20 15, 20 16, when Bitcoin was last week English speaking, or US dollar dominated conversation, someone up there in Europe, Asia, what have you, who do not read English, happen to be able to discover Kornienko because of the language that we try to fit in.
And also we priced assets in quantity that they care about, and that's all I've got this, like not a Google user user-based and the acquisition cost is quite low for us as well. We never had to spend on ads that yeah, so that that's more or less.
Ling Yah: You made it sound so easy to just translate to 10, 15 languages.
I'm sure it wasn't that easy, especially since you weren't even hiring for the first few years. So how did you manage to get it translated? How were you finding the people to help you with that?
TM Lee: It's quite a long process. One thing that we know of was that crypto is a universal language because it's money, right?
Everyone looks at money the same way. So we know that the scale that you can reach. So that's one, right? In terms of how we do the translation. The early stage we engage our friends. We just have friends who speaks Japanese, friends who speak German.
We just showed them like Coingecko and said hey, I'm working on this.
TM Lee: What do you think about the site? And then we say, oh, okay.
How about you help us translate this content into whatever language.
They just do it. Either for fun or because they want to practice their language. We just and and stuff like that. I didn't pay them in Bitcoin or in kind, or what have you.
And later on not just translation, any stuff like engineering help because we didn't make any full-time hire. So he helped me with this thing and ended up pay them with bitcoin or dogecoin or whatever, just because you want to do it for fun. Cryptocurrency wasn't taken seriously by them and we're just doing it because it's fun and interesting.
We thought there's something there that people will use.
and nobody out there.
Ling Yah: I suppose it's a bit like digital monopoly, right? You grow up playing it. At least this is some kind of currency that you can easily send around to each other.
TM Lee: Yeah. Compared to you just want that vision. That takes a couple of days.
Ling Yah: Weren't you go into places like Hacktober Fest by Digital Ocean and Github to find people as well?
TM Lee: oh yeah. So I checked it on where open-source project and put up there and then you just contributed that open source project. And so that can add to your participants in this
community. Cause you always just want to keep hacking and keep honing your skills.
Adding what happened was again, like we never had full time staff stuff like that. And it reached a point where Coingecko needs to get into to apply. So this was the pivotal moment where we say, okay, we want to start checking prices on the exchanges, but how are we going to cover all the exchanges along the way?
And that the extended that really matter, but doing the work to integrate all the exchange one by one still takes time or it requires us to hire freelancers to work on it.
So one of the idea I had was I'll do the foundation. And then as an example of how the integration is done, and then you'd have to work base opportunity to get contributors.
So I actually open source this quote bait and anyone can actually use it, which is a cheat on me. I gave out my code for free and in return, they will work on this action integration that we can use for themselves or let other people use it, but I will also use it in Coingecko's case to integrate those prices.
So that allow us to quickly get thirty exchanges integrated to be at least on par with what our competitors were doing in order to get those prices in.
Ling Yah: Weren't do you worried that because if you put your code out there anyone could easily just copy and paste and do the dogecoin version of coin gecko?
TM Lee: I wasn't very afraid about that because there was already a lot of open source versions of this kind of exchange plugin, right. But none of them were stuff I could play with every one I did because the language is different or it's done in a different way, or maybe as accommodated that we care about. Because there're already incidents of this.
it's fine for us.
It goes way beyond just taking the code and just like launching your own product because I don't think it comes with execution. Knowing how to position your product.
We thought that we just need to make that trade off at the time, because we couldn't really find developers want to work on this or on a full-time basis at the time, or even like contribute spend the money because we are very, very tight already.
And so we were looking at this opportunity to get some of the work done by open source contributors which is mutually beneficial.
Ling Yah: Since you were tight on money and it's not like you were not unfamiliar with the stuff at war in Silicon valley. Surely you must have been thinking of" I should get investors on board and ease the burden on myself".
TM Lee: Yeah, definitely up to that point we'd still be holding onto that.
We managed to plow the profit back into whatever we need to do. Running the service or any sort of marketing that needs to be done. And keep running along.
As you mentioned, surely there'll be a point in time where you want to reap VC money, but I think there were a couple of instances on why we ended up not doing it.
Number one was, this was say 2015, 2016 where Bitcoin price is very unstable and we don't know where it's going. Even like Bitcoin developer announcing they're leaving the space. It's sort of reinforced to this that, you know, it's just going to stick around for a while. If we do leave money, then you know, what, what will happen then?
And the second was that because it was largely a Bitcoin thing, ethereum hasn't really launched or haven't really been used to scale. It was hard to see whether within two, three years, can we create a story for investors as well.
And lastly, we actually spoke to a few investers.
But again, they weren't very optimistic with a project because they haven't before in the people's states. So they're not sure where that will be because it doesn't appear like a 10 X project. So we're just providing like price and data, right. It doesn't give them 10x return kind of page.
Again, are we in the right space? We are already spending so much time working on this and it's not going to go anywhere. So you'd have you just set it up. You just took it as a, as a side project. Discontinue to build it and see where it goes. As long as the product is profitable or be able to pay for it self, we can run this for the next 10 years, 20 years, adding back around here, there's going to be a woman for crypto crypto blockchain platform that developers can come in and do stuff.
And it'd be a lot of utility being built on top of that. But at the time we just don't know how long it will take to get there, like is it 10 years, 20 years. No, that we know there was quite some thought in 2018 and then even crazier buzz in 2020, 2021, but then again and you look back again. Oh, and I think right now, infrastructure is still very nascent and there's a lot of work that needs to be done.
Which again goes back to maybe it takes 10 to 20 years for all this infrastructure that are going to be build up to be as good as what internet is by now.
Ling Yah: Were you not tempted to pivot, like you say, questioning whether this is a place where you could actually 10x. I mean, even now you have to ship out so many different deliverables just to get some kind of the revenue is just like, mostly like advertising or it's like content.
So, well, you're not tempted to do something that might be an easier solution?
TM Lee: There was some thoughts about this. One part of our strategy was, have used Coingecko as a way to you know, run this crypto service and at the time I think crypto was very much likely to fintech. So an extension of fintech. So you've got bitcoin
see what we tried to do with the position as a fintech product. So we joined a couple of hackathons to see like, Hey, you know, we have some knowledge here, is it applicable there, but it turns out that there's a huge gap between the traditional financial world. Like the thing that the need is very different than the thing that we can provide to the student we have to looking for.
Ling Yah: What were the differences, if you don't mind sharing a little bit.
TM Lee: Yeah. I think like all the way, like, you know, banking and fintech kind of worked was the theme of much more conservation and much slower. And a lot of things have already been figured out. And a the solution come into the neighborhood and what happens. I went, for example, if you want to deploy a code change, you can't really use a cloud that easily, like you have to go through like regulatory requirements work, and then you need to get like lots of people to check things off.
And also there's a preconceived notion on what is safe and what works and can your solution be as good and as secure to make it work. Whereas on crypto side think when we've been doing this, we realize that people are always experimenting. There is no preconceived notion on what an ideal situation. Crypto exchange for example, if you can't compare it because it doesn't exist.
So I think what wasn't getting for us was that we were very involved in seeing through all this things that gets build up, like crypto value lock. It doesn't exist in the tradfi world but we're seeing that, term getting coined and seeing how it formed, and being in that journey was like, no, that, that key defense of how you're dealing with financial services. But the difference reached into that when we wanted to solve it.
And the other one was thinking about subscription services. Like can we put a paywall or a subscription for people to access all the data but I think at the back of our head was that we are still very early in this whole crypto industry. If you put a paywall and charge people for this data and serve it to them, we are, again, just giving ourselves like a niche to run itself.
And when a new audience coming to the state, they wouldn't actually be able to benefit from the service that you have built unless they understand what you're doing and they pay you for that. So there's definitely some thoughts about it. But we didn't end up doing it and just continued to provide free available information and supported by ads.
Ling Yah: Will you say that the getting of more users on board is one of the reasons why you want to maintain your API for free for ever as you've said before.
TM Lee: Yeah. That's one part of it. But I think also was a competitive move for us. We were actually a late player to the space in a lot of things including the API itself.
When we launched our API, we don't see any way of how we can attract developers to use our API because we are viewed as player number four in the ecosystem. We are not the major player.
Marketing-wise there's no easy to pitch on why you would use our data. So when we put up a fee in our competitors put it up for price tag, suddenly there will be a conversation. They can ask like, ok, your API is 3, what do you do? Then we can start sharing about the benefits of our data.
We actually have really good data. We have comprehensive collection of all the coins out there. We constantly trying to add as many coins and tokens as we can to our service.
And then they're like, okay, let me just give this a go because there's no risk to them. And this is during the bear market. This was maybe 2018 or 2019.
But there has to be a free API provided so that the developers can use the data and prove a concept. Because there's really no money to be made in the space and only with free data available available then they can proceed with this experiment.
So for us, like, we want you to just continue doing this and see where it goes. That allows us to capture the developer mind share, which kind of helps us grow as well as a product.
Ling Yah: Since data is so central to what Coingecko is doing, where does your data come from and how do you ensure that you get accurate price data feeds?
TM Lee: The early stage of coin gecko was mainly centralized data aggregation. Most of the trading activity happened at centralized data. So we speak to audit exchanges, get a API feed, all of them.
plug it into our system and aggregate them. So they easy for developers and users to look them up.
But very tricky was 19 people think to experiment with, is it possible to be an exchange totally on the block chain. Completely trustless you control your keys, you just integrate with a smart contract and then you can do your trades and your swap. As it then was very difficult to figure out how to really get that in there because.
We still use the central exchange world and not only did the way they structured, it is very difficult for us to aggregate.
Eventually we made the bet that, okay, even though there's not many tokens, not many people are using all these axes, we do believe that with exchanges getting hacked or funds stolen, there needs to be a central exchange where I can keep the funds secure on my end and use it in a toughest manner.
So that is how it got us to like, okay, maybe we just take this to integrate as many of all these essential exchange into coin Gecko and provide this information to our users.
And then later on people decided that this is the sort of the best way to aggregate liquidity or initial token. then it's gave us stopping an edge because there's no other place you can get token information or market data from the blockchain exchange.
And so that pays off quite well.
Ling Yah: How do you decide what to list on Coingecko?
TM Lee: There is sort of like a listing criteria we list out there . You need to have certain kind of volume and there's gonna be a phase of the project.
but it's
Ling Yah: Would community interest be..
TM Lee: Yeah, yeah. Community interest definitely. There is a list of it. I think there is all these criteria that we use to say, okay, you know, do get this is a must, but then also comes to the point where things get really, really great. Like, you can't really tell, you know, what's a good project, what's a bad project. From our side the minimum requirement is that, you know, community interest, is there sufficient liquidity out there?
Can we spot any bad news and things of that? We use all the information to list this project. And I think listing doesn't really mean anything at all. It just gives you the look at all these data sets and you just introduced this additional check this just so we can inform the committee if there's anything that we found regarding the project itself.
Ling Yah: Do you have any ways to ensure that you're not promoting projects that are actually scams or rug pulls?
TM Lee: Yeah. Some of the things that we have done in the early days was having this alert mechanism. I think the early days, crypto aggregators didn't have any sort of alarm that this is a scam or things out to be a scam. It just doesn't appear at all. Right. And that we have done, we found someone to be putting a news to us by saying that someone investigating not the project or it is on the watch that we'll put on it and sort of everybody knows about it. So that's number 1..
Number two is when defi was a thing, a lot of people do not understand the idea of liquidity, right? So we actually have a liquidity check. So like, if the liquidity is not sufficient, we'll actually put an alert against say that, if you buy this token, for instance it is possible that the liquidity provider can take out the bare liquidity and you are left with nothing.
So keeping up with what kind of attack factor is in the space and putting up all these alerts helps keep people informed on what's happening. We don't to want to just delist them, because if you delist them, then people will not have an idea about what's wrong with this project, for example.
So these are all the things that we have introduced regarding focus. The other one is exchanges. I think this was a thing in the past where exchanges with increasing their volume with no real trade.
So we introduced this thing called task 4. If you look at order book, dev, the traits that were happening how much traffic, they really over-reporting their trading volume.
So that forms algorithms to educate user to look at all the other metrix and not just a volume before you decide to an exchange. Because what happens is you may deposit your fund to exchange and it turns out that there's not much liquidity in there and status it scores 50% and you just do a buy and sell.
We wanted to educate our audience at the time what all these actually mean and not just look at the volume. Yep.
Ling Yah: You said you wouldn't necessarily de-list. Does that mean that you would never delist a token that's being on their platform or what are the circumstances where you would consider doing it?
TM Lee: What we end up doing was if we find out there something going on with the project we typically put an alert in there and then we let the page run by itself. So there will be no prices. There will be nothing to see, but there'll be an alert at the top telling you what has happened to this project at the very last instance.
I think this is something to be used to doing the past but ever since then, the operations right now is to put up a notice out thereand just let it run.
Ling Yah: And you were one of the first to put all the defi tokens as well and that really helped you to get a lot of coverage.
How do you find out about these tokens and be basically the first to put them onto your list.
TM Lee: Last year, the team members that we attracted early days, some joined coin gecko who were very into defi and they were following the space very very closely and they were also the one that influences like myself or Bobby to check out the defi space.
And because they were so in the space, they always give us information like, what's happening here and what kind of project we're working on. You know, keep looking at all this, like Texas or money markets.
Certainly there were people in our team who are interested in defi generally. And that becomes information that's shared within the company and figure out, okay, what steps can we make and should we make this better to integrate all these services?
Will be a thing, because if you think about it, it was so difficult to use a swap service and it's still difficult right now, so why, why don't we play? Why would anyone use this right? And it turns out that people will learn to do a little, how to jump through hoops, to get things done, and that paved the way for defi to become a bigger in the way it is.
Ling Yah: Money is a great motivator. What are the main milestones you would say in the growth of coin gecko?
TM Lee: I think for us was a started out as a side project and then eventually 2018, we managed to make our first full time hire. And then from there we started thinking seriously how to grow the team. How to grow this as a real product and what are the problems that we need to solve out there.
And can we even grow our audience step by step and get you that I think that's the milestone in 2018 and any that helped us as well to grow up this stage. Like is metaverse it's going to be a thing? We have to keep asking myself where will Coingecko play its role to make centralize world a better place.
People have no idea how to start, no idea how to navigate and you've got big compan ies trying to come in and, you know, compete with the decentralized space.
So I guess for us is, how can we position our product to onboard people sort of like benefit from this economy.
Again, it's figuring out what product and services to do. And I think that's the part where it's still unknown to us.
Ling Yah: Speaking of corporates, you've got banks like DBS entering, launching your own retail, crypto trading services.
How do you see that impacting the crypto space?
TM Lee: Yeah, I think it's a positive thing. If you look back at eight years ago, no incumbent entity like banks, or whatever would even want to touch cyrpto or Bitcoin.
You're seeing it right now and what that means is that your customer wants it, customers are informed enough to know what Bitcoin is. That's why you've got like banks offering this service.
I think it's a good thing also because you need competition in the space. Exchanges have been running at the bank for a long time and they also speak out the best way to secure their funds and things like that. Banks are also known to your funds safe, right.
So they should bring that kind of practices in there. if a retail client is going to store like hundreds of millions of dollars and had no idea how to keep it in their cold wallet and what have you.
Instead of using exchange, you know, using a bank is one option to either they get their things and their controls correct. But it is definitely a more mainstream adoption model. More people understand what Bitcoin is and the role it plays in someone's portfolio. It's just natural for more competition, especially in comparison to the incumbent.
Ling Yah: One of the big things that made the headlines was when Binance bought Coinmarketcap. And I wonder how that affected you and the operations at coin gecko.
TM Lee: I think in the immediate info is, was that yeah, it was kind of strange because both of us, when we went into space, like. you were supposed to be neutral and buy it. And if you get there for oil changes and all coins or tokens, so it's kind of a strange and a bit for an exchange to acquire clinical care.
I think for us was to position our product in a way that, you know, we are independent.
We're not owned by an exchange nor is it some audiences who care about independence to rely and use our service. That kind of helped. You get a more competitive and much more difficult for us to run as well because Binance a big entity and they have infinite resources. On our end is how do we compete in this space and what is it that we can do differently? Which is something that we always constantly thinking about and defining our age here and there again. Yeah.
Ling Yah: Will you say that you're more open to say investments coming in now because you need to be able to compete to get the best talents around the world and they're going to go for the USD salary rather than the ringgit good salary when they can.
TM Lee: Yeah, definitely something that we're always thinking about.
I do think that salary isn't the only thing that will solve the problem per se, right? I mean, there's so many other aspects of retention that any company or anyone has to consider as well. Definitely having a lot of capital would solve a lot of problems, but is, it comes with a lot of strings attached as well.
So I think having capital will solve some problem, but not all the problem and can introduce new problems as well.
Conversely, if you don't have capital, you have certain flexibility and against the bones appear differently, but I didn't because he'd been running it for maybe like you find out in the capital and we seem to be able to run it in this way. We want to try to see how far we can push this, but anything you say we are not shutt ing the door per say. Like we're still talking and discussing, if that make sense to do it, we may do it. It's just something that we're not direly in need to do so.
Ling Yah: But that's also kind of the best time to raise funds because you actually don't need it. So you can have more bargaining power.
To the extent that you're willing to share, what would be some of the tipping point for you to be willing to consider investors and what kind of investors will you be open to seeing?
TM Lee: What's interesting about this space is that you can imagine how the future would look like in any way you want it to, and then you can draw yourself in there and make the case point and repeat and raise that money.
So. that you wouldn't go that way just because you look at history, right? A lot of companies were doing fundraising on the basis that Bitcoin is the center of everything. You will do everything around Bitcoin and all companies were doubling down on that kind of future.
But it turns out that Bitcoin did not become the center of everything. A lot of us asking if this still going to pivot then they end up either going bankrupt or putting down. And then Ethereum turn out to pick out a certain huge amounts higher on some of the blockchain activity. And then you've got, again, people who do find raising on the basis of that activity itself, like, you know, maybe NFT will be a thing.
Maybe defi will be even bigger.
So, you know, let's place money and. And then when you think back after the recent, like downtown, is it going to be as smooth sailed as you pitched it or it's going to be a different flavor altogether. Or are we going to pitch a whole different product or different idea, fills that gap that's missing.
knowing that, right, it becomes very difficult to see what kind of future you want to pitch to investors.
That's one.
Number two is we're going to be providing it on an incremental basis. You see that changes takes like a gradual push and then suddenly, right.
So keeping up with the industry and how it will give us that information to like, okay, maybe we can make that conviction that this is something that we will pitch. But up to this point, it's just not a hundred percent enough.
Ling Yah: Flipping to the other side, you, coin gecko also invest in other companies. You have this thing called coin gecko ventures. So how did that idea come about and how do you decide on who to invest in?
TM Lee: These are some things that we put together sometime in 2020. We thought that, okay, suddenly there was a surge of developers, builders who're coming to the space building things, if you haven't seen the kind of surge in the last couple of years. We thought it was a good opportunity to support this project and also like help them any way that we can get involved in solve the things that they're working on.
That was like the initial idea, right? Obviously from a sudden thing of small, small developers coming in, the patient need to go bigger and bigger, bigger. Again, we are not a venture capital. We are not as a professional running is finding a it's more of an agent investment between myself and, and Bobby, like looking at interesting project and how we can help if this year the Groupon Destin synergy then we're just investing on the side, but it's not something that they'd be focused on at this point.
Maybe down the hook we might, but I just want to have a small engine investment on interesting stuff that we want to get involved, but maybe don't have the time to the biggest shot because they're just so focused on the coin gecko problem that we face every day.
Ling Yah: Because we never actually dealt with this question, what does Coingecko actually do? Cause I noticed you have many, many, many different offerings. So what are those just in case people don't know what Coingecko's about.
TM Lee: Coingecko is a cryto currency data aggregator. So basically you're going to find out for given particular coins price, market data volume, where is it traded or any information about crypto project?
You can come to coin gecko. So a good analogy for that is, if you use things like Yahoo finance or Bloomberg to look up stocks, instead of stocks, you look up crypto currency, then coingecko is the place for you.
Ling Yah: And there's a sort of section where you can also deep dive into the learnings as well. And you also have books that people can purchase or use candies if they use every singe day.
TM Lee: Yeah. The main part of that we offer is the data, right? The prices, the market data and stuff like that. And the other extension of it, as you mentioned, things like education. These sort of like builds up over time.
At this stage, we're using like quarterly reports as the opportunity to explain what has happened in a stage in the last quarter.
And it was actually useful for, especially doing this, to be paying attention to the space. And what's great, easy to keep up with things. Almost like everything that happen into one report. Obviously, right now it's much more difficult, but we still do that. Every point I try to bring in all the highlights of my quarter.
And this is specifically designed for people who are not actively following the stage but they still want to get up to speed with things, right? And then the other one is the books.
We launched the defi books. I think it was the first defi book. There was no other way you can get all these information. You can do your research, do the work and compile them into a book and, make it easy for anyone to digest. All these things fall in the umbrella of observer of the space and wanting to share what we have learned and gone through and just making it as easy as possible for newcomers to onboard and get all these in one space.
The other offering that is quite funny for us is the API. What we develop is so that they can use our data to empower their app. . The other things that I can use and whatnot, this interesting add-ons that you are quite, we'll use this, you can do when you to pick a fight, you just want to go, you know, you can decide, engage into all these extra benefits.
Ling Yah: I noticed there was quite a huge focus on NFTs as well. And I imagine that must be because there was a huge boom and of interest in NFTs.
TM Lee: Yeah. I think NFTs concerns we didn't really do too much. Also because me personally, I was interested in NFT quite early on time. And then later on, Decentraland with the land and Axie and stuff like that.
Again, it didn't occur to me how NFT will explode to the way it is. There was a niche group of artists that were meeting and stuff like that. And I also find it very difficut to meet the case of Uh, eligibility coingecko like what should we build within the NFT space because the stage itself is really, really complex.
You've got different kinds of assets that are not comparable. Like a NFT that is part of a game is not compatible with an NFT that an aritist creates, in whatever form.
We add these speakers out there, say one-on-one and 1,000 hydrogen. They're not compatible at all. It's so complex and we don't even know how to do this. But I think a lot of people in clinical were just interested, happy, and it was just following it. So I think later on when NFT wave took off, it didn't make sense for us to share what we learned from the early days, all the way to where it is right now.
So again, create this public NFT both for people who just want to get to the stage and get the effects of being, or even use at the end. What is it about? Is this like a pen or it can be a building block for something bigger down the road
what's important for us is to project what's going to happen in the next future years. Where NFT will be, whether the metaverse will happen and then provide the services or the products that will help you put the onboard into the space and take advantage of it.
Ling Yah: I would say that you definitely onboard a lot of people because I saw in the year end review for 2021, you had 50 million monthly visitors in January. And that tripled up to 150 million by November. What would you say was behind that massive growth?
TM Lee: Definitely one thing that pulls people into the crypto space is always going to be the price.
So whenever Bitcoin price goes up, naturally lots of people start getting interested in the space. I think that's the nature of the industry. And I think for us on our side is while the interest in what clinical is doing is really relying on how the crypto market is behaving. But there's a lot of things that we tried to do in our end to attract people who are in it for the long term and do the, features and the minting pieces, assuming that we go to whichever parish cycle.
And then we come back from the, again, any crypto world to empower, like our day to days and whatnot. Hopefully, we do have all of these things that we leave behind and hopefully the whole infrastructure will be much, much better. When a price goes up and there's more people interested, I'll on my end, put as many information as we can so that they didn't know how to navigate and avoid falling into the wrong path.
Ling Yah: Speaking of bearish market, we are in the thick of one.
And you're someone who has been curious since the time of Mt. Gox. So what is your view of what's happening in the space right now?
TM Lee: I think that's one thing that's constantly to people market is that good times don't last forever.
When things goes up and up and up, there has to be a time where correction happens.
I think what was very different with this current boom market is that it lasted way longer than we thought. During the Mt. Gox swine, it lasted like a couple of weeks. And the last one during 2018, 2019 it lasted for a few months, I think six months or so. And it only lasted like almost the whole year.
I think the whole 2021 was like a good year. I was just kinda odd. You wonder like, is this really world changing or everything's going to come to an end.
Ling Yah: Every time you think you have hit Mount Everest, there's another Mount Everest to hike.
TM Lee: Yeah. Yeah. One thing that would be to keep in mind, we're in this space thing. you need to be able to stop it all, or reassess your risk profile and get to a point where you're comfortable to stay in the long run. Right? So I would say that's one thing.
My second one is that, if this is true, we definitely always going to come back stronger. So if you look back even before Mt. Gox, I didn't know many types of came back again, 2014 and then go down again and bitcoin is dead, you know, crypto is dead and then 2018, Ethereum took off, there's all these ICO's and fundraising all these ideas were happening and then it collapsed.
You could say that's it like it's over, but I think the same is true here, right? That there's going to be this thing that you know, is going to introduce all kinds of problems and all these things are going to work. But if you look back at every one of these incidents in a very optimistic way is that there are people who would study this accident, right?
We at the industry come up with ways to avoid this problem from reoccurring. We use this as a lesson for us to come back stronger. If you look at current infrastructure it is definitely much better than it was four or five years ago, six years ago.
Back then, even for a developer to get involved in the space there isn't any resources that you can use to get started.
Now you have tools, services, as the case framework that you can use to deploy a token in just one click or different FP in one click. So definitely all the tools and services are there. It's just, can we make it safe enough for people to use games?
Is the user experience easy and simple enough for anyone to use directly? Say the law or this thing that I think we'll be focusing on and same is true for mainstream adoption, right? Like, yes, there is definitely a use case for You said driving the internet, tokenizing, creativity. But is there anything else that is missing other than the version one of it.
What's the version two of it. And could that be the one that's sustained, so that you would use use all these crypto services that you're using it on your phone and it is what we're all hoping to see down the road.
But again, I think that the bear market is the best time for people to get involved. Use the opportunity to build something that people would use and good productivity comes from the bear market.
Ling Yah: All everyone's been talking about has been the implosion of the Luna token, and I'm sure a lot of people would have asked you the question, is this the end of crypto? So how would you respond to something like that? What's the impact of Luna do you think?
TM Lee: The impact of Luna is definitely big because it is a large market cap.
Then it went to almost zero. And to attract the lot of retail money.
People who may not necessarily understand the space deeply enough and, putting the money in there. And this is very similar to 2018 incident with ICO, retail money may have gone in to some of audit, question of projects and then equals it'd be doing Mt Gox send money to some exchange it and, requirements.
I guess that the scale of Luna itself is really big because it is a big. Equally size, maybe not so much to the collapse of Mt. Gox, but it is that big.
In terms of how things are, I think this is a learning point, right? People who got hit by this, for example, it is unfortunate, but again, we have to ask ourselves, why are we investing in crypto currency in the first place?
Everyone who is impacted directly or indirectly will start asking ourself is this something that we should be doing? Are we going to build services that are very similar to this? Will we be able to go to market in such manner?
I think everyone will be asking questions. Rather than just blindly following, along, Unfortunately you had to come to something like this. We want to just like, realize that the party is over and it's time to, work on fundamental. Otherwise there'll be no wake up call for everyone.
Ling Yah: Just to highlight the risks that inherent in this, I wanted to bring up two recent incidences that coingecko had to go through. One was back in March when there was this malicious app script by Coinzilla. I wonder if you could just share what happened, what's the story behind that? How did it occur?
TM Lee: Yeah. From coingecko we actually have advertising, banners and things like that. Adding one on some of the vendors were integrated with where they will acquire customers. And then they will do that KYC and stuff like that. And yeah, customer would then put their banner on when they get to the site, integrated with their app servie and one of them is coingekco .
And they happened to have a security loophole, where they were able to inject malicious code that, whenever someone visits coingecko the banner load, it will tell the user that, Hey, some sites giving a fee like NFT, so could this to continue.
Then if you continue doing it, potentially you may lose your funds or, you may sign a loan transaction and that things have to do with your address.
So it's know what happened. If you're in the crypto space long enough, you would notice that, this kind of phishing attack happens everywhere.
If you're on Twitter, you will see like all kinds of weird things going on saying, Hey, you know, pay me 1 E and I'll pay you back 10E.
Things that are right for people who are not pretty for people who are new to this, your, your head, right? Like, somebody, if it's too good to be true, it may be too good to be true.
But I guess phishing calls, scam calls, trying to go up to your bank accounts and things like that. Study has shown it's just the nature of the holy thing, that space being very hostile. Whenever there is a loophole or an opportunity for hackers or bad actors to act on, they will take the opportunity.
And this is unfortunately in crypto's case, once it happens, but there's really no way back. So, it made sense for us to want to do this. Again, this is not new and internet software from in the early stage. There's a lot of scams ongoing. So where do we go from here, right?
Again, number one is human psychology is always the most vulnerable thing like, I can imagine, like even Anyone who is the most savvy, the most technical, when they are caught off guard, where did we go from here?
It's like just building better user experience, educating people as much as possible if the user experience is good then there's a chance that you can mitigate it as much as possible. If it sounds too good to be true they shouldn't do it.
But of course, the more we reduce the point community introduced to use this as well as is the better thing. Keeping your internet security hygiene, as good as possible visits, like getting things done on the internet.
Ling Yah: Eventhough this thing with Coinzilla had happened. Is there anything that coingecko can actually do to prevent future similar incidences from happening?
It doesn't sound like you can do anything actually.
TM Lee: I think one of the things we have taken is to at least cost, the integration. And I think we take the time to reassess what's really happening, despite running benefit with these men for almost a year now, almost years or so. That is a first time I saw that debt.
So I guess he didn't want to just pause and look at what went wrong. Is there anything that improving the processes or maybe find either other solutions as well, but inherently this is like. It's hard to patch or whatnot.
It is a problem, but the thing is also like, because you know, the integration with , which is where we trust at that party, that they do the, they do the due diligence, they have security patch and it goes back to the whole defi thing, right?
Where they quoted money legally to where your money market combined. And this gives you pride input. And then the money might be combined with some exchange to execute some extent to each other. And whenever there is a bug or the security loophole in one of all these servers, propagating each other, and that's where the danger is, right?
is there enough controls, that they can be introduced? So I think like, because when you go through a violent, like a company, like, because you come in and intervene and put a pause to solve these services, but when it comes to that, essentially.
It's much more difficult. Like there needs to be a governance coin wall to make a decision.
So if you're looking at. There was already signs that maybe there was some weakness at a time where you had with the packing from the USC USC with depending on all that.
What will you do if I to come in and do it, do certain things you appear, or you defer to the community to decide on what can be done to solve some of these problems.
I think that these are just one example, but all these protocols, because they are run in a decentralized way they can be cool. And that when it comes to responding to emergencies like this.
Ling Yah: There was another one that wants to bring up, which is the issue of the coin gecko token. And I wonder what's the story behind that.
TM Lee: Coingecko token. There's no gecko for coin.
Ling Yah: How do you find out about it? Because it was listed on the next two apps, right. And they didn't even take it down.
TM Lee: According to code token. In the defi space, it is possible for anyone to create a token and call it anything they want to which is why it's no commissions and things like that.
And then it gets picked up by any on chain or decks that you mentioned that schools, which is an on chain chatting app for whatever is happening.
So whatever is on chain you just take it at face value, right. Anyone so that it can becomes an angry on whether the services should like ban it or not ban, right?
It is not wrong for someone to do it although yes, they try to advertise it as a coin gecko official token. That's why we don't endorse it. But in the eyes of some of this on chain aggregation service, they want to appear like unbiased and they want to just pick whatever that is on chain to be the truth.
So we divided 50 bill on chain off chain. On chain is likely to be true where any that is off chain can be tempered because someone controls the server, for example.
So I see that that's probably the reason why it shows up here and there, but it comes down to, can you relate back to the original source?
So I didn't say we ship NFT. You've got people who are stealing other artists' artwork minting as an NFT. And you would expect some service to take it down. Maybe some, open sea will take it down because they have a policy for that.
But maybe some other marketplace that do not have that kind of policy would just keep it up there because it's not wrong to do so.
And that's where things become very gray. And that means that we need to have like another governance entity centralized that goes ahead and police content at scale across the internet.
Yeah,I don't know. Maybe that might be possible down the road: three years, four years from now. Maybe this is what we need. Like a way to do this, in addition to right away companies or owners of facilities to take down the information.
Ling Yah: Coin gecko has turned eight this year. What can we expect moving forward?
TM Lee: Yeah. Long journey, eight years. For us the challenge is trying to grow the company. We're hitting about 60 people. I think that there is challenge itself especially like for myself who is new to this.
A lot of change, a lot of structure, things that we need to work on so that product can go by itself. But you know, the what's going to come up there is really looking back at all our product offerings and product services. See which is relevant and double down on that.
I think one thing we want to really bet on is what's going to happen three years from now. Is the metaverse going to be the place where most users will come in and spend most of their time rather than using devices?
If that the case then what features would we onboard these users and make it easy for them. This is one area that I'm personally watching to see what angle we can go into.
But otherwise just check out our website on a day-to-day basis to see how our service will change accordingly based on how the industry moves.
Ling Yah: You've mentioned the metaverse twice. I wonder just off the top of your head, what kind of features do you anticipate creating potentially if metaverse has really, really takes off?
TM Lee: The metaverse can be understood in a different way. If you look at Mount and the immersive VR version of novice. That is one version of it, but it might be like the final phase of the metaverse where all things worked out well.
Ling Yah: Do you think that for Mark Zuckerberg, it will actually take off cause he's taking 40% and that's already almost antiethical to the whole nature of what decentralization is.
TM Lee: Yeah. Talking about the Eth, I think he's doing it in his own flavor. What he thinks is the metaverse which is owned by potentially Facebook. Again, I don't know whether he will change the plan or whatnot, if you think of it as a paywall and that's the model that he wants to look.
And I think in return what he's guaranteeing the content creators is a safe space and a distribution channel that you can get your users. And that's why he's justifying it at 40% cut.
And then if you were to compare that with the decentralized kind of things, there's a lot of infrastructure that we build, like, can we provide a safe space for people to come in and transact correctly and not end up buying the wrong item or the counterfeit item.
Is there enough distribution channel? Is the pack there or not? Is it fun enough compared to what version of the metaverse? He has probably some reasons why he wants to take that cut and provide the assurance . But there is definitely a wave regards to are you taking too much. And is there going to be at the expense of the content creator?
The content creator can do the same thing in addition to experience, but they get more cut off . It comes down to can we create a metaverse that is good enough experience at least for version one where user coming in every day, socializing, playing some games. Immersive enough for them to play the game because they want to not because it's job.
I think that's the, the species of crack. And I hoping to see how can, you can play a role in helping projects do that, and also helping onboard people into the space because there are definitely some economic opportunities for those who for example, is not able to make a living or find it hard to make a living in a physical world.
They may become arbitraged in their skill set, they can bring it over here, take advantage of that.
Ling Yah: Clearly you've put in lots of work, you and Bobby and the team. How much of it is, and I ask this because I love how I built this. They always ask this question, how much of it attributed to hot work and how much to luck?
TM Lee: Yeah, I think a large majority comes from luck. Just being at the right place at the right time. And things just fall true by itself by chance that's definitely one thing I had to do the fall.
And picking the right industry itself makes sense already. I think the other thing regarding work would be staying in the game as long as possible.
So one of the things that we've been doing in order to capitalize on that luck - appear at the right timing at the right time, as many occasions as possible to just keep doing what you're doing, stick to it.
Don't worry about what's going to happen too far down the road. Day to day stay alive and know that if your pitching i s correct the opportunity will fall onto your side.
So it's definitely going to be some hard work, maybe 20% to at least open yourself to the opportunity. And 80% is luck.
So of like put you on a launch pad in terms of the outcome and the impact that you're looking for.
Ling Yah: Do you feel like you have found your why?
TM Lee: Yeah. I'm still very much involved in a lot of the day-to-day operations in coin gecko and I still think that coin gecko is the best idea I have.
I'm still working on it. Seeing that there's a lot of things that needs to be done in the space in terms of infrastructure, helping to develop the missing pieces so that when the Web 3 world and metaverse does happen down the road, we have all these learnings from the past.
We take for granted the things that our ancestors have created.
You know measurements and things like that. I think these are things that are missing in the reputation. How do you evaluate whatever? Right.
And I think that being in the seat of coin gecko, I found my why in terms of why I'm doing this everyday, which is to, to introduce all these concepts that I think down to the people who spend their time in Web 3 world will be able to use that and get on with things.
That being said, knowing also that in the past year of my life, my why tends to change over time. So maybe in the next few years, I may discover something interesting or something that I'm excited about. And I may have a new why. It does feel like reiterat ion of what you encounter in life that your why will change.
Ling Yah: what kind of legacy do you want to leave behind?
TM Lee: Building back on what I just mentioned on the why, so, right. So I think if that turns out well, I think what would happen is having the infrastructure Every time I ask myself, am I done with coin gecko? I look in a space right now there's see so much more needs to be done.
And the things that I'm doing or have done in the last few years those are small, small little things that I hope to leave behind. That becomes a learning point for someone new that comes into the space to just pick that up and, you know, do something better potentially.
So yeah, those are everything that I do. Hopefully that becomes useful for someone else when they pick it up.
I really hope that whatever that we have done to the help page that paved the way for that kind of experience for people to socialize, play, have fun, make a living. And, there's this borderless internet world that you have digital property rights as well is what I'm looking at.
Ling Yah: And what do you think are the most important qualities of a successful person?
TM Lee: I think two things.
One is adaptability. So before anyone that's going through all kinds of items, should it, think difficult times, good times are difficult times, right.
That's the best opportunity to adjust and adapt and come back stronger. Most people think that times are tough, maybe I am not cut for that but if you go through it and you find yourself like, Hey, you know, you're just able to do it regardless of your background.
Maybe you didn't have to cause emotion, but it's fine as well, you'll be able to do it. So I think that being able to adapt to change, to anything that happens around you, that's the most important attribute because that means whatever happens in the future 10 years from now, you're fine.
The other one is once you have found something that you really believe in just keep doing it for an extended period of time and don't want this give up within a short period of time, like two weeks or a month or a year.
As long as you get small wins and positive feedback. That's good enough to get you going. Along the way challenges come , adapt to it. Just having these to allow you to get up to a certain stage. And maybe from there, you will find out are there attributes that you can be in to tomorrow?
These are the two things that anyone would need to have to, you know, get to the next step.
Ling Yah: And where can people go to connect with you, TM and also Coingecko?
TM Lee: You can check out coin gecko @ coingecko.com. Otherwise I'm on Twitter at TM Lee and feel free to reach out to me if you have any thoughts and happy to chat as well.
Ling Yah: And that was the of episode 90.
The show notes and transcript can be found at www.sothisismywhy.com/90
and stay tuned for next week, because we'll be featuring another Malaysian who's the country manager for a legal cryptocurrency exchange. And also a very well known blogger known as Mr. Stingy.
So do stick around, subscribe to this podcast, if you haven't done so already and see you next Sunday.