Welcome to Episode 6!
Ashley Dean is a South African dancer and a First Artist at the Royal Ballet in London, which is the premier ballet company in the UK. 
I was just blown away by her love & talent for dancing, her grit, her bravery in dropping out of school at the age of 15 in pursuit of that dream, her love of family, and unwavering trust & faith in God no matter what came her way. 
Ashley, I'm in awe of you & feel so privileged to be able to feature you on this podcast!
Who is Ashley Dean?
Ashley Dean grew up in Johannesburg, where all the little girls did ballet as a hobby. But it was an international competition she attended at the age of 15 that proved to be a turning point for her. She realised that if she was serious, she would need to put in a serious amount of hours practicing, and even dropping out of school with no guarantee of even entering a ballet company!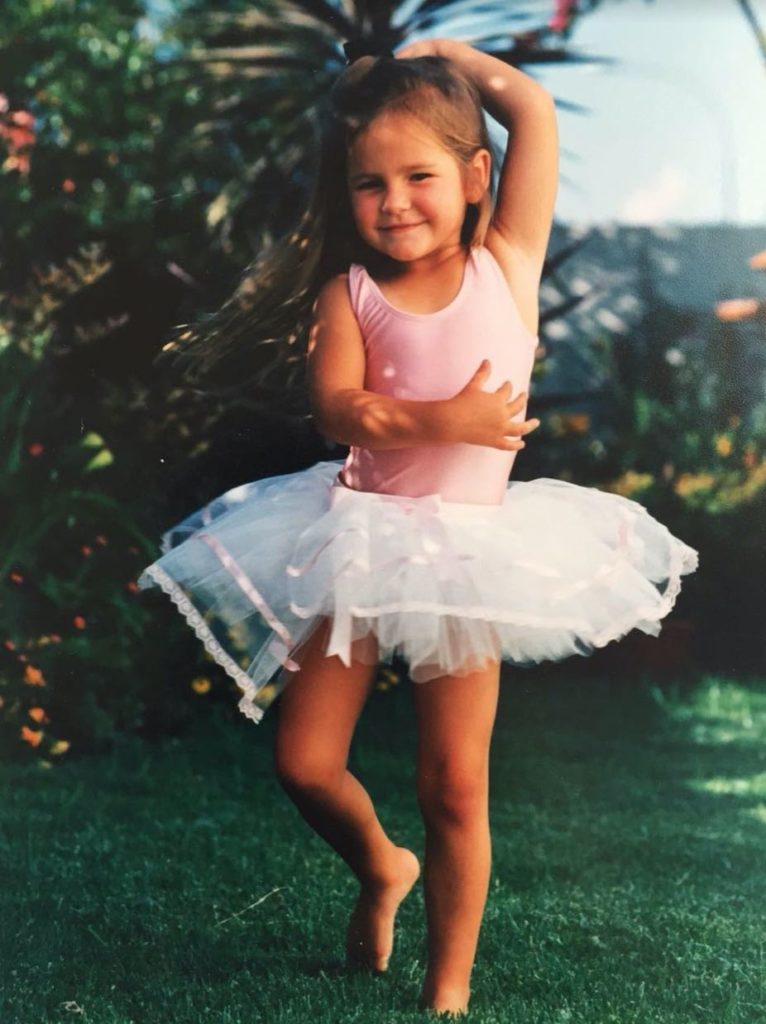 English National Ballet
We talked about the experience of applying for ballet schools & also the experience of moving all the way to London to be with the English National Ballet.
And thereafter, how she got into the Royal Ballet and being on the pilot scheme of the Aud Jebsen Dancers Program, which was a complete miracle!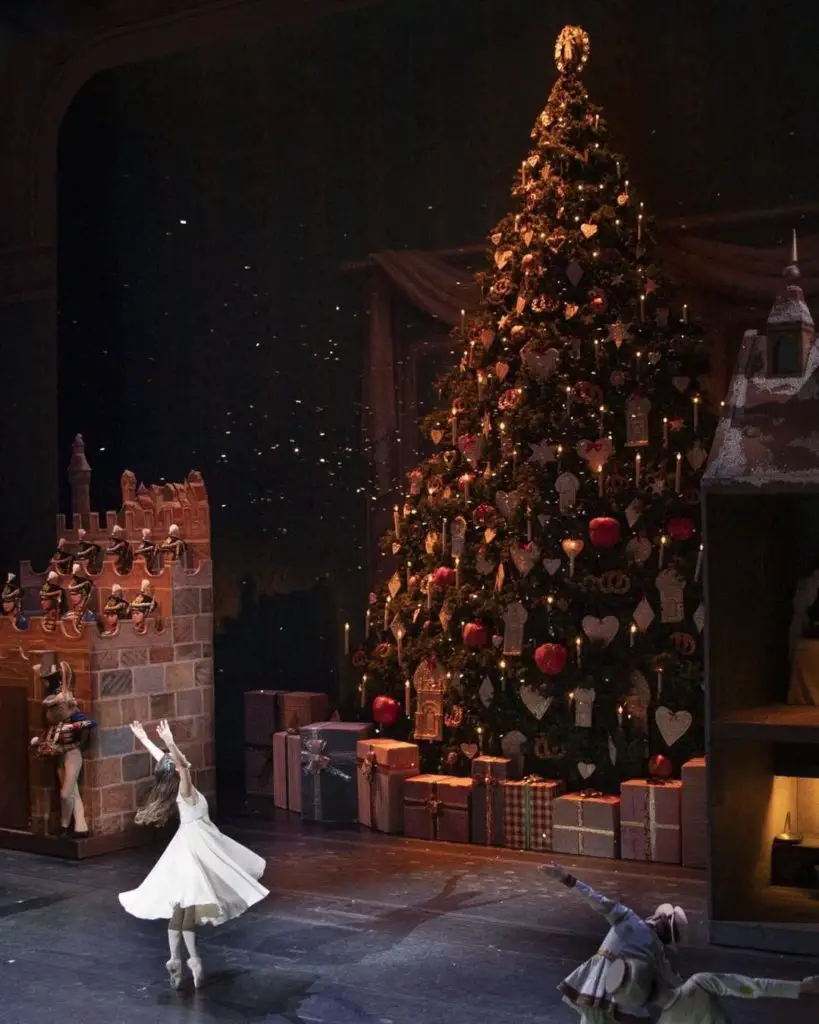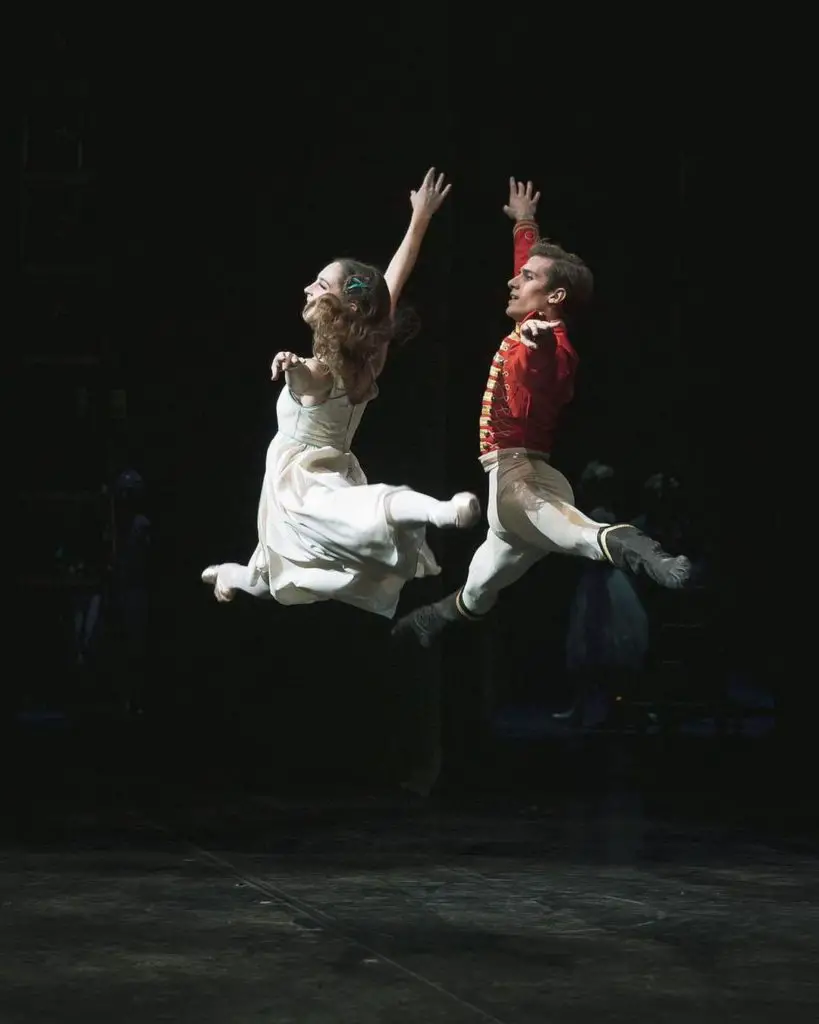 Life at the Royal Ballet
The life of a professional ballerina is quite unlike any other career I know of!
And we talked in-depth about:
Dealing with perfection, when it is something expected from you every single day;

Handling the injuries & constant pain that are part and parcel of a dancer's life

The way she manages her diet given her strenuous schedule; 

Balancing said career with her family life; 

How she got into the Aud Jebsen Young Dancers Program;

The magical backstage world that the audience never sees;

Her faith; and

How COVID-19 has impacted her & the ballet world.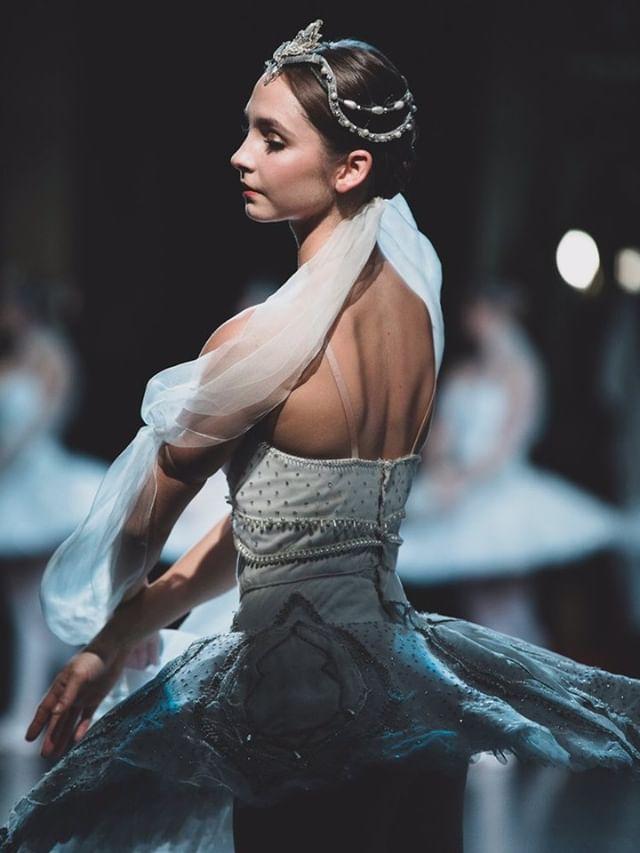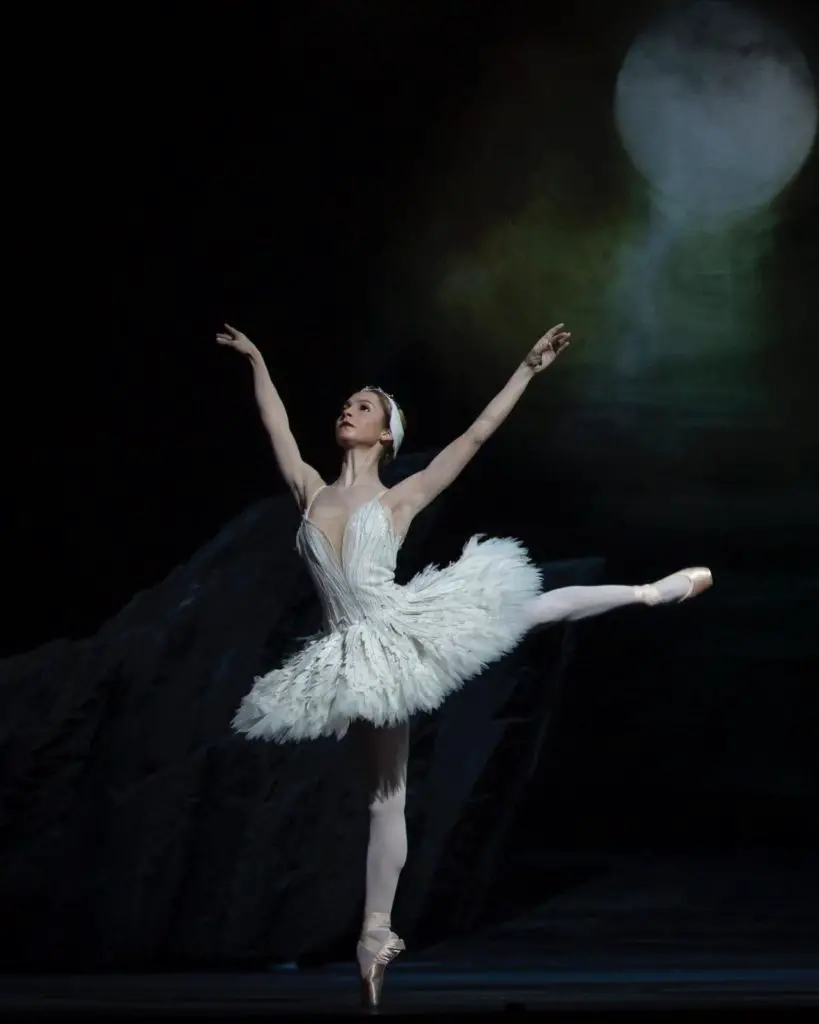 Special Bonus
Backstage passes are normally something you can get only if you know someone.
But Ashley is such a wonder & is offering free backstage passes to anyone interested!
Stick to the end of the episode to find out how you can get them. 😉 
If you're looking for more inspirational stories, check out:
If you enjoyed this episode, you can: 
Leave a Review
If you enjoy listening to the podcast, we'd love for you to leave a review on iTunes / Apple Podcasts. The link works even if you aren't on an iPhone. 😉
Send an Audio Message
I'd love to include more listener comments & thoughts into future STIMY episodes! If you have any thoughts to share, a person you'd like me to invite, or a question you'd like answered, send an audio file / voice note to [email protected]
External Links
Links to things we talked about in STIMY Episode 6:
PS:
If you want to get an alert about upcoming episodes & be the first to know about freshly booked guests, subscribe to the newsletter below!
I'm constantly sending out information about guests & also asking for questions from my subscribers. 
You don't want to miss out!!
Ep 6: Ashley Dean, First Artist of The Royal Ballet
Ashley Dean: I dropped out just before South Africa's equivalent of GCSEs because I was at the age where you would audition for upper ballet schools which is from like age 15, 16 to 18. Dropping out of school was incredibly scary because I didn't even know if I was going to be accepted into a ballet school yet.
It was a huge leap of faith. But we really prayed about it and made the decision to just go for it.
I had to leave my family, which was probably one of the hardest things I've had to do even to this day. I feel the pain of it.
Ling Yah: Hey everyone. Welcome to episode six of the So This Is My Why podcast.
I'm your host and producer, Ling Yah, and today's guest is Ashley Dean, a first artist of the Royal Ballet - the premier ballet company in the UK.
And I'm going to be honest with you. I don't know anything about ballet. It's always seemed like this magical, distant world but Ashley knows exactly what it takes to make it.
We will be discussing her childhood in South Africa, her decision to drop off school at the age of 15 to focus on training for the possibility of getting to the ballet school.
And we also discussed what it was like to handle rejections in life at the English National Ballet and the miraculous turn when she was offered a place at the Royal Ballet, something she did not expect to happen at all.
Hers is a story of sacrifice of faith and the importance of family and one I hope you enjoy.
Hi, Ashley, welcome to the podcast. Thank you so much for being here.
So I thought to kick start everything off, we could begin with your childhood. Could you share what it was like growing up and how you were first introduced to ballet?
Ashley Dean: I was born in 1994 in Bloemfontein, South Africa.
And I grew up in Johannesburg where my entire family lived. So at the time it was normal to have all my family in one country. Like I didn't even think twice about it. But now looking back, I see it was an absolute blessing to be surrounded by all my loved ones.
Growing up in South Africa was really great, although probably very different to the lifestyle that kids have shared in the UK.
I have so many amazing memories of living in both Johannesburg and Cape town. So even though I call the UK my home now, Africa has and will always have a special place in my heart.
Ling Yah: What was the ballet scene like in South Africa? Was it quite a big thing? Were all the girls doing ballet?
Ashley Dean: So I started ballet when I was five at nursery school. And the reason why I started is because all the girls in my class were doing it at the time. And it was just something you do as a little girl at that stage.
Ling Yah: Do you remember how you first felt when you were going for ballet? Was it something you loved or it's something you just did?
Ashley Dean: At that stage, I can't actually remember the exact moment I fell in love with it. I enjoyed it and I had some natural coordination.
I remembered the steps really well, but yeah, there wasn't like a pinpoint moment where I remember falling in love with it. I think there's just always been a love for it in my heart.
I didn't ever go to a full time ballet school as there wasn't anything like it in South Africa at the stage. So it was more of a hobby for me that I really enjoyed. I was taking ballet classes after school.
Ling Yah: And then at some point between that, just having it as a hobby, I think you were 15 years old when you attended your first international ballet competition. Do you remember what that was like?
Ashley Dean: Yes.
Before this point in time, I had no problem with doing competitions as I'd always been competing with those in my country who had had similar upbringings and who were also doing dance as a hobby. But this international competition really opened my eyes to the talent that was out there.
And the fact that they were my age and had been training in full time ballet schools for way more hours than I had been. Because of that, I could really see the difference. And I knew that if this is something I wanted to pursue, I'd have to do something about it. And soon.
So, yeah, I never actually imagined myself leaving South Africa until that point.
Ling Yah: And I think like at the time you were 15 years, which is also the critical year. How did you reach that decision?
Ashley Dean: I voiced my feelings to my family, and they have always been incredibly supportive and understanding and yeah, I wouldn't be where I am today without them and their love and support and generosity.
They completely understood where I was coming from. And they opened up the idea of possibly going to audition for ballet schools and where those ballet schools would be. London was one of the main places because my dad's a pilot and he was flying to London at the time.
So that would be an ideal location for me to go and look for ballet schools. So we all prayed about it cause there was a lot that I had to do in order to get to that point. I was lucky enough to be able to voice my feelings with my family and for them to support me in that way.
Ling Yah: I understand that there were quite a lot of sacrifices you had to meet, like you had to drop out of full time school to focus on ballet and just preparing for ballet school.
Could you tell us what that was like?
Ashley Dean: I dropped out just before the South Africa's equivalent of GCSEs because I was at the age where you would audition for upper ballet schools which is from like age 15, 16 to 18. Dropping out of school was incredibly scary because I didn't even know if I was going to be accepted into a ballet school yet.
It was a huge leap of faith. But we really prayed about it and made the decision to just go for it.
I had to leave my family, which was probably one of the hardest things I've had to do even to this day. I feel the pain of it, but God has been good to me.
I found an amazing husband and he is my family now. And I don't think I would have made it this many years away from home if I didn't have him by my side.
Ling Yah: Family is such an important part of your life. I know that your mom drove you to school just to make sure that you went to proper training.
Ashley Dean: She would drive me everywhere and make sure I was at all my lessons.
When we were living in Cape Town, some of the drives were like an hour and a half there and an hour and a half back. And she couldn't exactly go home in between so she'd have to hang around like most of the day, this was like on Saturdays where I'd work with a ballet junior company.
So yeah, she really did a lot to support me and help me.
Ling Yah: Wow. How long were you training to prepare for ballet school before you started to actually apply?
Ashley Dean: So I think it was about half a year that I dropped out of normal school and then, I was driving through to Cape town. It was like five times a week or something where I would train with Diane Cheesman.
It was just to get more hours in to get my technique stronger, just so that I would have a fighting chance in these auditions cause I knew I'd be applying with dancers who had been in ballet schools already .
Ling Yah: And have you ever been to a visit to one of these ballet schools to get a feel of what it was like?
Ashley Dean: Yeah, Google online, check them out online. You have to first apply to even get an audition, so you'd send in some photos and a bit of your background and everything.
And then once I got accepted into three auditions, then we made the decision to then buy tickets and go.
Ling Yah: So I think you applied to like three different places, right? The Royal Ballet, English National Ballet School and Central Ballet School. And what was the process like?
Ashley Dean: Applying for the ballet schools was very daunting. There's like so many dancers out there applying with you.
And also, cause I had flown across the world and left school to do it, it made it that much more scary, but the whole time, there was definitely a piece inside me that I was doing the right thing. So that did help.
Ling Yah: I was listening to your interview for another place and you were saying that you were also facing rejections. And I wanted to ask what that was like and how you overcame it. Cause it's not easy to face one, but to face the rejection and then apply and then try again. Another school is just, I can't even imagine how that was.
Ashley Dean: Yeah. So this was like my first applying for ballet schools as my first real taste of rejection.
When I didn't get into the Royal Ballet school, it was heartbreaking. That was my top choice. And it also then made me nervous to try and apply for the other two, because at that point I've really given up so much for it. And there was a possibility that I wouldn't get into anything. And then I'd have to go back to school and that would have been extremely embarrassing, but I had to face way more rejections in my audition process. And later on the end of ballet school. It is really tough and so hard to pick yourself up and go to another one.
The whole time I was just praying that if this is right then let it happen and if it's not then close that door.
So I think having God in my life really helped me through the rejection process and trying to also focus on it, not being a personal thing, but just not the right thing at the time.
Ling Yah: You really gave everything up and you just had no certainty whatsoever.
But the happy news is that you did get into the English National Ballet. And it was in 2011, you're only 17. And it was a three year program . How was that?
Ashley Dean: So starting in ballet school was actually a massive shock to the system.
I was not used to dancing for so many hours, so my body hurt like it had never heard before. It was also really tough because, as I said, like I was away from home, so I did get very homesick a lot of the time.
What really helped me was finding a church family and then having my dad come visit me every so often.
So I'm really glad that I applied for schools in London so that my dad could come visit on his trips.
I also grew super close to my friends at English National Ballet School. So they became like my family, lots of them were going through very similar things, they were far away from home.
So we really bonded and became a family. So that was really helpful.
Ling Yah: And I think that you were also staying at a girls' hostel with all of the other dancers, right?
Ashley Dean: Yes. That was awesome, actually. We had a lot of fun. We were literally in rooms next door to each other, and we could just spend time together outside of ballet school.
It really helped me not feel alone. I think it was the perfect choice for me at the time. And it also meant in the beginning, you could travel to ballet at school with those girls. Cause it was very daunting in the beginning. I was not used to traveling anywhere on my own, so yeah. We really bonded and became a family and yeah, hostel really helped with that as well.
Ling Yah: What were the hours like while you were at English National Ballet?
Ashley Dean: Started quite early, like not earlier than a company would start, I think it was eight o'clock and then we would do ballet coaching and classes and then repertoire classes and would finish off later during the day and then would go home.
The wonderful thing about ballet school is there weren't any evening performances until like later on in the year. So we'd always have our evenings off to recover as we're always really exhausted by that time as well.
Ling Yah: And how do you deal with the physical pain? That's something that people always talk about when they refer to ballerinas and how it really hits your toes.
Ashley Dean: We all deal with a large amount of pain on a daily basis.
But I guess your body does get used to it and gets tough. So I always find it really hard coming back from a holiday because your skin on your feet is like softened slightly. And then you put your pointe shoes on and you're like, how is this normal?
How did I ever find this natural? How would I do those things that I did in these shoes? But then your body just gets used to it again, your skin gets tougher.
There's always aches and pains, but you're doing something that you love. So I think that if I didn't have the love that I do for ballet inside of me, I don't think I'd be able to push through the types of pains that I've had to push through.
So yeah, the love is very important.
Ling Yah: Yeah. I'm so glad you brought that up, but like that love, has it ever faded or was it just there? Or does it just getting stronger the more you dance?
Ashley Dean: So to be honest with you , I never really knew what else I wanted to do in life. I always just imagined myself wanting to dance.
I absolutely adore it. And yes, there are times where I have to remind myself, especially in my career today that I do love it because it can get so busy and so overwhelming and you can get so tired. They rarely do push you past your limits but that's how we improve.
And that's how we achieve those magical moments on stage that are so worth it in the end. But yeah, like there are moments where I have to remind myself, I do really love this.
Ling Yah: And because you love dancing, were you ever thinking of doing some other kind of dance? I think you really like contemporary dance as well.
So were you not tempted to go somewhere else?
Ashley Dean: Yeah, I love my contemporary dancing.
It's always been writing high up there, but ballet is so hard to come back to , if I have to have a break and go to the contemporary company or try contemporary, I knew that I wouldn't necessarily be able to come back to ballet.
So that's why ballet has been like my main focus. Cause once you're in it, you just need to keep pushing to improve and get better.
But I'm super grateful because the Royal Ballet do amazing contemporary pieces. So we've got to work with Crystal Pike and Hafez Schechter in the past, and that's been awesome because they are world renowned, contemporary choreographers.
So I get to have my little bit of contemporary amongst my ballet, which is really awesome.
Ling Yah: Do you feel like that exposure to other dance kind of makes you better as a ballerina?
Ashley Dean: Yeah. So dancers are trained to be quite versatile. We have to be rare because there's so many different kinds of repertoire out there these days to keep the audiences engaged and excited for new things.
And I think every kind of dance that we do will then help us to be a better dancer. Whatever our main field of dance is so even though, when we do the contemporary pieces, that at work, it's such a shock in the beginning because you are not used to working in that way. So it will be incredibly sore in a very different way than our ballet pains.
But the trickiest thing is that we will be performing and rehearsing ballets as well as contemporary ballet at the time. So it's having to mold and go in and out of different styles at the same time. That is quite a challenge, but it's also quite nice to have something different to focus on.
Ling Yah: And I think because you're pushing your body all the time, the question of injuries is always at the forefront.
How do you manage it?
Ashley Dean: Yeah. So I had quite a bad injury last season, actually. I had a terrible impingement in the back of my ankle.
It is awful going through an injury because you are in a lot of pain and sometimes you can push through that pain and then it gets to a point where you have to choose.
No, I can't push through this anymore. I need to get better, but then you sacrifice not doing the shows that you've been working hard for , then someone else goes in for you. And then it's tricky for them because , sometimes you are injured. You can't dance the show that evening, and then someone will have to then pick up your show, but with very little time they get up.
So they'll have to learn your part or your side, so it can be tricky. But we understand each other, then we know that it happens to all of us. Like I've had to go in for many others before. So injury is definitely just part of the job that we have to deal with.
Ling Yah: And how long does it take for you guys to rehearse for a certain piece to it actually being performed on stage?
Ashley Dean: Not very long. So maybe like a month, it does depend on what ballet we're performing and putting on. And some ballets are longer than others, but we'll be rehearsing like two to three bad days at a time. So there's actually not that much time to rehearse and to put it on. So you have to be very focused in those rehearsals and pick up the steps very quickly.
And then , if we're like polishing the pieces , you'll have to remember all your corrections so that the next time you come into the studio, the ballet mistress is not going back on things, but moving forward. So there's a lot of pressure on a day to day basis in our jobs to get the production on.
Ling Yah: Yeah, because I was looking at one of the recordings on the Royal opera house and the corp du ballet-
Everyone's doing the same thing, but the ballet mistress is calling your name out and saying , raise your hand further. And it just sounds like you have to be absolutely perfect. You have to be perfect all the time.
Ashley Dean: Yeah, it is really tough. And I think we, as dancers can be very hard on ourselves as well, because we know we need to be better every day and, we need to be perfect and aim for perfection, but, we are humans and we. We can't achieve that on a day to day basis. So it can be very frustrating and yeah.
Also having the pressure on us is very difficult, but we all cope in our own ways and we have each other as well. We know what we're going through and we can support.
Ling Yah: Do you have any advice for people who are struggling with perfection? How do you handle that stress?
Ashley Dean: It's so hard. One of the things that I have to remind myself, especially if I'm trying to improve myself or get better is that, yes, it's good to look at others for inspiration, but to never compare yourself to them because that can go down a very dark path.
So you have to focus on you and improving yourself in your abilities each day, but also looking back and seeing how far you've come and also telling yourself, like I have achieved so much, and looking at the places that you have improved and not always focusing on the places that need improvement.
These old things that I have to remind myself on a daily basis as well. Because I'm a perfectionist and I get very frustrated with myself.
So it's definitely something that I have to do a lot of the time is just look back, see how far I've come and concentrate on the things that need to be improved because that's how you get better.
But also concentrate on your strengths and acknowledge them and don't always focus on the negative because it can rip at your confidence.
Ling Yah: in preparation for this, I actually spoke to your sister-in-law and she was talking about how you were so hard working and you always arrive, all the time or almost all the time, for extra warmups, extra work before others arrive.
Do you feel that that is like such an important part of your success in just managing that?
Ashley Dean: I think everyone's bodies are different.
In my career. I've really had to figure out what my body needs in order to improve and order, but also in order to look after my body and not get injured. so I find getting in earlier and warming up well, really helps me feel ready for the day.
And also, doing gym sessions and pilates sessions. we're so blessed to have gym coaches and pilates teachers just in our building , there to help us and to be there for us. So, taking those I find is really awesome and helps me to focus on areas that I want to improve on, but I'm not quite sure what to do to improve on them.
So they will guide us and help us. And many of the dancers use the opportunity to do that, but it does make that it makes your day much longer and the work way more. And sometimes I also am at a point where I know that my body just needs rest. So it's about listening to your body.
Sometimes I'll be like, no, I just need that extra hour in bed. So I'll have less of a warmup today, or I don't think I should take that extra day gym costs. Cause my legs are shaking from the rehearsal that I just did. I know that if I push myself that bit more, I might injure myself. So it really is about listening to your body as an individual because everyone's body is completely different and reacts differently.
Ling Yah: Is diet something that's really important as a ballerina? Did you have to change it from when you were just taking it for fun and when you became professional?
Ashley Dean: So it naturally changes in the sense that I'm so much busier than I ever was as a professional. So your time slots to eat are very different and what you eat is different because you can't exactly have this massive meal where.
Just before performance because you'll feel absolutely sick or you'll- yeah not able to perform properly. So you're eating automatically becomes different. You'll learn how to have power snacks with you all the time to get you through the day in between rehearsals , energy drinks , and also you'll have a lighter meal.
Everyone's different, but I like to have a light meal before a show. And then after the show, when I get home and have another smaller portion of something so that I split my meals up to not have that extremely fulfilling before performance. So yeah, it has changed. And you also have to learn what you need for your body to recover properly, what nutrients and proteins and things that you need, and even carbs like before a show or something to give you energy.
And you've talked about the long hours a lot, and obviously family is such an important thing to you and your sister-in-law again told that before your rehearsals you would give them a call, you even take time to write them handwritten cards.
Ling Yah: How do you balance family and career to make sure that you don't neglect one part of it?
Ashley Dean: It's really hard cause it feels like there isn't really a balance with my career because ballet is pretty much all consuming, which is why it is such a short career. I see more of my colleagues and friends at work than I do at my own husband, family and friends outside of work.
And I do miss out on a lot of weddings or birthdays, which really does affect me. And yeah, it is sad and it's been very tough for Andy and I, but I'm truly grateful for my job at the same time. Cause it's meant I got to stay in the UK and to live out my dream. And I'm also extremely grateful.
Grateful because my husband understands just how tough my career is and he will stick with me through it and support me and family, no matter how busy we are, we always have those moments in a day, whether it's in a break or after a show or something where you're on the tube. To send a message or to send a message no matter how busy we are.
Cause trust me, I have a busy schedule. There are always little moments that you can make time to prioritize getting hold of those people that you love. And for me , that is a priority. So I will do everything that I can to keep in touch with them. And yeah, I sometimes spend some of my breaks at work, writing cards or drawing and making cards for family, their birthdays' coming up as that's something that I love to do.
I love drawing and being creative in that way. I just use the little moments that I have here and there.
In terms of balancing my life or my career with my faith. I think that life itself would challenge me and my faith, whether I had this career or not. And I do wish I had more time to focus on my faith and God is I know that deep down this life is fleeting and very fragile. But even though I have very little time and energy left in my current career path, it doesn't mean that I'm not focusing on my face. And yeah, like I'm not going to lie there's been some very hard times and questioning, but I think we all go through that.
And the good news for me is that Jesus sees the darkest part of me and yet still loves me and forgives me. He's ultimately my strength and my inspiration for each day.
Ling Yah: So clearly, if there is such an important part of your life and has always been since in South Africa. So I was wondering if you could give examples of where you've seen God really move in your life and just answered your prayers.
Ashley Dean: Yes. I think getting into the Royal ballet itself was an absolute miracle for me. it's almost unheard of to come into the company from a ballet school that isn't the Royal ballet school. At that point, I wasn't praying together into the Royal Ballet either.
I had been rejected from a lot of places I auditioned for and I was extremely upset , but I kept trusting that whatever pause my life was going down, it was in God's hands. And even if that meant going back to South Africa and leaving my life in the UK behind then, yeah, I had just had to trust that God was in control and he provided the Royal ballet company out of nowhere, which is a huge answer to prayer.
Ling Yah: I think that story was so incredible because I think it happened in your final assessment where Kevin O'Hare went and basically assessed you. Like, can you tell us how you got in.
Ashley Dean: Erm yeah, I was in my final year of English national ballet school.
We were doing this assessment and Kevin O'hare, the director of the Royal ballet was there assessing us. And to be honest with you, I didn't really want to know who was on the panel at all cause I had to do my work and to the best of my abilities without getting more worried. After that. Yeah I got told that I was offered an apprentice contract with the Royal Ballet Company, which was literally an absolute shock for me, because as I said, I wasn't like even looking for it or asking for it. And at the time I thought I was going back to South Africa, so it was a true miracle and I was so excited about it.
So I did an apprentice year with the company. And after that year, I was offered a full time contract, which was another incredible moment.
And I think what's even more incredible, correct me if I'm wrong, is that the apprenticeship came under the Aub Jebsen Young Dancers program and it was the first year it was launched?
Yes. The first ever year.
Ling Yah: So what was it like being in a pilot scheme. And how has that changed?
Ashley Dean: As an apprentice, I think also, cause you're there, like the first year of being apprentices, the company was almost trying to figure out what our place was within the company. So we would cover a lot of work, which means that you wouldn't necessarily perform it, but you got to learn it in the studios.
And we would only really perform in that bigger ballet, where they needed numbers and dances. So, yeah, I know it was very daunting obviously, cause it was my first year with the company.
And the first time I got to dance on the Royal opera house stage, which was terrifying at the time, I really had to quite overcome that fear and I have, but it was scary for me cause I never imagined dancing on that stage ever.
And there I was. So I had to. Yeah.
Ling Yah: Could you bring us through that first performance in the Royal opera house? What were you playing? How did you feel?
Ashley Dean: My first time I danced properly in pointe shoes at the opera house was in Donkihote. I was very nervous. I think also corp du ballet work is so new at the time.
So it can be very scary. You have to really focus on the group as a whole and not yourself as an individual dancer. Well, you have to focus on yourself as well, but you have to see the big picture and stay in line and focus on the person in front of you so that you're behind them.
So there's all these skills that you have to achieve being in the role, but in the corp du ballet. So it was very overwhelming at the time. And obviously then I was on the Royal Opera stage, which was huge and the audience was massive.
But it was also an adrenaline rush and something that I really enjoyed at the same time. As the performances went on, I learned to control my is and my nerves.
I still have a lot of nerves when I go on stage, but it's more controlled and it's good nerves.
Ling Yah: Do you have any tips on controlling stage fright?
Ashley Dean: So when I try and think about if I'm really nervous for something, I try and just get in a zone where I focus on what I'm meant to be doing.
Even though you're performing for the audience. You almost try and forget about the audience as such and just go and perform what you've been working on really hard. This works for some ballets and other ballets, you really thrive off telling a story to the audience or something like that.
But also, just like saying a prayer, my head before I go on, if I'm feeling quite nervous and just trusting yourself, trusting God, having trusting that you've put in the work that you have to go and achieve what you need to do on stage. So I think everyone will cope differently as well with how they overcome their fears on stage or their nerves.
That worked well for me.
Ling Yah: And in 2015, you were officially a part of the Royal Ballet as you'd mentioned before. Do you remember that day? How did it happen?
Ashley Dean: It's with the Apprentice program. You don't necessarily have a job at the end of the year. So it's almost like an audition process in a way.
But in a way it's nice because then you get to prove yourself in different scenarios and in different ways, instead of just a once-off audition.
So it is very daunting, not knowing if you've got the job at the end of the year. We were all called individually to Kevin's office to be told whether we got the job or not. And to my surprise, I was offered a contract and that was just a really amazing moment for me, because this is like when they offer I'm contracts, it's almost for life.
Unless you do something really, really bad. I have this solid job in the Royal ballet and that realization was just unbelievable. I feel so blessed to have a steady job that I can rely on and I know isn't going to disappear. So the fact that it's with the Royal Ballet Company just makes it that even more amazing.
Ling Yah: You were with the Royal Ballet in 2015 and that same year you actually got married. Did you feel like your life changed once you were married. It got harder to balance everything or was it more fulfilling and incredible?
Ashley Dean: Erm, a bit of both, I guess.
It's so incredible having Andy by my side through everything and he's truly there behind the scenes helping me get through the day like really tough times, but also celebrating with me, through triumphs and stuff.
So it's so awesome. But at the same time, I've committed myself to Andy to be his wife. That commitment is also time consuming. and I want to be a wife that is loving and we'll put my husband first and a lot of the time that's very hard because of my job and my hours.
And the times that he does get with me when we're in our peak season, I'm absolutely exhausted and just want to crash on the couch on my day off. And so it's very hard. So I think there have been pros and cons in that sense.
Ling Yah: There are a lot of sacrifices.
And I think when people get married, obviously you stop thinking of children by the thing, you can do that while being a professional ballerina. So I was wondering how you handle that question?
Ashley Dean: So, yeah, it is tricky. There are a lot of dances within the company that have had children and have continued dancing and have actually done quite well but I think for me , I don't think I'd be able to cope .
Firstly because I wouldn't be able to give my child the time and the energy and love that it deserves when I'm trying to give my dancing all my energy as well and my efforts. And there's just no way I can possibly see that happening.
And so I think for me, whenever we want to start a family, I think that will be the time where I'd have to say, this is now the end of my career. And I would then focus my life around my child and being the best mom that I can for that child.
Ling Yah: Wow. That is a really big decision to make.
Ashley Dean: Yeah.
Ling Yah: Who are the people that inspire you in your life? I was told that your dad's a very successful pilot and he even came six in the heat for the world cycling tour competition
So is he one of those who inspires you?
Ashley Dean: Yes. There's many areas of my life. Different people inspire me in different ways. So at work I'm inspired by all the exceptionally talented dancers. I get to watch and perform with some of the best dancers in the world. And they inspire me to push myself and to be the best answer that I can be.
My dad, he's been really athletic and has inspired me to push myself to my limits and to endure the hardships and pains that come with it. So he really relates to me in this way, but so does my sister in law, Cara, who was a professional ballet dancer and is now a fitness instructor in Johannesburg, so they both relate to me and inspire me in those ways.
My mom inspires me with her selflessness and she has always put her family first and it's sacrificed so much in order to be the incredible mom and wife that she is. And I truly look up to her and my brother, Jason and I have always been incredibly close.
I wouldn't be the person that I am today without him. He's incredibly intelligent, hardworking, and driven and has achieved so much. So I'm blown away by him. And I always look up to him and this is just scratching the surface of my family and that I've been blessed with. And I've got a whole new family on my husband's side here, inspiring so many different ways.
I could probably be here like all day just mentioning in each person and how they inspire me. But yeah, my husband has also been a huge inspiration to me. He chooses to love me and to be a better husband for me, and I'm blown away by it. And I want to be as good a wife to him as he is husband to me. And as I said earlier , he's always behind the scenes helping me through life's challenges and celebrating the triumphs with me.
So he's a huge inspiration to me.
Ling Yah: That's incredible. I remember you guys just really supporting each other and I love to see how it's been so many years and you've really kept that fire going, while you have such a challenging career.
And I was just wondering, how do you do that? Because normally people let all the pressures of work- they just bring it home, that kind of like crush, that relationship.
So what is your advice?
Ashley Dean: Yeah. Um, big question, but it's a good one. We've had our moments, trust me, but I think ultimately , we both believe in Jesus and in God and that he is in this marriage with us and will help us get through the toughest times.
We are taught to put the other person first and I think that's something that's so. Important when trying to keep a marriage going is putting that other person before you. And yes, it can be so tough in those times when you are so tired and you just want that person to be there for you and you feel like you should be the one that's being loved at that time, but you both need to support each other and love each other through some of the hardest times and try and put that person first and to be comfortable. It is incredibly tough being a full time ballet dancer at the Royal Ballet and then having to be a good one wife at the same time.
And I fail so many occasions, but I'm grateful that I have a husband who will forgive me at the end of the day and who will still love me and support me. And I want to be that person for him too. So we strive to do this because we believe we've made this commitment to God by choosing to marry each other. So we just have to keep striving and praying for his help to keep us strong as well.
Ling Yah: Has anything ever gone horribly wrong on stage?
Ashley Dean: Oh, my gosh, so I've actually got a really funny story that happened.
One of my best friends at work, Grace and I am actually caught to each other in this massive dance in the sleeping beauty and it's called the garden dance and it's where everyone dances with these big flowers.
And our flower arrangements got stuck together and we were trying to separate from each other, whilst all our other colleagues were just continuing with the dance and we couldn't continue cause we were stuck together.
And once we met to separate them, we were then just in fits of laughter because of what had happened. So, you get all sorts of things happening on stage. And I've had quite a few memories of pointes shoes flying off my feet in the middle of a dance, falling on my bum.
Ling Yah: What do you do in moments like that? Do you just continue to pretend that nothing has happened?
Ashley Dean: Quick as you can, and pretend it didn't happen. Shoe hanging off your foot, you just continue to dance as much as best as you can. Like the show must go on at the end of the day. It's really awful at the time, but then we all just laugh about it afterwards.
And it happens to all of us, which is also a good thing to know. It's really reassuring.
Ling Yah: And what has been your favorite role so far?
Ashley Dean: So my all time favorite role is easy. It was getting to perform Clara in the Nutcracker. It's one of the biggest roles I've actually been given at the Royal ballet.
And actually it was a dream of mine to perform. It was an opportunity for me to prove myself, but also to do my first full month ballet as the main character. And I absolutely love telling stories through dance. So getting into the character of Clara was extremely special and memorable for me.
Plus I had all my family fly out to watch me and so many of my friends too. So yeah, that's definitely one of my most memorable performances.
Ling Yah: What is the most challenging role that you've ever had before?
Ashley Dean: I think some of the corp du ballet work is really challenging too, because you are not only focusing on looking good yourself, but you're focusing on the group as a whole.
There's a lot of concentration that goes into it. And I think one of the most trickiest ballets that I've done in the corp du ballet was Le Bayeder.
It starts with this scene of us coming down this ramp doing arabesques and we do like 40 or so of them. And I was the third go on. So I did a lot of arabesques before we even started our main piece, which is quite tricky and you have to be really strong and then time to make it yeah, look the best that it can.
Ling Yah: I think there's a video of that under the Royal Opera house, which I watch where basically just go over and over, like it's in an S shape and everyone's doing exactly the same thing?
Ashley Dean: Yeah, it's on YouTube. We did a world ballet day live rehearsal of it.
It's super challenging and all of us found it like backstage before going on. There's such concentration and such silence almost because everyone has to put it in and do their absolute best to stay in time and to balance.
And you've got these bright spotlights on you. So it's really, really challenging. I would say that's probably one of the most challenging ballets as a quarterback that I've had to do.
Ling Yah: So you're doing all that, but now we are recording and May 2020 where it's COVID-19 and everyone's been stuck in doors full weeks and weeks. So how do you even manage to keep up and make sure that you are ready for your return when everyone's allowed to attend?
Ashley Dean: Yeah, it's tough. COVID-19 has been a shock to the system.
At first, I'm going to say it was a relief for us to have time off because we were in the midst of performing Swan Lake, which is also a very challenging ballet for us as the corp du ballet, but we didn't really expect to be off for so long. And it's been very tricky because it's so uncertain and there's no exact timeline or an exact date to return to work.
So trying to keep fit and push yourself without knowing exactly when you'll be starting back is a challenge for many of us, our home has become our workplace and it's so challenging trying to do ballet in your kitchen or your living room. If you haven't got enough space to move and the floor is slippery and the floor is hard when you jump.
So it's been a big challenge and it can be very frustrating at times. Cause you put in so much work to get where you are as a dancer. And it feels like you're losing things day by day because you can't do them or achieve them in the space that you have. But I have actually been super amazed at how well we've been looked after.
The Royal Ballet has been providing us with online ballet classes, pilates, gym, yoga, running regimes.
It's been amazing that they've done that for us and everything is optional as we've had to go on furlough, but it's extremely helpful for us to have these classes to keep pushing ourselves and to feel like we're in this together.
It has definitely been tricky.
Ling Yah: And I think you're also doing the BarreBody Jozi lockdown.
Ashley Dean: Yeah, because I've got so much time on my hands and energy. I've really enjoyed trying different kinds of exercise. And my sister-in-law, Cara, is a fitness instructor for barre body in Johannesburg, which has been so awesome to try.
And it's a fitness class that has pushed me and ultimately made me feel stronger even in my dancing. I found well in the small amount of dancing that I can do in my living room. So yeah, I highly recommend it.
Some of the dancers from the Royal Ballet have also given it a go and loved it.
Ling Yah: Is this something that anyone can try rather than just dancers?
Ashley Dean: Anyone can try it. Yes. No matter what age you are, like, no matter how sick you are. It's so much fun and all the instructors are brilliant and they give you good advice on alignments and things and just the way that you meant to be moving and working a body. And it's all fitness exercises, so it's not like you have to be a ballerina to do it but it makes you work out really and have fun at this time.
Ling Yah: Ballet is such a contact sport, even the orchestra is sitting close to each other. The audience is seated right next to each other. How do you think the ballet world will be like when people are allowed to properly go out?
Ashley Dean: It's all very unknown for us, to be honest, I'm not quite sure when we will return to the Opera House and how this will work, because there's no such thing as social distancing thing, unless we're doing like a ballet class where you can get like a few dances into a studio and do exercises in the space and try and keep away from each other, but any kind of repertoire or production involves being close to each other, dancing with each other. So it's really hard.
I just hope that after this has happened, when we get a chance to go back into the stage and to perform that people will support the theatres because it's super difficult at this time for.
Yeah, for the creative community and I'd hate to see theaters and companies closing down due to financial difficulties. And I'm coming from South Africa. I really do. I appreciate the theater culture of the UK.
So, yeah, I'm hoping that people will just come support us as soon as we all back on stage that they'll come watch and support, but not just us but also, all the other theaters in London and in the UK and worldwide.
Ling Yah: Is there anything else that you would love for the listeners to know about you?
Ashley Dean: I guess I could talk about backstage life.
It's a very safe, intimate space for us as dancers. It's a space where we have to get our bodies and our minds prepared for the show ahead. And it's also a place where we can show how we truly you feel.
So for example, when we run off stage gracefully, the audience is left with an image of us that looks at ease and not even out of breath.
However, as soon as we aren't able to be seen most of us stop running gracefully and start gasping and collapsing the floor. So it is really a space for us just to be ourselves and to have that moment of relief after pushing ourselves on stage.
And it's also so nice because like the buzz before a show starts is so wonderful and lots of us dancers will go onto the stage before the curtains go up and we'll try a few steps and feel the space.
But especially before you're going to be performing to thousands of people. There's this energy before the show, which is quite unique and very special.
So it's awesome stage life. And we actually have an opportunity to invite certain people.
And if you know family and friends, you can invite them to come watch backstage. I've had a few friends come watch and it's been so awesome for them to see , they are always so amazed at what happens behind the scenes before we go on stage, like what our faces are doing, what else, what if we warming up or if we're just like standing still and concentrating and how we react when he come off stage and how out of breath we are, how sweaty we are, you don't really see from out front.
So it's a different world backstage.
Ling Yah: Do you have to do many quick wardrobe changes as well, backstage?
Ashley Dean: Yes. There are some quick changes. So for example, we were doing Swan Lake just before we were in lockdown. And that has a very quick change from act one into act two. So act one, we're just in these beautiful court dresses and then the girls run off stage , well gracefully run off stage and then run less gracefully when you're backstage to the changing place just next to the stage where we all put on our swan, tutus, change our shoes.
If we need to get a white paint, painted all over our arms and our bodies so that we are becoming swans . So there's a lot of quick changes that will happen in a production and even set changes where we need to all move out the way and sets will be flying in and out, depending on how quickly the set changes are.
It's quite a dangerous place being backstage. You have to really know what's going on, but it's very magical as well.
Ling Yah: So are you in charge of people and wardrobe change or is there someone perhaps who paints you on, make sure you're all-
Ashley Dean: Yeah, we are truly lucky to have a whole wardrobe team and wigs hair and makeup team .
They help us not even in quick changes, but when we're getting ready for a show and they will help us get into our questions, make sure that everything's done properly.
Most of us dancers, we'll do our own makeup and hair, but we have a hair and wig team, hair, and makeup team there to help us with any tricky makeup.
I don't know if anyone's seen Alice in Wonderland and all the incredible characters. Then within that ballet in the makeup and the hair and the wigs and everything, it's incredible, but we can't do that makeup. So we have this amazing team who will do it for us and they create and make all the wigs as well.
So yeah, they are always there for us and that will help us with anything that we need. So yeah, we are super blessed to have them.
Ling Yah: So one final thing, which is not ballet, but I know that you also draw.
Ashley Dean: Yeah. So I've always loved being creative, whether it's drawing or writing, like calligraphy.
Just any kind of artsy way of expressing myself. This has developed over the past few years and I used to just really enjoy making cards and writing beautifully or drawing a little something on the front.
I've started doing paintings now, which was actually something I've never really done before.
I just kind of have seen abstract paintings on the internet that I love or want to buy. And they are always so expensive. So I just thought, okay, why not give it a go? Why don't I just try and make some of my own paintings? So I started experimenting probably about a year ago. Experimenting with different paints.
I got canvases and tried different things or techniques. I was Googling and YouTubing different techniques online and then going, Ooh, like I want to try that. How does that work? So I pretty much self taught myself just cause I have a passion for being creative in that way, so I just thought, why not just give it a go .
So I've really enjoyed having the time actually at the moment to express myself in that way. As most of the time, I don't really have the energy or inspiration to do it, so I have been really grateful for this time to pursue that and to put more time and energy into it, and I've really enjoyed it.
Ling Yah: And your paintings can be bought as well.
Ashley Dean: I've started selling my paintings and had a few that have been sold already. Which I'm blown away by that. People love my work and my aunts and cause it's such a personal thing. It is really nice to know that people like it.
And yeah, I also do commissions as well. So if anyone has a size or color in mind, I'm happy to listen to what they would like and then try and create it.
Ling Yah: To wrap up, I have three questions. Firstly, do you feel that you have found your, why?
Ashley Dean: Yeah, that that is a big question. And I have asked myself quite a few times and it's quite a scary one as well.
I think my answer would be that I believe we've all been created by God and that we have a unique purpose in our lives. We also don't always see how or where God is using us.
But I just know that I'm where I'm meant to be at this moment in time. And I will keep praying that God will guide me and show me which path to take next and at what point, and sometimes it's not very clear, but it's where you've just got to have faith.
Ling Yah: Second question. What are your hopes for your future or your legacy?
Ashley Dean: Professionally, I'd love to see how many promotions I could get, but I am also very aware that a dancer's career is short.
Ling Yah: How long is it normally?
Ashley Dean: A dancer's career- you can dance into your late thirties into your forties, but ultimately your peak is probably mid to late thirties.
It is quite a short career and lots of dances weren't even dancers for that long. They might stop due to injury or just wanting to start a family or something like that.
When I'm old, I'd love to be known as a loving mom and grandma and surrounded by the people that I love. So I think that that is most important to me above my career.
Ling Yah: Final question. In your opinion, what do you think are the most important qualities for someone to thrive in your role?
Ashley Dean: Where I am today, obviously took a lot of passion within me, the perseverance to chase it and true dedication to it.
Even if it meant sacrificing the things that are dear to me, along the way. I think all dancers are faced with defeats, rejections and injuries as we're talking about. But it's important to remember that through these things we learn and we are able to become stronger and to sympathize with each other.
And it's also important to be strong minded and to not take any criticism too personally, as I was also saying earlier.
And one thing I have to remind myself to this day is to never compare myself to others. To just focus on myself and bettering me. And also making sure of the areas that I've improved in instead of focusing on all the things that need improvement. So that's very important as a dancer.
And I think the aches, the pains, the sweat, and the tears will be something that you will face daily, that when you get those special moments on stage, you realize that all the hours of hard work that have gone into it was worth it.
And I wouldn't be able to push myself and do what I do and give up what I did if I didn't just simply love it. So love for dance is very important.
Ling Yah: Well, thank you so much, Ashley, for your time. How can people find out more about you and connect with you?
Ashley Dean: So I've got an Instagram page and that I share like a lot of my life on and so, if anyone wants to follow me or send me a note , I'm happy to reach out and to maybe provide backstage tours at the Royal opera house. I want to be able to bless anyone in any way possible, because I feel truly blessed to be where I am. So. Just to share my world and to give people that opportunity.
Just contact me on Instagram. My Instagram is Ash Michelle Dean it's, Ash underscore, Michelle, underscore Dean say you'll be able to find my page.
Ling Yah: Brilliant. Thank you so much, Ashley, . It's been so, so inspiring.
Ashley Dean: Thank you so much. It's been an honor for me to answer all the questions that you've asked me.
So thank you for this opportunity.
Ling Yah: And that was the end of episode six. I hope you enjoyed it. The show notes for this episode can be found at www.sothisismywhy.com/6
What was your biggest takeaway? Let us know on either the show notes posts or on Apple podcasts. And don't forget to hit subscribe on your favorite podcast hosting platform if you'd like to know when the next episode comes out.
Because in our next episode, we are meeting a Malaysian Forbes 30 under 30, serial entrepreneur who began his first business while in college at the age of 17, ventured into eight different businesses before finally settling into his current digital consulting startup.
A company he bootstrapped for years, grew to generate millions of dollars in revenue with offices in Hong Kong, Singapore and at one point, Kazakhstan.
The episode for this consummate entrepreneur will drop next Sunday. So stay tuned and thank you for listening.